The crowd was awash in red, white, and blue — and Harley Davidson paraphernalia — as people gathered on Monday for the Vietnam Veterans Memorial Fund's annual Memorial Day Observance at the Wall on the National Mall.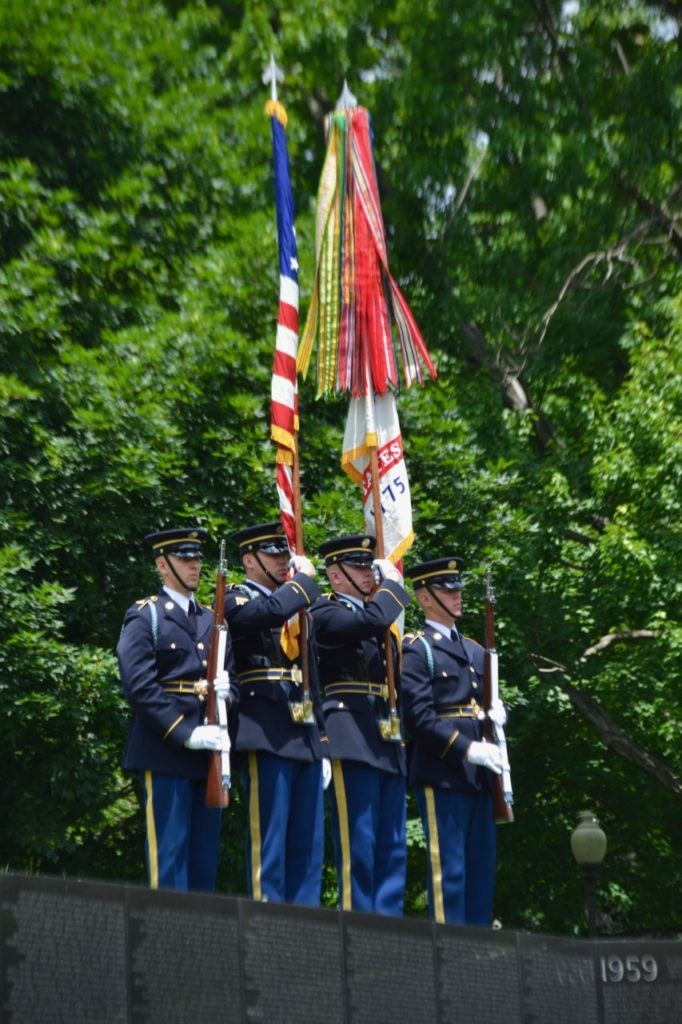 The Colors were presented to open the observance.
"This year marks the 35th anniversary of the Vietnam Veterans Memorial," Jim Knotts, president and CEO of the fund, said in a welcome letter to visitors. "It all began with a promise to never forget the names of the service members who sacrificed all in Vietnam and to honor all those who served in the Vietnam War."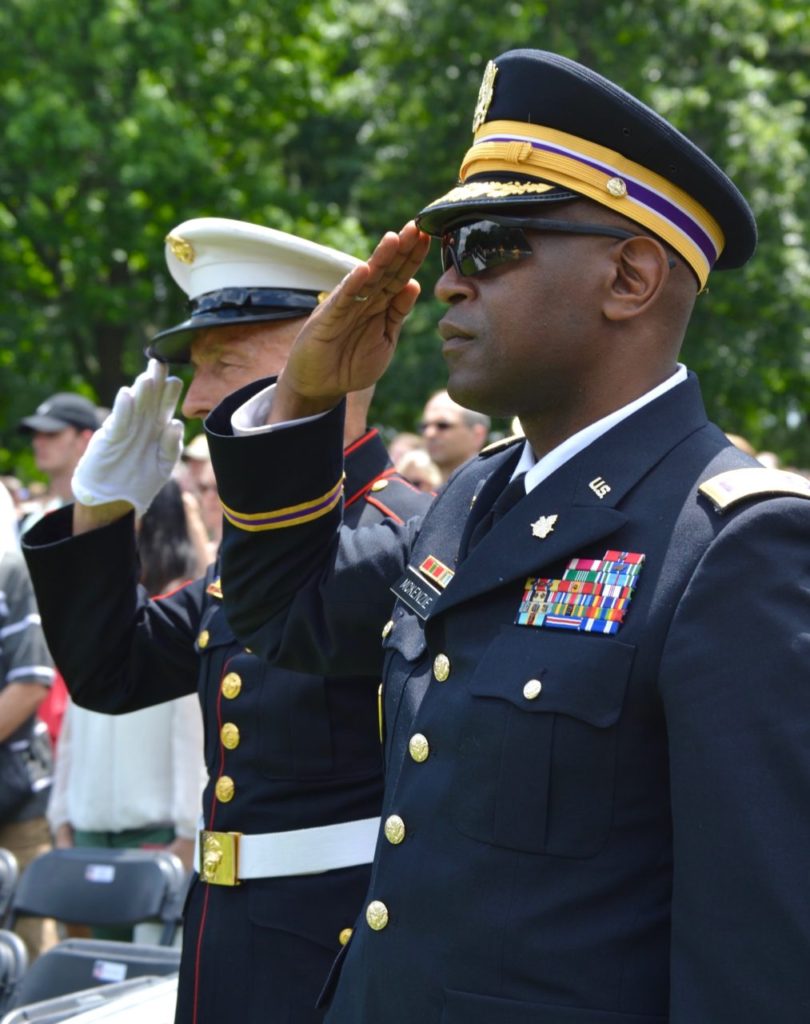 Members of the U.S. military were on hand for the Memorial Day service at the Wall.
Today, the Wall is one of the most visited monuments in the nation's capitol, with an estimated 5.6 million visitors a year.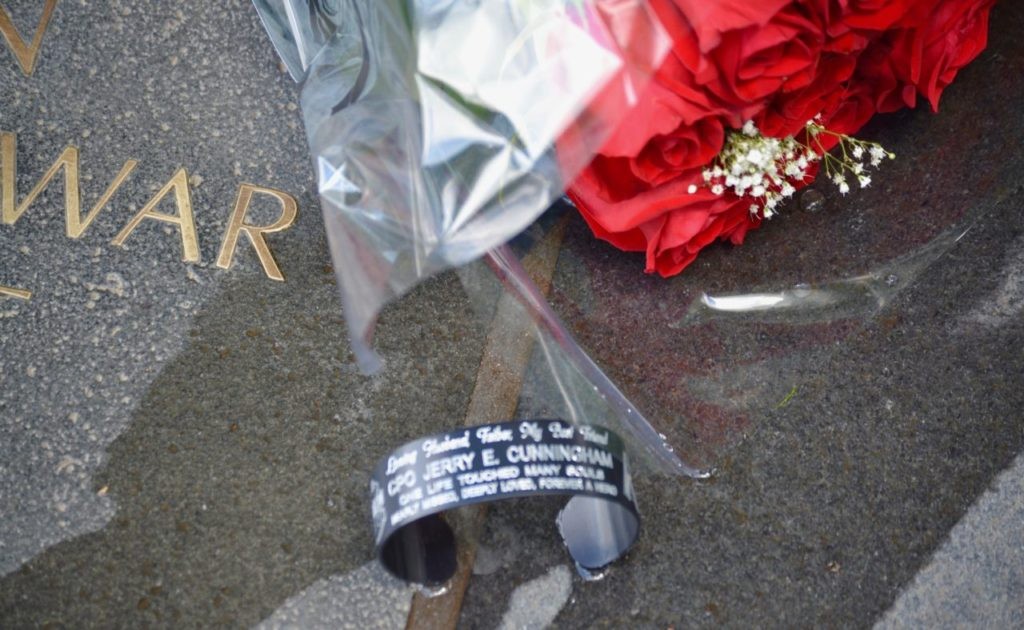 Roses and an ID bracelet were among the items placed at the foot of the memorial.
Among the dignitaries on stage were Artie Muller and Walt Sides, the men who started Rolling Thunder 30 years ago to bring bikers to Washington, D.C. each Memorial Day in support of soldiers who were left behind in Vietnam as political prisoners, or missing in action after the war.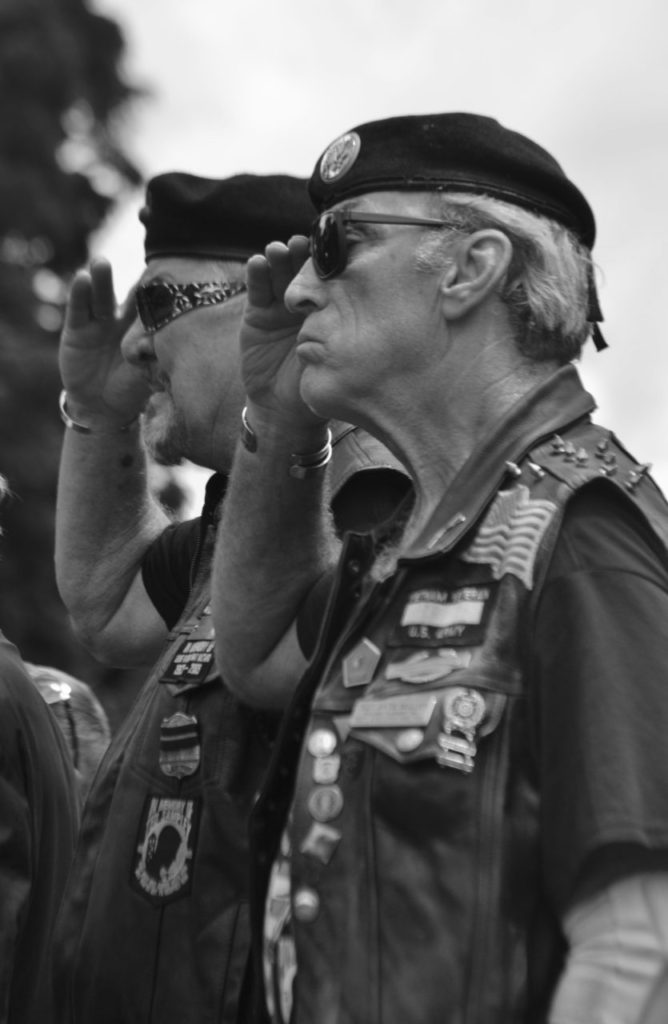 Walt Sides, above left, and Artie Muller, founders of Rolling Thunder, were on stage at the event Monday.
This year, an estimated 900,000 bikers took part, including Secretary of State Rex Tillerson.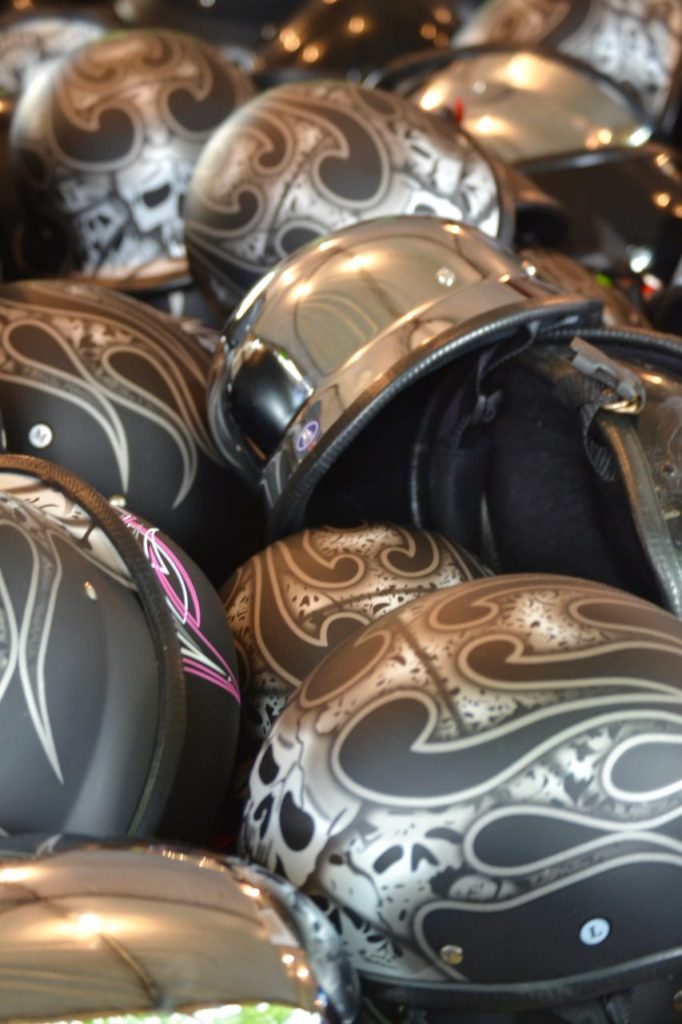 A market set up near the Wallfeatured lots of motorcycle gear, including helmets.
To grasp how many men and women served and how many paid the ultimate sacrifice, it takes four days or 65 hours to read all 58,318 names carved into the Wall. And more names are added each year when Vietnam veterans pass away — three more in 2016.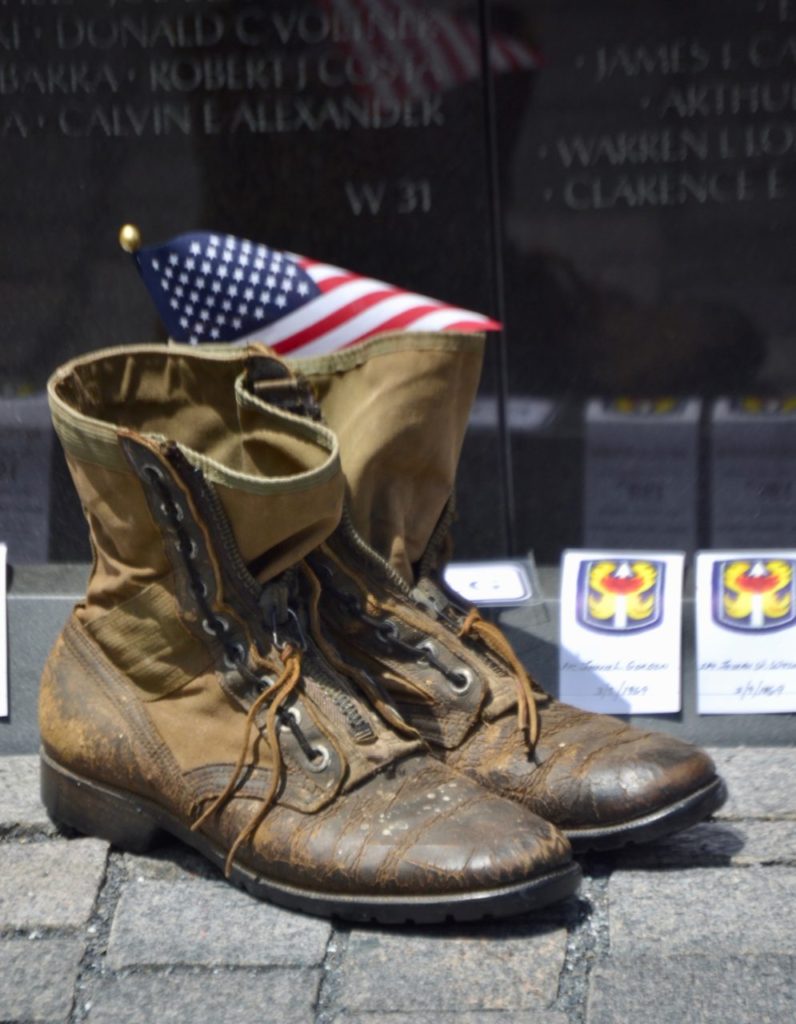 Someone placed military boots at the foot of the Wall.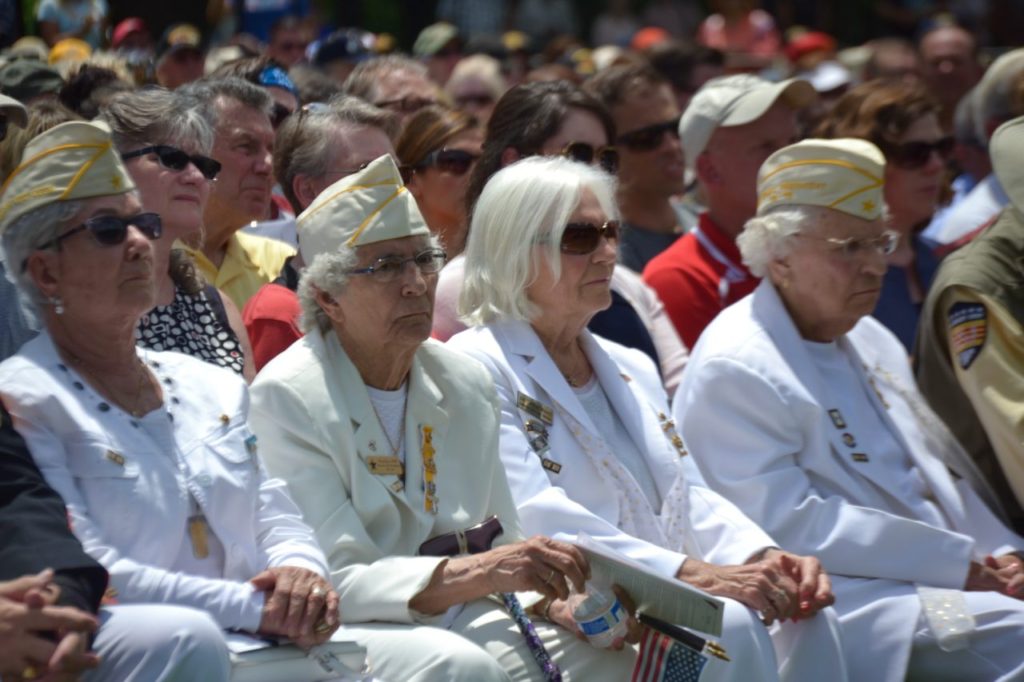 Women in white sat in the front row.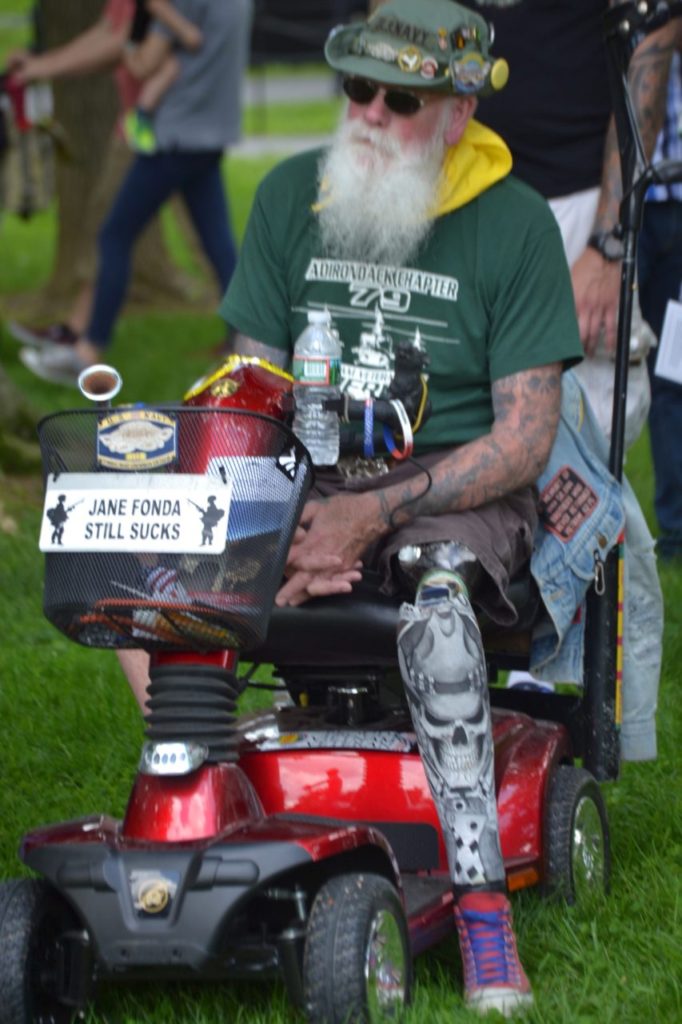 One veteran watched from a shady spot near the Wall …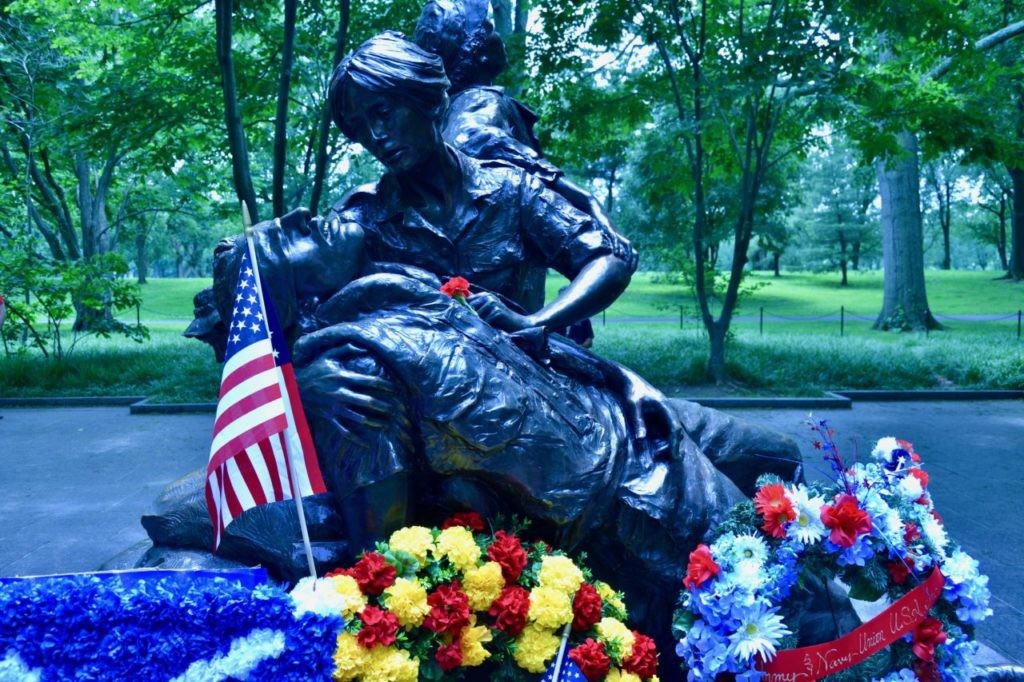 … and a monument honoring the women who served in Vietnam as nurses was surrounded by flowers.
To learn more about the Vietnam Veterans Memorial Fund visit www.vvmf.org.
All photos by Penny Starr/Breitbart News