Bernie Marcus, co-founder of Home Depot, says Wednesday's shooting of House Majority Whip Steve Scalise, officers, and others at a congressional baseball practice makes him "so worried about the life of the President of the United States."
In an interview on the Fox Business Network Wednesday, Marcus said "I wish that the president would sit down with the leadership of the Democratic Party and say guys, let's cut it out. Let's get together and let's start working together and accomplish what has to be accomplished."
James T. Hodgkinson of Illinois fired dozens of rounds at some 45 Republican members of Congress during a baseball practice Wednesday morning in Alexandria, Virginia. Rep. Steve Scalise (R-AL) was shot in the hip but has undergone surgery for his wound and is now stable. Scalise's Capitol Hill Police officer detail shot Hodgkinson, who later died of his injuries.
Hodgkinson's social media accounts, however, were apparently filled with posts indicating his hatred for President Donald Trump and Republican lawmakers.
Marcus says he hopes the attack will bring an end to the "vicious rhetoric that's been going on between both parties."
"I think that the media has a lot to do with [the vitriol]" Marcus said.
The violent political rhetoric toward President Trump and GOP lawmakers has ramped up among left-wing activists and some celebrities in recent months.
For example, last month comedian Kathy Griffin released a shock "beheading" photograph of President Trump.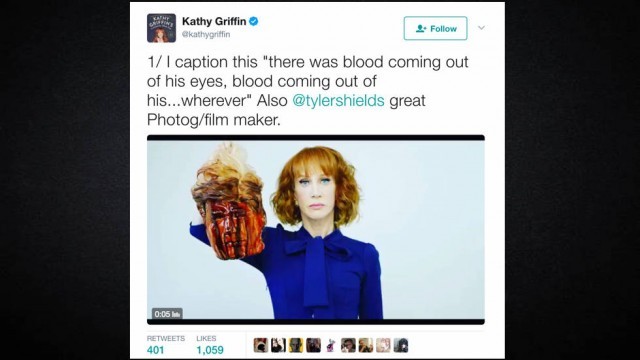 Most recently, Shakespeare in the Park's brutal stabbing "assassination" of Trump on a stage in New York City's Central Park.
Marcus says he hopes both political parties will "reflect on how dangerous this is to our way of life, and it cannot continue this way."
"If they continue to dramatically say that the President is not an elected official, doesn't belong there, there's going to be other nuts like this Hodgkinson that's going to be out there," the business mogul added. "There are plenty of nuts out there, and you feed these people and before you know it they're going to do something dangerous."
Marcus says Senator Chuck Schumer needs to stop "talking about how terrible the House version of the ObamaCare bill thing is," and "join in trying to make a better bill."
"We have a great country. We have a wonderful future. There are things that have to be done. We need to create jobs. We need to have a safe environment. We have to make sure that people feel safe going out of their homes," Marcus said. "But we need to have jobs for people in America. We have to take of the infrastructure — all the things [President Trump] is talking about. Why aren't [Democrats] joining in? Let's shakes hands on it and say 'let's start out tomorrow and do things differently. let's try to do what's good for America and stop thinking about parties.' If I were the President, I would do that today."
Follow Jerome Hudson on Twitter: @JeromeEHudson