On October 3, 2016, Breitbart News tweeted a video of the Defense Distributed Ghost Gunner 2 finishing the lower receiver of an AR-15. The video was a way of showing how technology and shared information enable Americans to build a gun their kitchen.
Defense Distributed founder Cody Wilson was there with the machine, watching it work and explaining how it was designed to take an 80 percent lower and finish it so as to prepare it for assembly.
With @Radomysisky – fixing to cut a lower on the @DefDist Ghost Gunner 2 – amazing machine. pic.twitter.com/uUBccGEmMA

— AWR Hawkins (@AWRHawkins) October 4, 2016
The Ghost Gunner 2 at work:
The sound of freedom: @Radomysisky @DefDist's Ghost Gunner 2 cutting a lower for AR @GeorgiaCarry @GunOwners #2A pic.twitter.com/iRCx5D43p0

— AWR Hawkins (@AWRHawkins) October 4, 2016
Well, that was then, and it represented but a fraction of what an American can do with a Ghost Gunner 2 now. Since that time, Defense Distributed has added hardened spindles to their CNC machines and created new programs that allow the completion of 80 percent 1911 frames and more. The ability to build pistols is a testimony to the level of precision achievable with the Ghost Gunner 2.
On October 1, 201 7 — almost a year to the date after first watching Cody use the Ghost Gunner 2 — Breitbart News visited his factory in Texas and saw all the expanded capabilities firsthand. This included seeing AR-15s, AR308s, 1911s, and Glock handguns Cody and/or his Defense Distributed team were completing or had already been completed.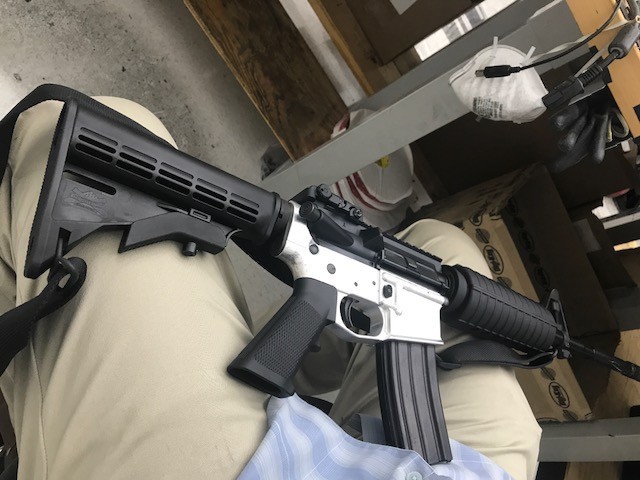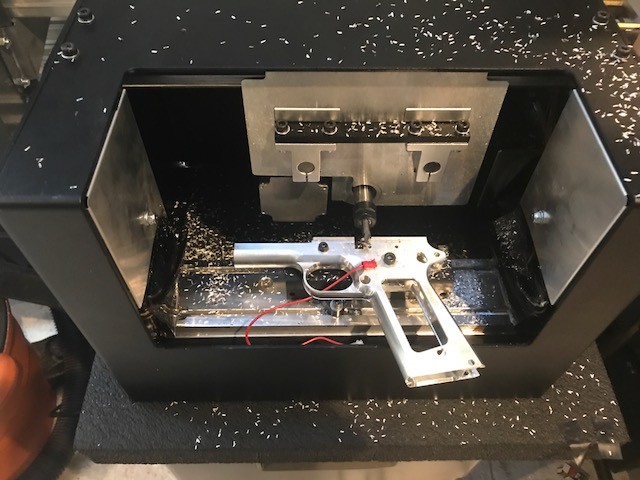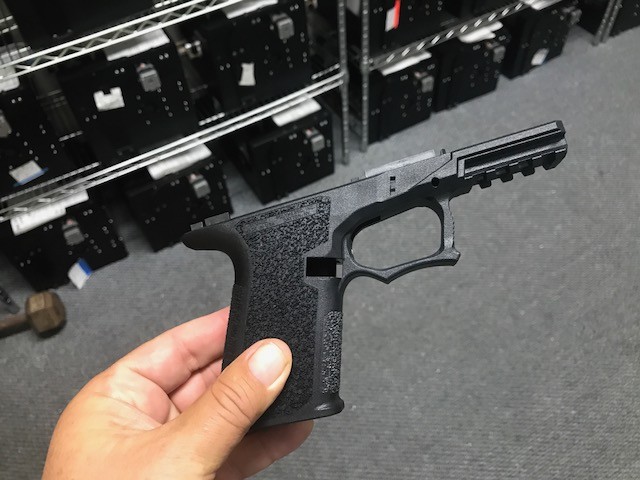 Also on October 1, Defense Distributed released an ad highlighting the capabilities of their updated Ghost Gunner 2:
Cody's goals with Defense Distributed and the Ghost Gunner 2 certainly align with the Second Amendment but are heavily tied to the First Amendment as well. This is why Cody's information on the Ghost Gunner 2, the guns it can make, and the programs for making those guns are all open sourced. He believes informed Americans are free Americans. And he believes informed Americans will learn how to make guns they can own privately, which is where the First Amendment and Second Amendment shake hands in the paradigm Cody enjoys.
The Ghost Gunner 2 comes ready to use. Information on the machine, as well as details on how to order one, can be found at GhostGunner.net.
AWR Hawkins is the Second Amendment columnist for Breitbart News and host of Bullets with AWR Hawkins, a Breitbart News podcast. He is also the political analyst for Armed American Radio. Follow him on Twitter: @AWRHawkins. Reach him directly at awrhawkins@breitbart.com.