Anti-semite and pro-Palestinian activist Linda Sarsour wore her hat as the co-founder of the anti-Trump Women's March at a rally in the nation's capital on Wednesday, calling out President Donald Trump as a white supremacist and warning Senate Minority Leader Chuck Schumer (D-NY) as Congress negotiates immigration reform.
"I'm talking to Chuck Schumer," Sarsour said. "I'm tired of white men negotiating on the backs of people of color and communities like ours."
"We are not bargaining chips," Sarsour said. "This is not a poker game."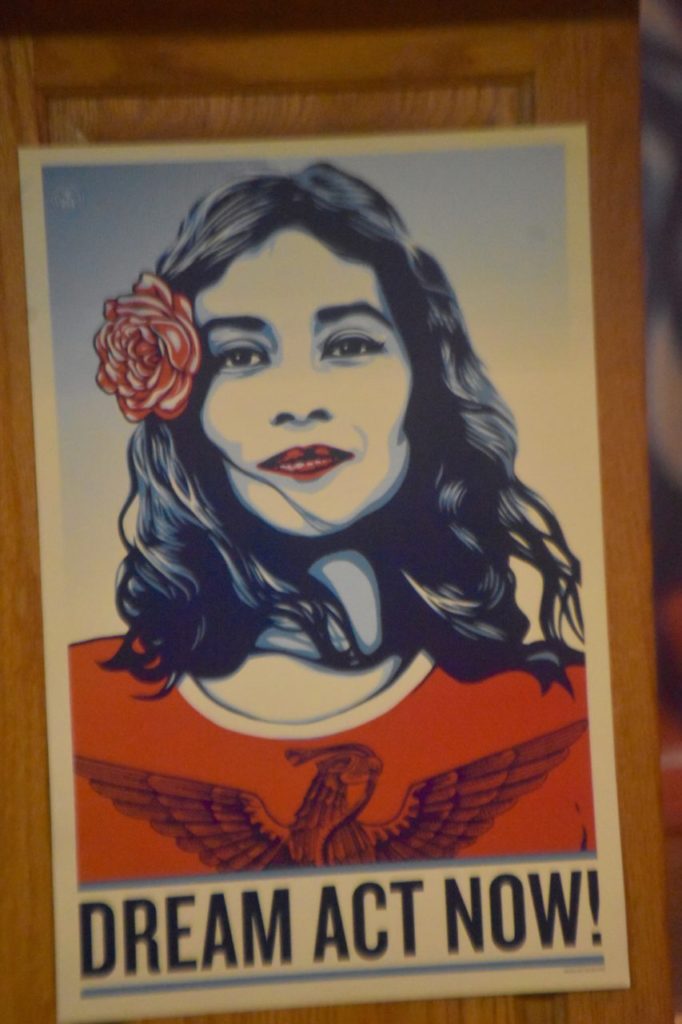 Despite the rally branded, "A Day of Action Against Trump's White Supremacy," Sarsour and other speakers expressed support for amnesty for not only the 800,000 illegal aliens protected from deportation under the Obama-era Deferred Action for Childhood Arrivals, or DACA, but all of the estimated 11 million here illegally.
"This is human lives, and communities and families who deserve to live in these United States of America," Sarsour said.
Cristina Jimenez, executive director and co-founder of United We Dream, which sponsored the event along with the Women's March and other left-wing groups, said that amnesty should be for all of the "11 million" illegal aliens living in the United States.
"We are here for them all," Jimenez said.
Sarsour also made disparaging remarks about Trump and his administration for enforcing federal immigration law, including the enforcement task given to Immigration and Customs Enforcement or ICE.
"So what makes this fight different?" Sarsour said. "You have a fascist in the highest office of this land who is running ICE, which has always been a rogue agency."
"But now they're acting like the Gestapo, bullying and picking people up in the middle of the night; dragging people away in front of schools, coming to the church."
Sarsour admitted that her own family has benefited from coming to the United States as immigrants legally, but called the efforts to control illegal immigration "another horrific moment in this country" and criticized the country for its history.
"I also remember that I live in a country that was founded on the extermination of indigenous people," Sarsour said.
The rally advertised on the United We Dream website blames Trump for the immigration debacle – even though he gave Congress months to come up with a legislative solution before the expiration of the DACA program, and conceded more to DACA recipients than the much tougher House bill, which only would offer amnesty for DACA recipients.
"From day one, Trump's anti-immigrant agenda has ripped families apart," the announcement said. "His latest proposal, crafted by political adviser Stephen Miller, pits immigrant youth against their parents, their family members, and other immigrant community members."
The other groups sponsoring the rally include Good Jobs Nation, iAmerica Action, Bend the Arc Jewish Action, Center for Popular Democracy, United We Dream, National Domestic Workers Alliance, CASA, Make the Road New York, The Leadership Conference on Civil and Human Right, and Credo Mobile.