The illegal alien and accused murderer of 20-year-old college student Mollie Tibbetts used a stolen ID to make it seem as though he was working legally in the United States, a law enforcement source says.
This week, law enforcement announced that Tibbetts' body was found in a cornfield in her rural hometown of Brooklyn, Iowa after she was last seen jogging on July 18.
Illegal alien Cristhian Bahena-Rivera, a 24-year-old from Mexico, has been charged with first-degree murder in her death after police say he admitted to confronting and chasing down Tibbetts. The illegal alien lived in a region of Iowa that was surrounded by sanctuary cities, as Breitbart News noted.
Bahena-Rivera worked at Yarrabee Farms, a dairy farm in the region. The farm owner Dane Lang originally said that he used the E-Verify system to check whether Bahena-Rivera was an illegal alien, saying that he passed the screening.
Today, though, Lang admitted that his farm did not use E-Verify to check the legal status of Bahena-Rivera, noting that the illegal alien used a fake or stolen photo ID and provided a fraudulent Social Security card.
"We learned that our employee was not who he said he is," Lang told Fox News.
A law enforcement official has revealed to the Washington Post that Bahena-Rivera had used a stolen ID to work in Iowa.
E-Verify is an employer system whereby workers are screened in order to weed out illegal aliens from taking American jobs from legal immigrants and citizens. The open borders lobby and the big business community oppose mandatory E-Verify.
Local Iowa media, in 2012, gave the public a look inside Yarrabee Farms, depicting a dairy farm much like other farms and meatpacking plants across the country where foreign nationals are hired at vast rates to take the blue-collar jobs.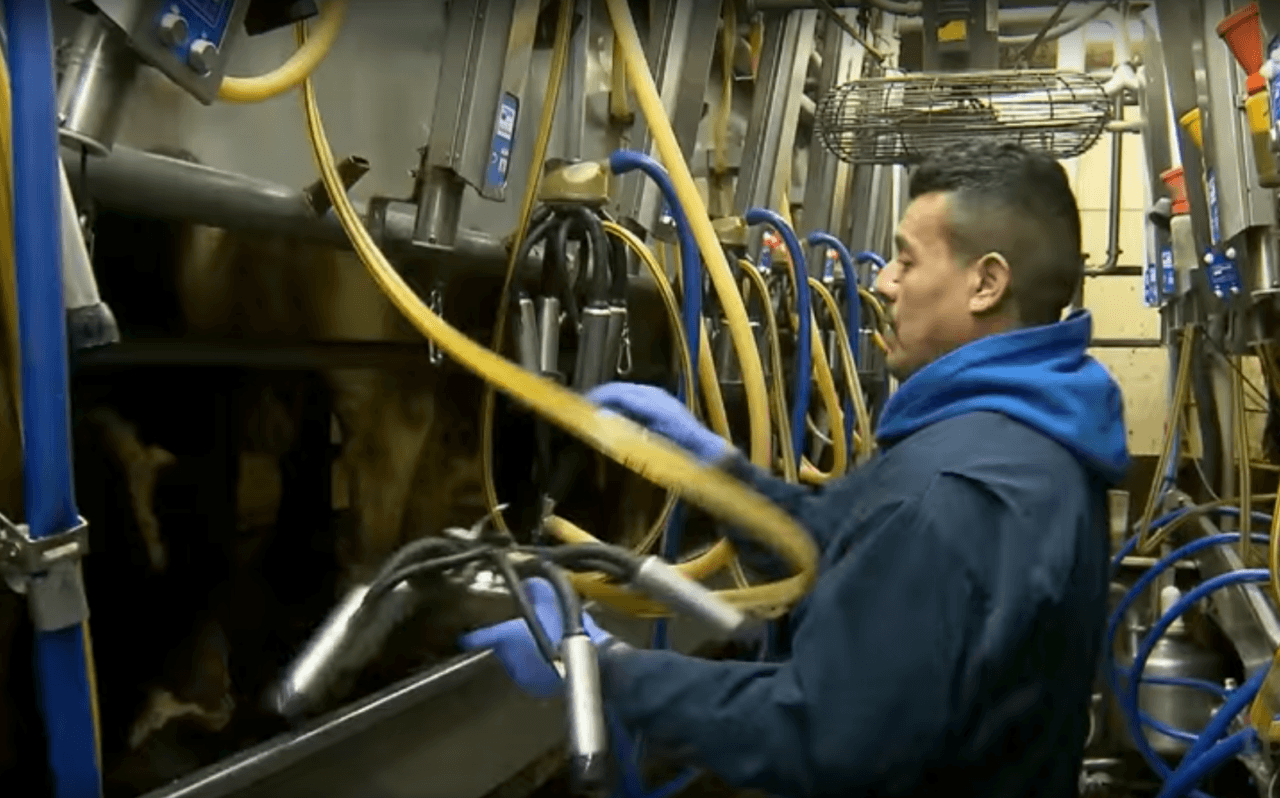 (Screenshot of footage from inside Yarabee Farms)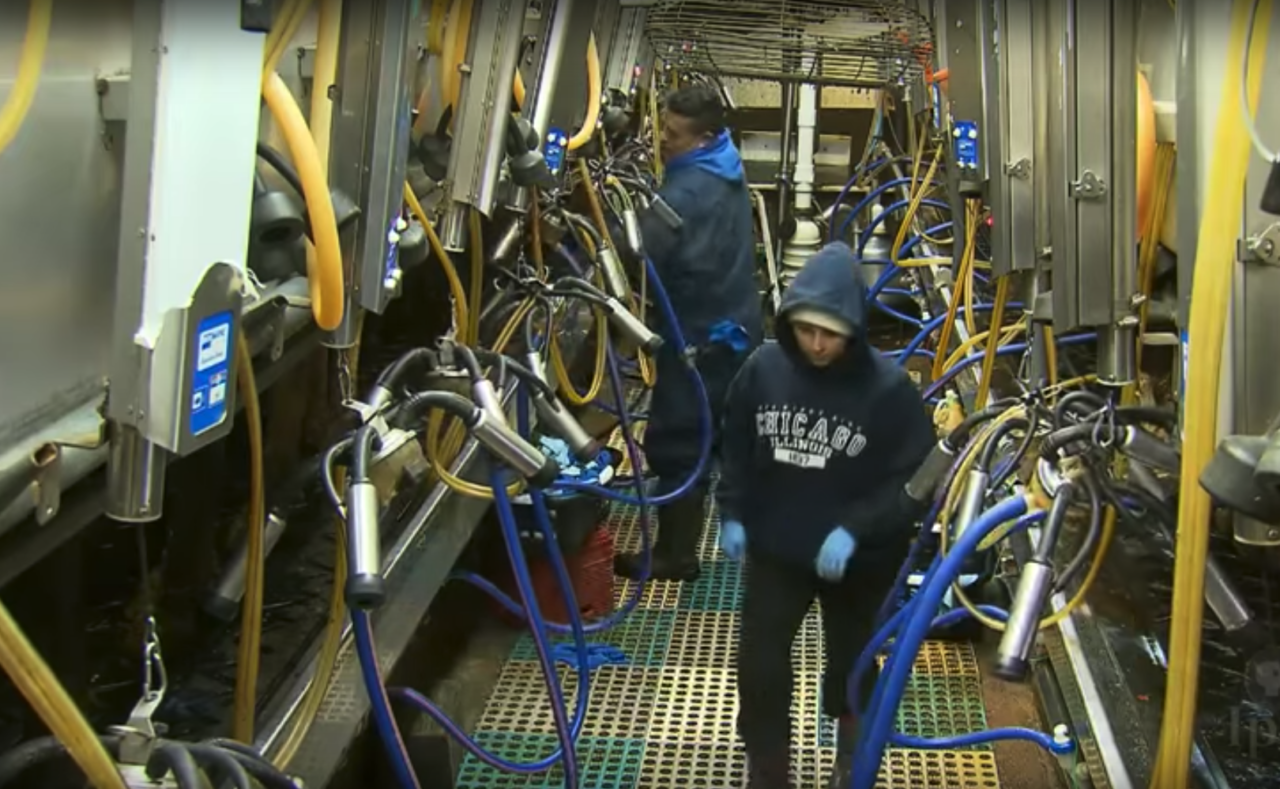 (Screenshot of footage from inside Yarabee Farms)
Between 2011 and 2016, the Internal Revenue Service (IRS) revealed that 1.3 million illegal aliens had stolen an American citizen's identity in order to look as though they were working legally in the U.S.
In 2017, 1.2 million cases were revealed where illegal aliens worked in the U.S. using stolen or fraudulent Social Security Numbers (SSN) in order pass through systems like E-Verify and evade the law.
The illegal alien, charged with first-degree murder in Tibbetts' killing, has been living in the U.S. for four to seven years.
"On Aug. 21, ICE lodged a detainer with the Poweshiek County Sheriff's Office on Cristhian Bahena-Rivera, 24, an illegal alien from Mexico, after he was arrested on murder charges," Immigration and Customs Enforcement (ICE) officials said in a statement to Breitbart News.
Police say Bahena-Rivera left Tibbetts' body in a cornfield, placing corn stalks over her to hide her death. Foreign nationals, specifically illegal aliens, are often incentivized by employers to migrate to the Midwest to take low-wage farming and meatpacking jobs.
John Binder is a reporter for Breitbart News. Follow him on Twitter at @JxhnBinder.