The Immigration and Customs Enforcement (ICE) agency raided Yarrabee Farms on Thursday – the Brooklyn, Iowa dairy farm where an illegal alien worked before being charged with murdering 20-year-old college student Mollie Tibbetts.
Last month, law enforcement announced that Tibbetts' body was found in a cornfield in her rural hometown of Brooklyn, Iowa after she was last seen jogging on July 18.
Illegal alien Cristhian Bahena-Rivera, a 24-year-old from Mexico, has been charged with first-degree murder in Tibbetts' death after police say he admitted to confronting and chasing down the young woman. The illegal alien lived in a region of Iowa that was surrounded by sanctuary cities, as Breitbart News noted, and an initial autopsy report revealed that Bahena-Rivera allegedly stabbed Tibbetts to death.
On Thursday, ICE agents led an investigation at Yarrabee Farms where Bahena-Rivera worked since 2014 when he was first hired using an alias and stolen ID. The Iowa Division of Criminal Investigation was also present during the raid, but officials said they were only there to assist ICE and the Department of Homeland Security.
In a statement to Breitbart News, ICE officials said the agency "didn't have any comment to offer at this time," with no indication as to whether other illegal alien workers were detained and taken into custody.
That dairy farm where Bahena-Rivera worked, Yarrabee Farms, owns the property and trailer where the illegal alien had been living and which, allegedly, many Mexican nationals frequented, as Breitbart News reported.
Eric Lang, one of the chief executives of Yarrabee Farms, is the brother of Craig Lang, who was the president of the Iowa Farm Bureau. The Farm Bureau has chapters all over the United States, with the goal of increasing the number of low-skilled foreign workers, specifically those on H-2A visas, who are allowed to enter the country every year.
As Breitbart News reported, Eric Lang is also married to Nicole Schlinger, who runs the GOP fundraising firm Campaign Headquarters in Brooklyn, Iowa.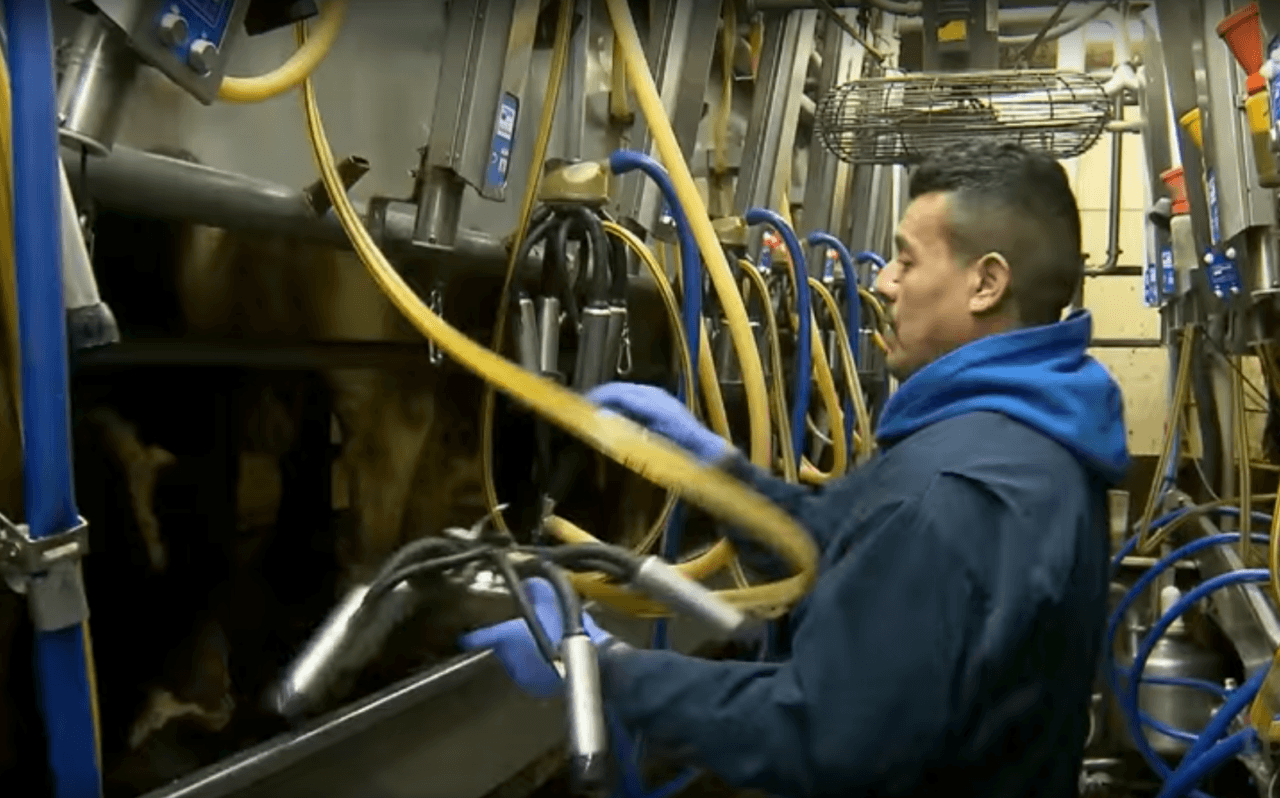 (Screenshot of footage from inside Yarabee Farms)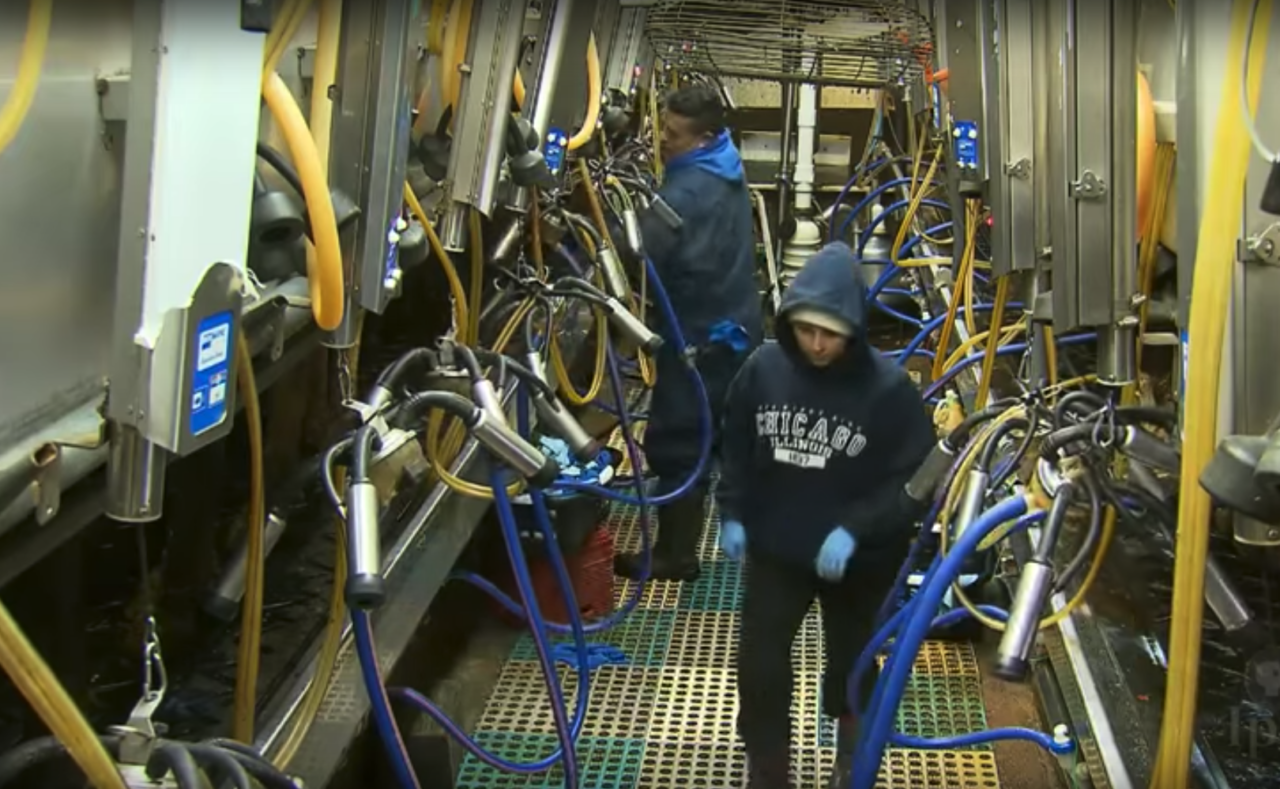 (Screenshot of footage from inside Yarabee Farms)
Later, as Breitbart News reported, Lang admitted that his farm did not use E-Verify to check the legal status of Bahena-Rivera, noting that the illegal alien used a fake or stolen photo ID and provided a fraudulent Social Security card. Federal immigration officials confirmed to Breitbart News that Bahena-Rivera is, in fact, an illegal alien.
The illegal alien allegedly entered the U.S. when he was a child, telling neighbors that he crossed illegally into the country through the southern border with his cousins, Breitbart News noted. Investigators say Bahena-Rivera has been living illegally in the U.S. for four to seven years.
Bahena-Rivera is being held on a $5 million cash bond.
John Binder is a reporter for Breitbart News. Follow him on Twitter at @JxhnBinder.