More than 3,300 asylum seekers aboard 33 boats have been stopped off Australia's shores and turned back in the past five years, Home Affairs Minister Peter Dutton revealed on Tuesday.
The illegal asylum seekers were discovered by Operation Sovereign Borders (OSB), which has stopped about 80 people-smuggling operations since September 2013.
Those who try to enter by boat are not the only illegal travellers on Canberra's reject list.
Australia is currently the only country in the world to mandate the strict detention of illegal migrants and asylum seekers who do evade border controls. Anyone entering or found to be in Australia without a valid visa is locked up on offshore detention facilities.
By contrast, the European Union (E.U.) continues to transport migrants intercepted at sea to E.U. soil, and most migrants are not held while their asylum applications are processed.
"The threat of people-smuggling has certainly not gone away," Mr. Dutton told parliament.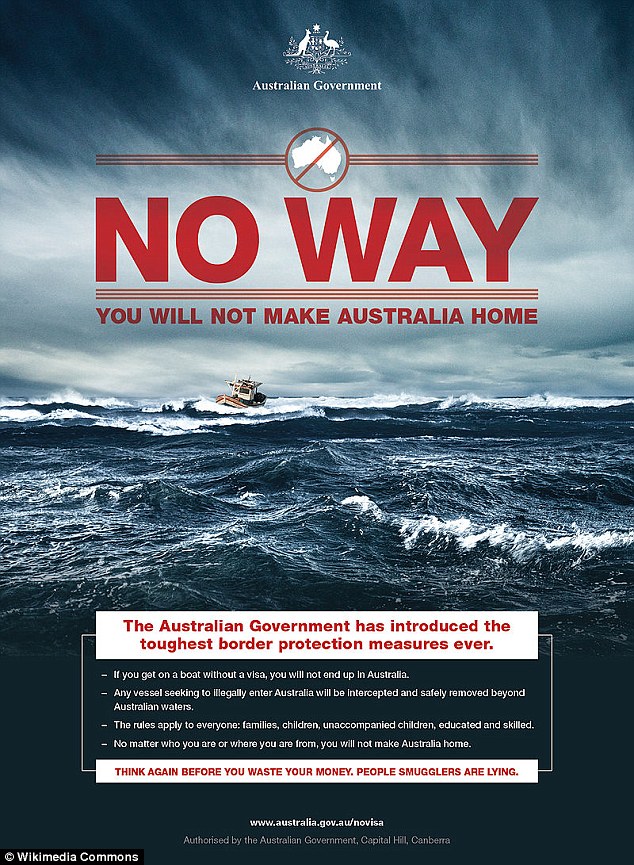 He added the government knows of people-smuggling ventures being planned in Indonesia and other nations, with the Australian newspaper saying there were 52 successful disruptions to ventures planned in Indonesia, compared to 15 in Sri Lanka, 10 in Malaysia and one in Pakistan.
Mr. Dutton said there is mounting government pressure to place a lifetime ban on refugees.
The proposed ban would stop any asylum seekers on nearby Nauru or Manus Island, who arrived after July 2013, from ever being granted an entry visa to Australia.
The ban, referred to as the "lifetime visa ban", would also stop refugees from entering on a business or tourist visa.
Operation Sovereign Borders, introduced by former Prime Minister Tony Abbott in 2013, sees smuggler-boats intercepted at sea and migrants returned to their port of departure – usually in Indonesia –  or taken to offshore processing centres. Migrants found to be legitimate asylum seekers have been settled in third countries at Australia's expense.
Earlier this week, Australia announced tough new laws that will see thousands of foreign thugs and sex offenders sent home under visa-cancelling and deportation legislation.
The move could be introduced by the Morrison government as early as this week and will apply to more criminals than the previous law.
Currently, non-citizens can have their visas cancelled if they're found guilty of a serious crime and jailed for 12 months or more, but the new law will change that.
Under the new law, anyone found guilty of an offence for which they can be jailed for two years or more – even if they escape a jail term – can have their visa cancelled.
Follow Simon Kent on Twitter:

Follow @SunSimonKent

or e-mail to: skent@breitbart.com