*Contrary to his own claims, Joe Biden did not, in fact, cure cancer.
Ashley Biden, Joe Biden's surviving daughter, makes only a couple of important appearances. She avoids the press more than most of the other Bidens do, though she is occasionally tabloid fodder.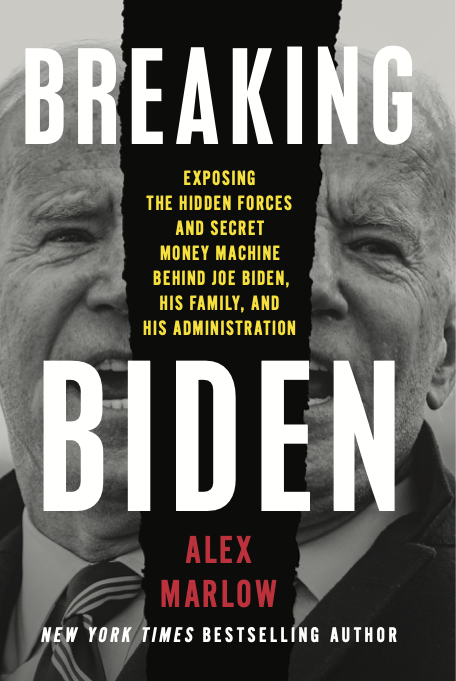 Yet like every other key Biden featured in the book, Ashley did greatly benefit from her father's position of power. She did so via her husband, the surgeon and businessman Dr. Howard Krein.
Krein married Ashley in 2012, but in 2011, Joe Biden arranged a meeting for him in the Oval Office with then president Obama mere weeks after the founding of his business, StartUp Health. Krein is chief medical officer for the company, which he runs with his brother, Steven Krein. The meeting proved fruitful for the Kreins, who landed big business soon after.
When Joe Biden ran for president in 2020, Krein was hired by Biden's campaign to advise the candidate on health care–related matters, including Biden's cancer moonshot initiative. Yes, Biden has absurdly promised on multiple occasions that he is going to find a "cure" for cancer, apparently with the help of Ashley Biden's boo.
(I have several oncologists in my family, and none of them have ever used the words "cure" and "cancer" in the same sentence, other than to point out Joe Biden's political shamelessness. In other words, Biden's claim that he can and will achieve this medical miracle is purely political and without scientific basis.)
In 2016, Krein traveled with Vice President Biden to the Vatican, where the two met with Pope Francis to discuss the cancer moonshot. Krein also accompanied Biden on a trip to the World Economic Forum in Davos, Switzerland, a well-known gathering of rich and powerful advocates of expanding governments and supranational bureaucracies.
.@VP Biden continuing his #cancermoonshot tour with @Pontifex and our Chief Medical Officer @KreinMD. #endcancernow pic.twitter.com/q5vuVwENqG

— StartUp Health (@startuphealth) April 30, 2016
Meanwhile, StartUp Health began investing in businesses that allegedly supply solutions for COVID-19.
Bagging Cash from China – and the Chinavirus
StartUp Health is funded by Ping An, among other groups. Ping An is one of China's largest insurance companies. Ping An made a killing during the pandemic. The company's Good Doctor app, which allows patients to access medical advice online, rose 900 percent in January 2020 alone. Revenue surged soon after.
Krein and StartUp are linked to another health care company called Henry Schein, which scored a $53.4 million contract for personal protective equipment (PPE) with Biden's U.S. Department of Health and Human Services.
In May 2022, the White House listed Henry Schein as a company that has shown its commitment to helping to "vaccinate the world" and "build better health security."
Yes, Ashley Biden's husband advised Joe Biden on the China virus while making money off the China virus and using funds from China.
And once he helps us beat COVID-19, he's going to get back to curing cancer with President Joe.
The White House has denied that these business dealings have anything to do with Biden's family ties.
Riiiiighhhhhtttttt.
In September 2022, StartUp launched yet another "moon shot," called the Health Equity Moon Shot at the Clinton Global Initiative, with the goal of making the health care system less racist.
In July of 2023, Biden would state that "we ended cancer as we know it."
Curing cancer while defeating racism. Howard Krein is like a modern Hippocrates and Fredrick Douglas rolled into one, and we're lucky enough he happened to marry the President's daughter.
Breaking Biden is available now in hardcover, eBook, and audiobook read by the author.
Alex Marlow is the Editor-in-Chief of Breitbart News and a New York Times bestselling author. His new book, Breaking Biden: Exposing the Hidden Forces and Secret Money Machine Behind Joe Biden, His Family, and His Administration, is available now. You can follow Alex on Facebook, Instagram, and Twitter at @AlexMarlow.