American figure skater Gracie Gold, who is the country's best hopeful for the medal that bears her last name, was excited to finally meet and get a picture with South Korean star Yuna Kim, who is called "Queen Yuna" for her fame and record-shattering performance at the 2010 Winter Olympics.
"I finally got a picture with Yuna!!!!" Gold wrote on Instagram.
Kim, who has never finished below third in any international competition, is considered the world's best figure skater. She won South Korea's first figure skating gold and broke the world record in the process in Vancouver in what was hailed as one of the greatest performances of all time. She is favored to win in Sochi and has said she will retire after the Sochi Games. Gold said that she was "#fangirling" on her Instagram account. 
Should Gold medal for the United States, she has all of the intangibles that may set her up to be one of the country's biggest stars after the Games. Gold's "it factor" sets her apart from other Olympians and athletes.
Before she finally met Yuna, Gold took a "selfie" of herself and "#thequeen" practicing in the background and posted the picture on Instagram. It is this personality that has sponsors buzzing–and hoping Gold strikes gold in Sochi. The women's figure skating competition, which is the marquee event of the Winter Games, begins on Wednesday. 
Photos courtesy Gracie Gold Instagram.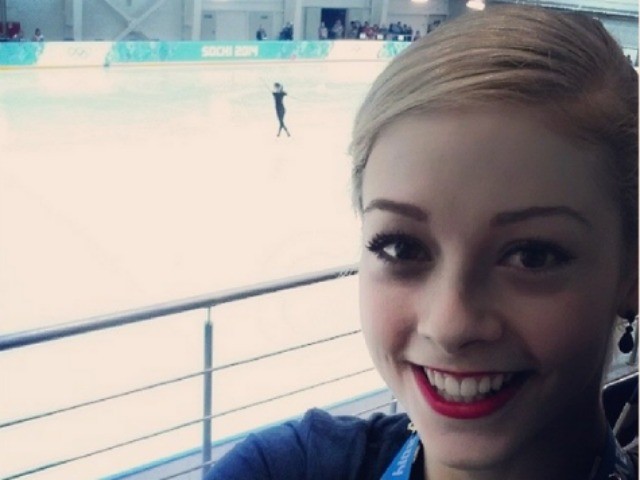 I finally got a picture with Yuna!!!! #fangirling http://t.co/Opzvbvt4cL

— Gracie Gold (@GraceEGold) February 17, 2014
Took a selfie with #thequeen #yunakim #sochiselfie #sochi2014 http://t.co/LaBffsiZ94

— Gracie Gold (@GraceEGold) February 16, 2014