Floyd Mayweather won a unanimous decision victory over Manny Pacquiao in the most lucrative fight in boxing history.
The judges scored the bout 118-112, 116-112, and 116-112, rewarding Mayweather's accuracy over Pacquiao's aggression. Pacquiao owned the greatest moments of the fight but Mayweather ultimately owned the greater part of the fight.
The undefeated welterweight controlled the first frame by using his length through a jab to keep the Filipino at bay. Mayweather lost his jab after the opening round, with Pacquiao successfully cutting off the ring but less successfully capitalizing on the sound strategy. In the fourth, the southpaw unloaded on Mayweather after landing a stiff, straight left that sent the American back against the ropes. Pac Man teed off on body and head but hit mostly glove. The action proved the best of the fight.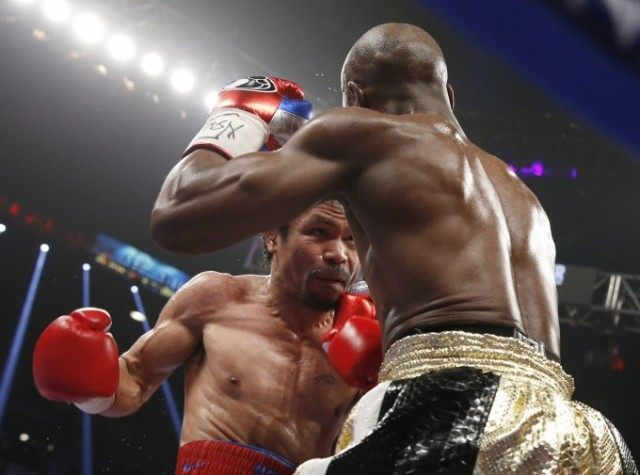 After Mayweather enjoyed a strong fifth round, Pacquiao again unloaded on his opponent in the sixth. Floyd shook it off and smiled. Neither fighter found himself hurt or in danger during the fight, but Pac Man's flying fists in the fourth and sixth awarded him the only real highlight-reel moments for either fighter.
The second half of the fight witnessed Mayweather running, employing the shoulder roll, and occasionally holding to escape Pac Man's stalking. Floyd's offense mainly consisted of one-off pot shots. Whereas Mayweather avoided throwing combinations through much of the fight, Pacquiao unleashed punches in bunches but landed on leather and air as much as on flesh. Ultimately, Mayweather's defensive performance impressed the judges, if not the crowd, more than Pacquiao's offensive performance. Given that the fight resembled a cerebral chess match more than an uninhibited barroom brawl, the boxer prevailed over the fighter.
The event appeared to eclipse the main event. Tom Brady, Clint Eastwood, Bradley Cooper, Michael Jordan, Magic Johnson, Paris Hilton, Jay-Z, Beyonce, Denzel Washington, and a lengthy list of A-listers peopled the MGM Grand Arena. A loose, smiling Pacquiao entered the Las Vegas ring with comedian Jimmy Kimmel in tow, pausing for a selfie with Freddie Roach and the late-night host. Mayweather trotted to the squared circle with "The King," the bizarro Ronald McDonald from the fast-food clown's competitor, creepily walking behind him.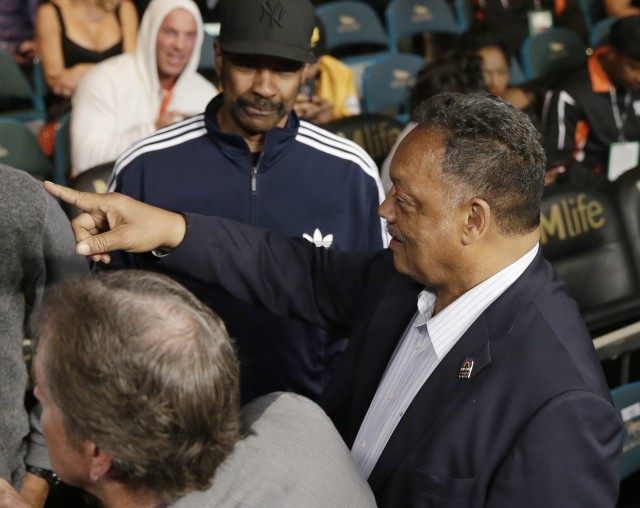 "I want to thank God for this victory," Mayweather proclaimed after the bout. Calling his opponent "awkward," the welterweight said of Pacquiao: "He's a helluva fighter."
"I thought I won the fight," Pacquiao said in his in-ring interview. "He didn't do nothing."
Mayweather improves to 48-0 with the victory. Pacquiao falls to 57-6-2.