Cris "Cyborg" Santos has called out Ronda Rousey for a match. Now she's calling out the SI covergirl for being a mean girl.
"In almost every interview she gives she's talking bad about people [whether] it is me, [Miesha] Tate, the Ring Card Girls or an Ex Boyfriend," Cyborg writes, "and the only time she ever says anything good about someone is when she is talking about herself."
Rousey infamously called Santos "an it," refused to shake hands after a hard fought rematch victory over Miesha Tate, and periodically insults UFC Octagon girl Ariany Celeste. "Ha-ha, it's your job to show your t–s," Rousey joked about possibly eclipsing Celeste on the Maxim Hot 100. "I do that better than you!"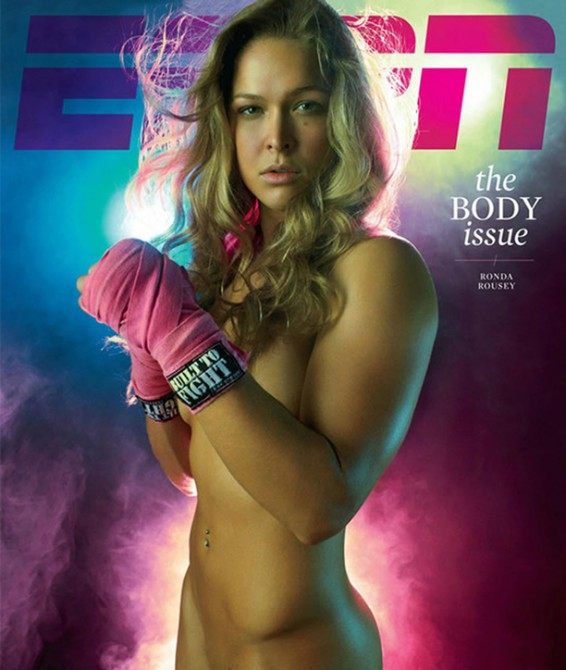 Cyborg observes that Rousey has "very few genuine friends" and "isn't confident in herself." Cyborg writes on her Facebook page, "You can tell she isn't happy with life. She is world champion in the UFC and has the same grumpy face no matter what picture you see of her."
UFC President Dana White predicts a fight between the feuding pair would set the MMA pay-per view record. He told Jim Rome yesterday that more than two million would fork over money to watch Cyborg-Rowdy in their living rooms. But, according to Ronda, Cyborg needs to lose weight from her massive frame before they can fight.
"There is a reason why she is saying she will only fight me at 135lbs, despite telling anyone who will listen that she would beat Cain Velasquez, fight Laila Ali, or whatever other nonsense she will come up with in her next interview," the 145-pound Brazilian claims, "and that's because when she loses to me she will lose her whole identity, when the cameras aren't around and everyone has gone home, I think she's just a really lonely-unhappy soul, and that's a sad way to live your life."