The International Tennis Federation (ITF) meted out a two-year suspension to Maria Sharapova for testing positive for a performance-enhancing drug.
Sharapova, currently ranked 24th in the world, tested positive at the Australian Open for meldonium, a drug banned by the World Anti-Doping Agency the very month the Russian player tested positive for it.
"The player's case is that she did not know that the active ingredient of Mildronate [a marketed form of meldonium], a medication which she had regularly been using for over 10 years, had been added to the Prohibited List from 1 January 2016 and she did not intentionally contravene the anti-doping rules in using Mildronate at the Australian Open," the decision reads. "The ITF accepts that she did not know that Mildronate contained a Prohibited Substance but argues that in taking the medication she knowingly and manifestly disregarded the risk of contravening the anti-doping rules, and thus committed an intentional violation."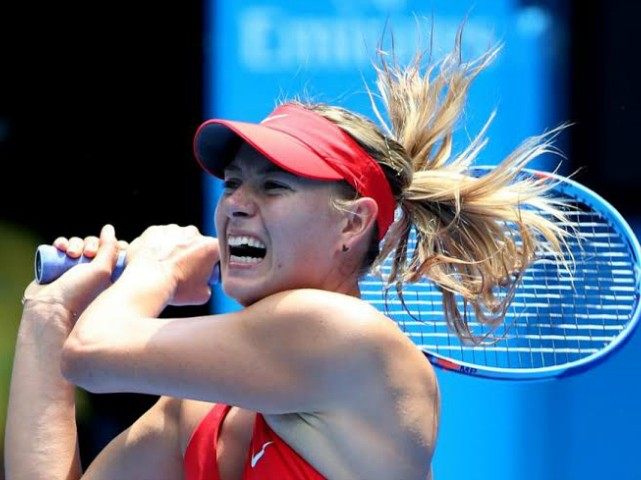 The report released by the ITF accuses Sharapova of secretive activity surrounding the intake of the drug.
"She must have known that taking a medication before a match, particularly one not currently prescribed by a doctor, was of considerable significance," the 33-page report charges. "This was a deliberate decision, not a mistake. Taken together with the evidence that over a period of 3 years she did not disclose her use of Mildronate to her coach, trainer, physio, nutritionist or any medical adviser she consulted through the WTA, the facts are only consistent with a deliberate decision to keep secret from the anti-doping authorities the fact that she was using Mildronate in competition."
A press release by the ITF states:
Ms. Sharapova, a 29-year-old player from Russia, provided a urine sample on 26 January 2016, after her quarter-final match at the 2016 Australian Open in Melbourne, Australia. That sample was sent to the WADA-accredited laboratory in Montreal, Canada for analysis, and was found to contain meldonium, which is a metabolic modulator that is included under section S4 (Hormone and Metabolic Modulators) of the 2016 WADA Prohibited List, and therefore is also prohibited under the Programme.

On 2 March 2016, Ms. Sharapova was charged with an Anti-Doping Rule Violation under Article 2.1 of the Programme (presence of a Prohibited Substance in a Player's Sample). She promptly admitted that she had committed the Anti-Doping Rule Violation charged, and asked for a hearing before an Independent Tribunal in accordance with Article 8 of the Programme to determine the consequences to be imposed on her for that violation.

At a two-day hearing on 18-19 May 2016, the Independent Tribunal received evidence and heard legal arguments from both parties, and subsequently issued a reasoned decision on 8 June, which is available below. The Independent Tribunal determined that (1) Ms. Sharapova should serve a period of ineligibility of two years; (2) due to her prompt admission of her violation, that period of ineligibility should be back-dated under Article 10.10.3(b) of the Programme to commence from 26 January 2016 (the date of sample collection) and so should end at midnight on 25 January 2018; and (3) her results at the 2016 Australian Open should be disqualified, with resulting forfeiture of the ranking points and prize money that she won at that event.
Sharapova boasts a career Grand Slam, boasting victories in five major tournaments, including two triumphs at the French Open. The ITF notes that the drug she took is "promoted as having a positive effect on energy metabolism and stamina" and that there exists "a widespread perception amongst athletes, particularly in Russia and Eastern Europe, that Meldonium does have a performance enhancing effect."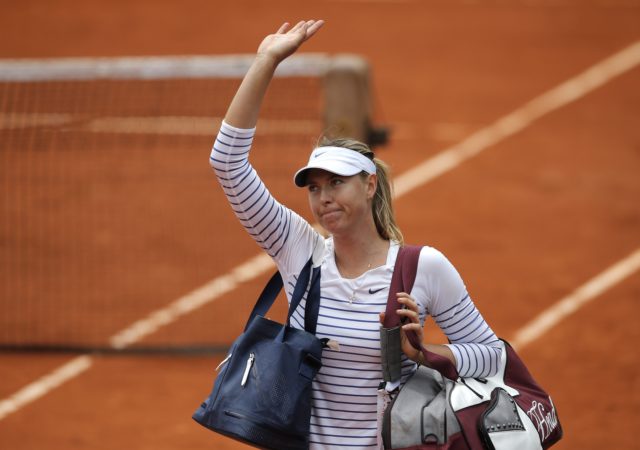 Sharapova vows to appeal.
"I cannot accept an unfairly harsh two-year suspension," Sharapova said in a statement. "The tribunal, whose members were selected by the ITF, agreed that I did not do anything intentionally wrong, yet they seek to keep me from playing tennis for two years."