The Only Game That Matters suddenly matters more.
Two football programs overflowing with tradition break from it next November when the Harvard Crimson host the Yale Bulldogs at Fenway Park.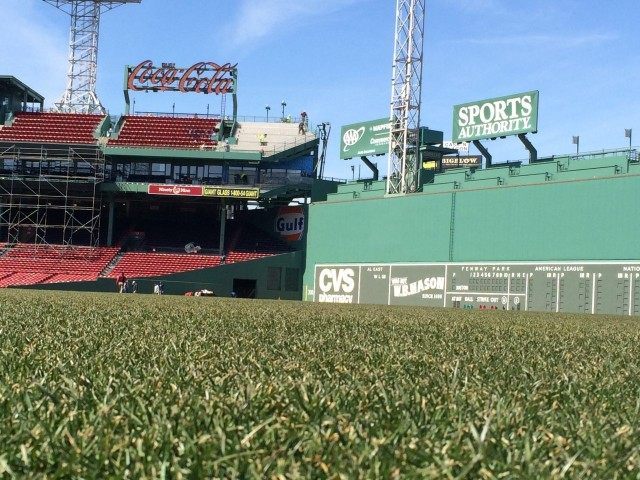 The communications office of Harvard University's athletics department confirmed the new venue for the event to Breitbart Sports.
Since 1913, the teams have played in either the Yale Bowl or Harvard Stadium. But instead of competing in a 115-year-old concrete stadium near the Charles River in 2018, the teams play in the younger baseball field near the Massachusetts Turnpike.
Wars, a ban, and squabbles between the two squads led to a cessation of football hostilities for a few seasons. But Harvard and Yale boast a football rivalry dating back, with periodic interruptions, to 1875. The Saturday-before-Thanksgiving contest has witnessed the teams bicker over whether to use a round soccer-style ball or an oblong rugby-style one, a Harvard coach allegedly strangling a live bulldog in the locker room to fire up his team, tight end Ted Kennedy score a touchdown, and Harvard emerging triumphant in a 29-29 tie.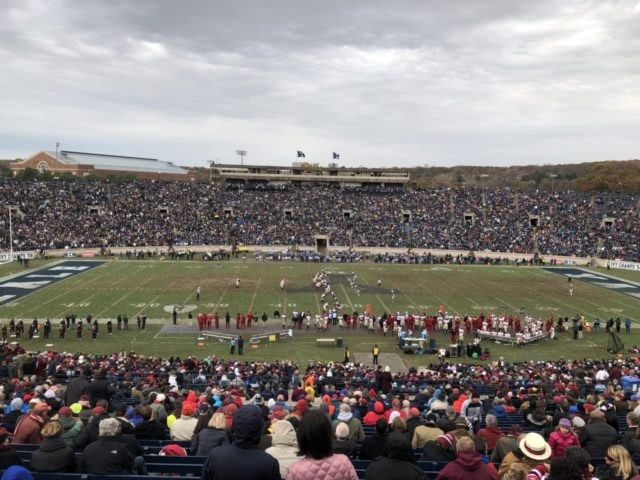 Harvard won nine straight games over their ancient adversary before Yale won an exciting 2016 contest and dominated in 2017. Yale owns a 67-59 edge in the rivalry with eight games ending in stalemates. The Fenway game adds a new story to the storied rivalry—and one more believable than Percy Haughton murdering a dog.
In bucking tradition, the schools put several traditions at risk.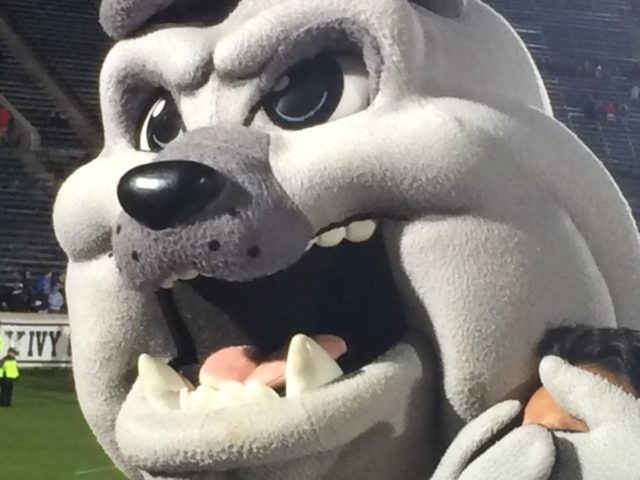 Tailgating serves as the main event rather than the opening act. Smuggling alcohol into the stadium and drinking it openly occurs among a high proportion of fans. A Yale student section generally disrobes to start the fourth quarter. Storming the field appears obligatory. But the grounds crew takes "keep off the grass" seriously, security frowns on nudity, Fenway features no real parking lots from which to barbeque, and the park cracks down on any attempt to drink alcohol save from its $9 beer taps.
The clash of town-and-gown civilizations figures to captivate as much as the novelty of football at the renowned baseball stadium.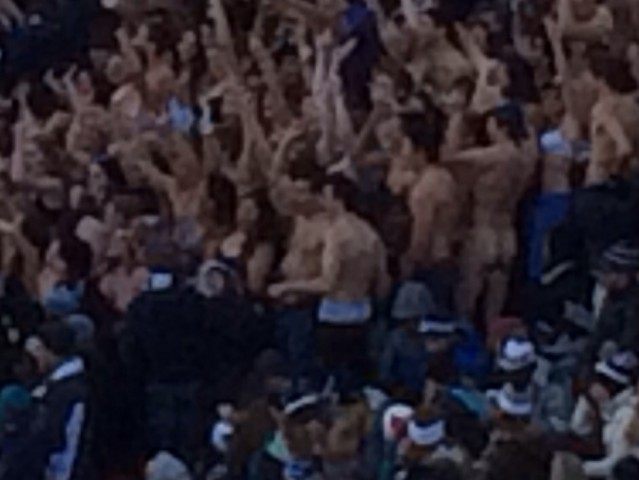 The Boston Redskins competed in Fenway Park for four seasons during the 1930s. The Boston Patriots brought football back to the "lyric little bandbox" in the 1960s for six seasons. More recently, the owners of the Boston Red Sox turned the diamond into a gridiron for collegiate and high school games after a pigskin absence of nearly four decades.
Dartmouth beat Brown, for instance, 33-10 earlier this month at Fenway. So, The Game at Fenway represents a first for America's two oldest schools boasting two of the oldest football traditions. It does not represent a first for the Ivy League or America's oldest major-league stadium.