The Pelican 1745 Air Case is a dust and waterproof case that is also constructed in a way to protect your guns from harsh impact.
The 1745 is a big case, measuring 46.69″ x 19.36″ x 8.73″ on the outside and 44.01″ X 16.77″ x 7.94″ inside the Pelican lightweight HPX2 ™ resin shell.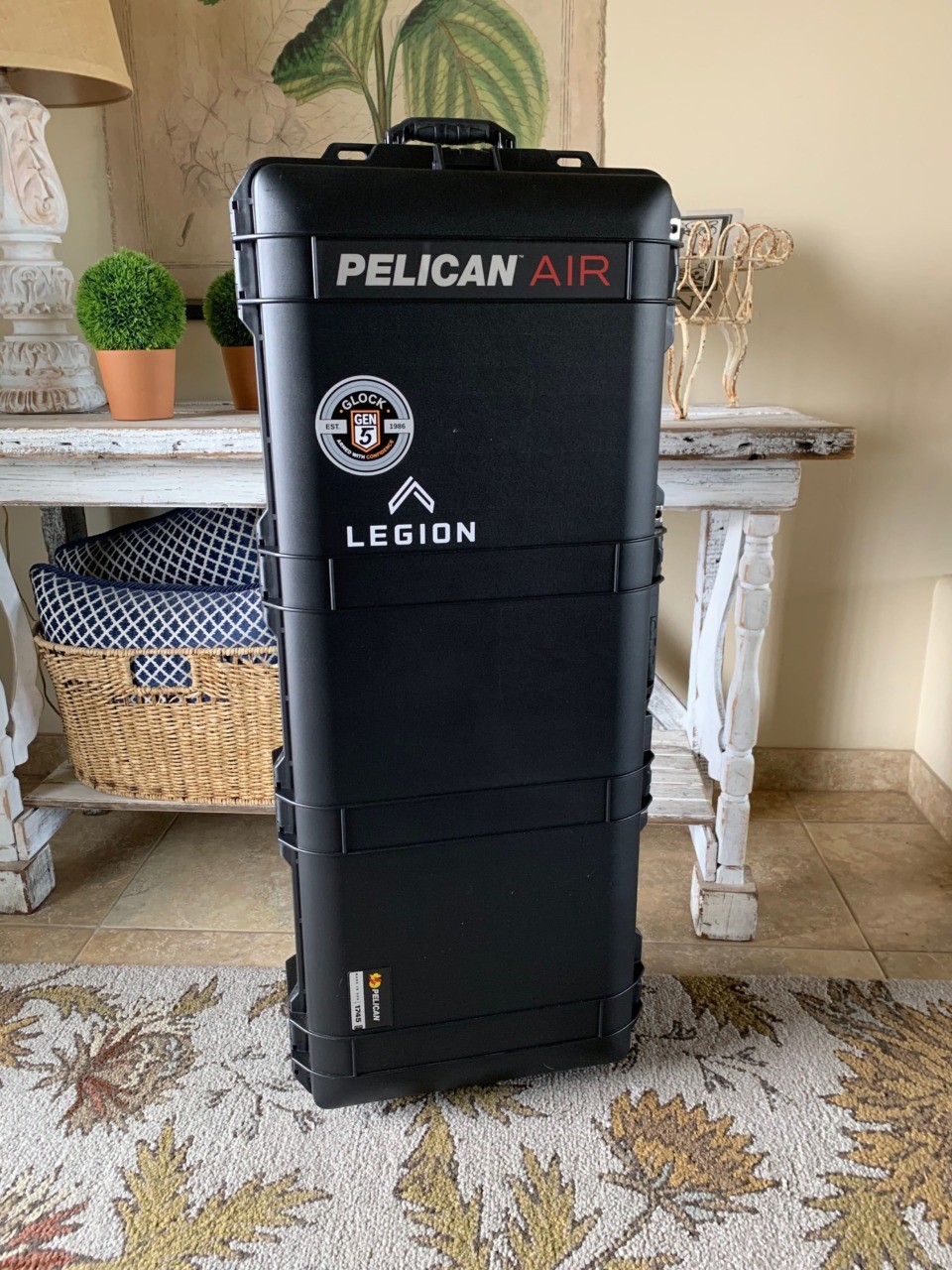 The case can be purchased empty or lined with Kaizen or Pick N' Pluck™ foam. The foam allows you to literally personalize the interior to fit your specific firearms.
The 1745 has multiple tie-down points so it can be secured in the bed of an ATV or pick-up. It is built to endure the rough-and-tumble lifestyle of an outdoorsman as well as the hard knocks of a frequent airline traveler.
In fact, the case has press and pull latches to prevent it from flying open if accidentally dropped or knocked around while being handled in airline luggage. And the case has built-in wheels, making it easy to pull behind you as you walk from the airport to car, the garage to the truck, or the ATV to the campsite.
The 1745 also comes with Pelican's lifetime warranty. Simply put, it is built to last.
AWR Hawkins is an award-winning Second Amendment columnist for Breitbart News and the writer/curator of Down Range with AWR Hawkins, a weekly newsletter focused on all things Second Amendment, also for Breitbart News. He is the political analyst for Armed American Radio. Follow him on Twitter: @AWRHawkins. Reach him directly at awrhawkins@breitbart.com. Sign up to get Down Range at breitbart.com/downrange.