Users have found that a Google image search for Donald Trump's new book, Crippled America, displays Adolf Hitler's infamous manifesto Mein Kampf as a suggested search above it.
After seeing the unfortunate comparison on a report by the Pulse 2016, Breitbart Tech decided to try it out ourselves. The following screenshot is what we got.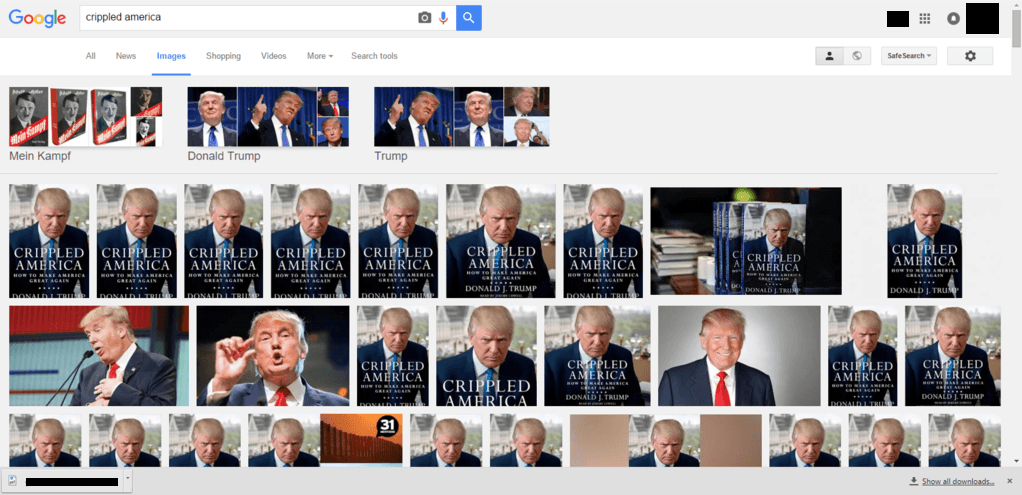 We're not sure whether Google copied the New York Daily News, or vice-versa, but it appears likening Donald Trump to Hitler seems very popular among Trump's detractors at the moment.
Charlie Nash is a libertarian writer, memeologist, and child prodigy. When he is not writing, he can usually be found chilling at the Korova Milk Bar, mingling with the infamous. You can follow him on Twitter at @MrNashington.