Trump Playing Cards, an unofficial deck of 54 traditional playing cards featuring Republican presidential frontrunner and billionaire Donald Trump as leaders throughout history, has launched a crowdfunding campaign on Kickstarter.
The Kickstarter campaign is seeking $15,000 to make the deck come to life, with cards featuring an illustrated Trump dressed as the likes of George Washington, Julius Caesar, and of course himself throughout the deck.
Breitbart Tech can also exclusively reveal that our editor Milo Yiannopoulos makes a sneaky appearance in the deck as the Queen of Hearts, a position that Yiannopoulos holds proudly despite being as equally fitted to portray the jester.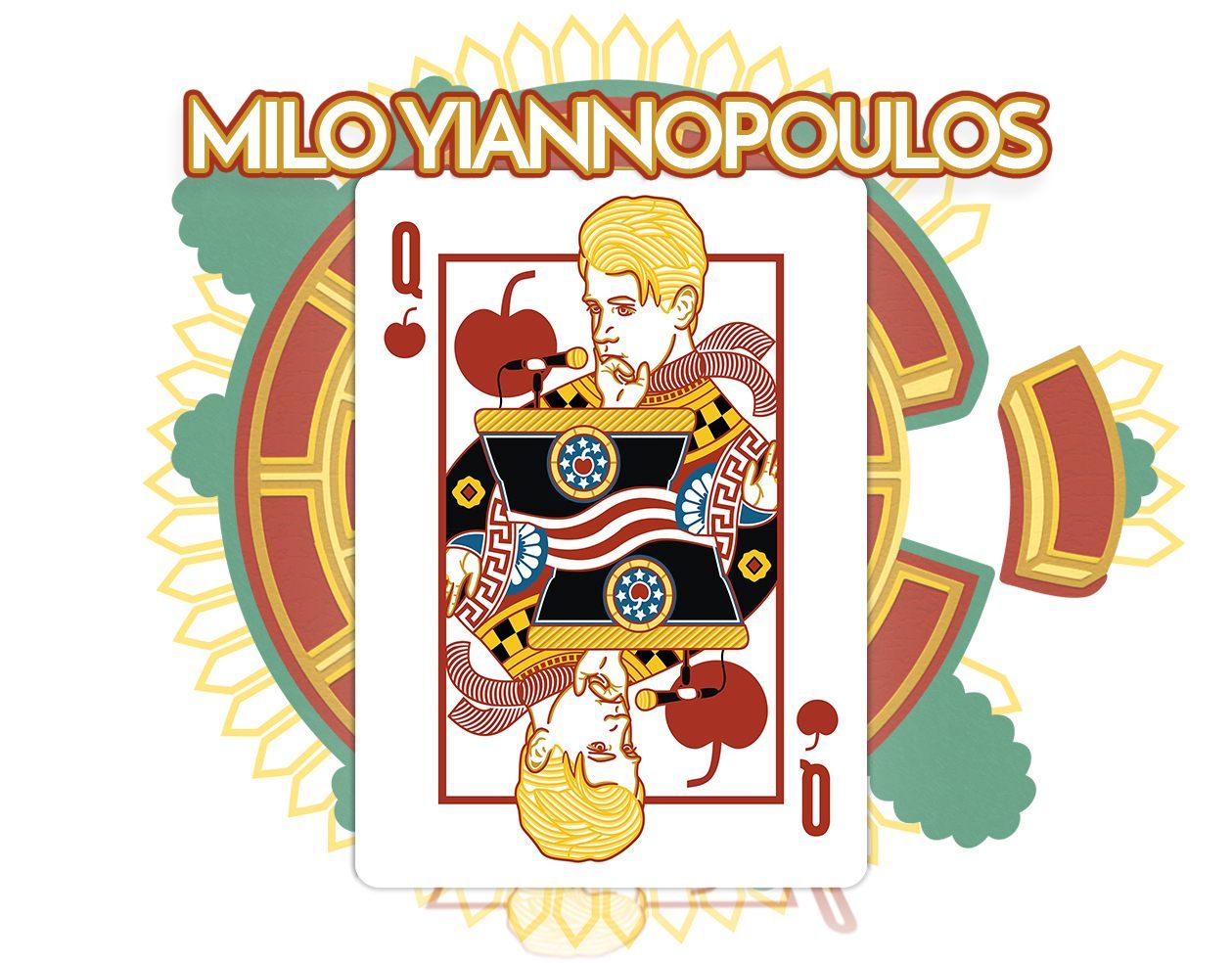 "We're making a full deck of 54 quality playing cards, portraying a certain iconic figure as various leaders of the Western world (at key points in our history) – the good and the bad. The queens and jacks will all be different people, but all of the kings are… You guessed it!" states the official campaign description.
"Following the traditionalist ideology that served as the motivation for these caricatures, our design itself captures the feeling of a traditional poker deck; distinctiveness, attention to detail, and preserving complete functionality are important to us," it continues. "The United States will be great once more as you pull out a deck of Trump Cards with your friends and family on a Saturday night (but don't stay up too late, you need to wake up for church in the morning!)."
For the price of $15 you can pre-order a deck of Trump playing cards which are set to be released in June this year, should the campaign meet its financial target of $15,000. There are also other price tiers that range from a Trump playing cards poker chip if you pledge $5 to a gift bundle that includes a collectible and gift-wrapped brick to remind you of Trump's proposed border wall for $35.
The team behind the project is based in Pittsburgh and consists of two brothers: Justin and Nick Godesky. They describe themselves as "a young design team of two born-again nationalists" working on "a unique deck of playing cards that champions Western exceptionalism and heritage."
The project has so far raised just over $600. In order for the project to see the light of day, the brothers need to accumulate the full amount of $15,000 by April 16th.
Charlie Nash is a frequent contributor to Breitbart Tech and former editor of the Squid Magazine. You can follow him on Twitter @MrNashington.