MONTERREY, Nuevo Leon — The son of a top Mexican politician who aspired to be a politico himself, had become the latest victim of cartel violence in this city. He was shot by police in a drug deal gone bad.
The shooting took place on Wednesday evening at the parking lot of an HEB in the ritzy suburb of San Pedro on the Western side of Monterrey. Preliminary information leaked to Breitbart Texas points to 23-year-old Javier Cardenas Davila and two other young men who had been riding in a dark Range Rover SUV who had arrived at the area for a drug transaction.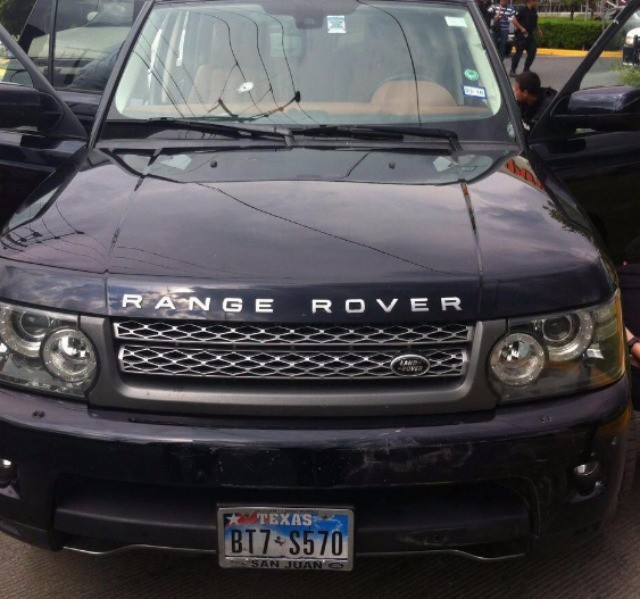 Javier Cardenas is the son of Mexican Congressman Gustavo Cardenas from Tamaulipas. The elder Cardenas most recently tried running for governor of Tamaulipas but was unsuccessful in his bid; he finished as a distant third place in the election.
The younger Cardenas and his friends had pulled in to the HEB where they met with two other men who arrived in a small Mini Cooper. The men are described by law enforcement as the prospective buyers of the drugs in the failed transaction.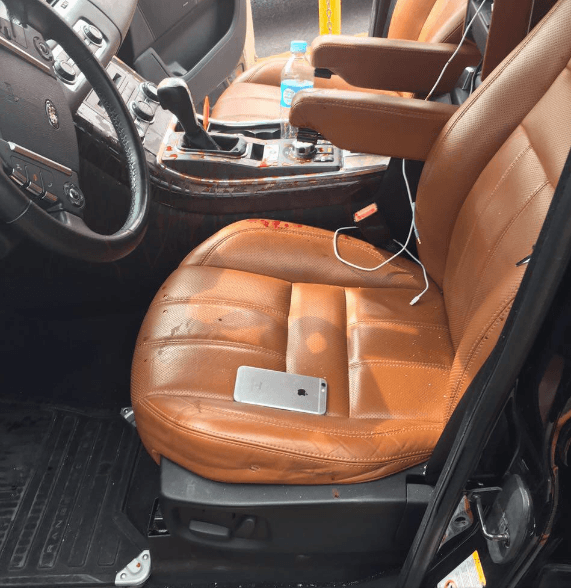 Authorities from San Pedro had been in the area and moved to question the individuals claiming they had been acting suspicious, information provided to Breitbart Texas by the San Pedro government revealed.  The men in the vehicle tried to flee the area and in the process tried to run over one of the police officers. The law enforcement official fired at the oncoming vehicle in an effort to save his life and struck Cardenas in the arm and hand.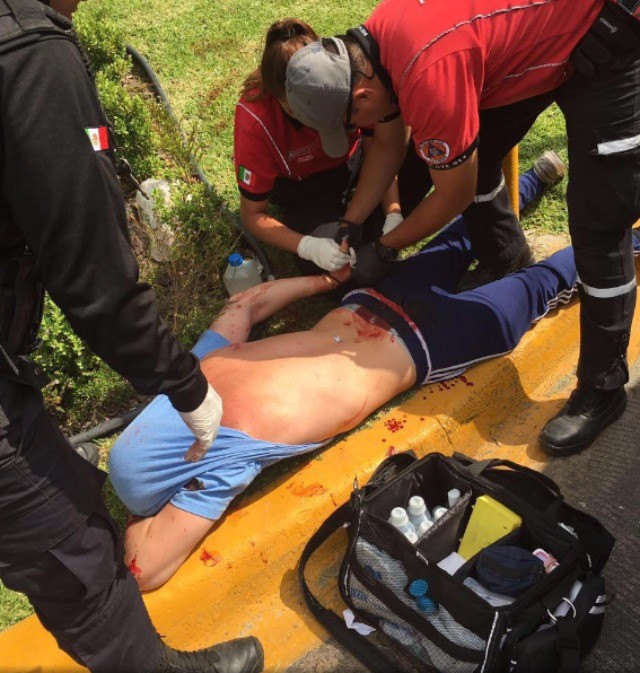 Cardenas was taken to a local hospital where his father and relatives arrived to care for him and even published a photograph on social media. The SUV used by Cardenas during the failed drug transaction had Texas license plates. Breitbart Texas was able to confirm that the vehicle had been purchased in San Juan, Texas by the Cardenas family.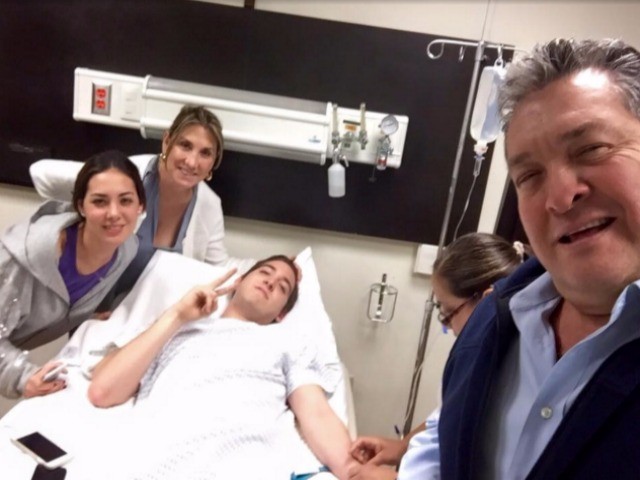 Cardenas and the four other men are under investigation in connection with the failed drug transaction. It remains unclear if charges will actually be filed against the politician's son. 
Editor's Note: Breitbart Texas traveled to the Mexican States of Tamaulipas, Nuevo Leon and Coahuila to recruit citizen journalists willing to risk their lives and expose the cartels silencing their communities.  The writers would face certain death at the hands of the various cartels that operate in those areas including the Gulf Cartel and Los Zetas if a pseudonym were not used. Breitbart Texas' Cartel Chronicles are published in both English and in their original Spanish. This article was written by "M.A. Navarro" from Ciudad Victoria and "Tony Aranda" from Monterrey, Nuevo Leon