Under a huge headline screaming "Horror at Home," Huffington Post obfuscated the massacre of four American Marines by a Muslim by writing, "Motive Mystery."
The subheading read, "Lone Gunman Murders 4 Marines In Hail Of Bullets … 'Endless Shots, One After The Other—Just Unloading' … Chattanooga Devastated … 'A Nightmare For The City' … Motive Mystery—Suspect Not On Feds Radar … Eerie Yearbook Quote …"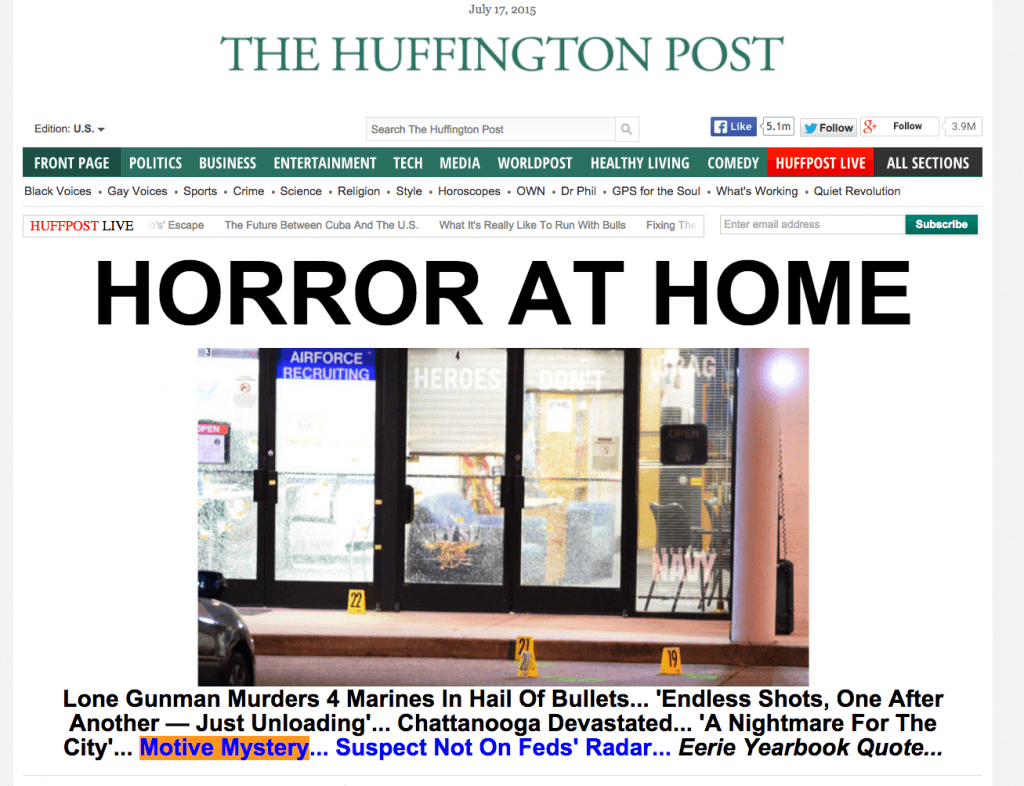 Huffpo has been assiduous in its promoting the idea of Islamophobia; see here, here, here, here, and here, just for starters.
HuffPo, to its delight, made sure to quote an FBI official stating that no motive had yet been discerned for the murderous assault in Tennessee, and better yet, that no apparent ties to international terrorism had been found. HuffPo reported:
"We have no idea what his motivation was," an FBI official said late Thursday night. Abdulazeez had no known ties to an international terrorism, the official said.