Two big, bearded backyard brawlers with silly names and serious fists headline a televised Bellator battle tonight. Kimbo Slice and Dada 5000 tip the scales at nearly 500-pounds collectively and figure to tip the ratings toward Spike TV on Friday evening.
A strange press conference anticipated the strange bout. Apart from high-decibel, barely-decipherable back-and-forth, the pair engaged in a debate of sorts over who sported the larger pair of testicles between his legs. Thankfully, we merely find out Friday night in Houston who wields the more potent punches.
The verbose Slice appeared a different man from his stoic, almost quiet re-emergence on the mixed-martial arts (MMA) scene last year. "It's not one and done for me," the 5-2 fighter told Breitbart Sports in response to a question about whether his 2015 bout with Ken Shamrock represented a one-off comeback. "I'm here, man. I'm here to fight anybody in the heavyweight division. I'm not here to make friends. I'm not here to shake anybody's hands. I'm here to thump."
He beat Shamrock, and true to his word, he returns to "thump" against Dada 5000.
The unusual pairing comes across as not the strangest thing about Bellator's latest "tent-pole event." The match overshadowing a main event that reunites two legends does.
Ken Shamrock, one of MMA's first transcendent stars, looks to rewrite history with a win over Royce Gracie, the sport's founding father, in their third fight. Gracie quickly submitted the World's Most Dangerous Man in their first bout in 1993 at UFC 1. But less than three years later, Shamrock battled the Brazilian to a draw—the first time he left the cage without a "W"—and pushed him into semi-retirement at UFC 5. More than two decades later, at a combined age of 101, the grand-old men of MMA attempt to recapture past glory.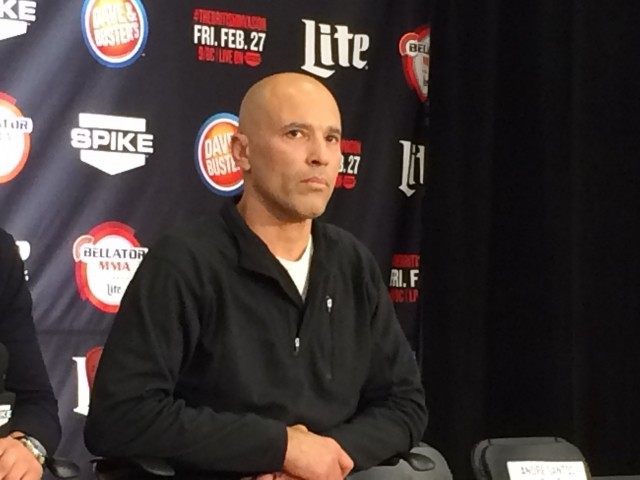 When Breitbart Sports caught up to both men last year, Gracie, an advocate of clean living, looked like the youngest 48-year-old man on the planet. Save for his shaved head, he appeared no different than he did in his fighting days with a taut body and unweathered face. Shamrock, a veteran of nearly fifty fights and countless staged but toll-taking bouts in professional wrestling, spoke of the wear-and-tear on his body.
"After that fight, I had injuries," Shamrock explained to Breitbart Sports regarding his grueling split-decision loss to Don Frye. "I tore my knee. I had problems going even with the Tito [Ortiz] fight, all three of the Tito fights. I had surgeries to try to correct some of those injuries. I didn't give myself time to rest and heal up because I was in the middle of trying to help build the UFC so it wouldn't go under."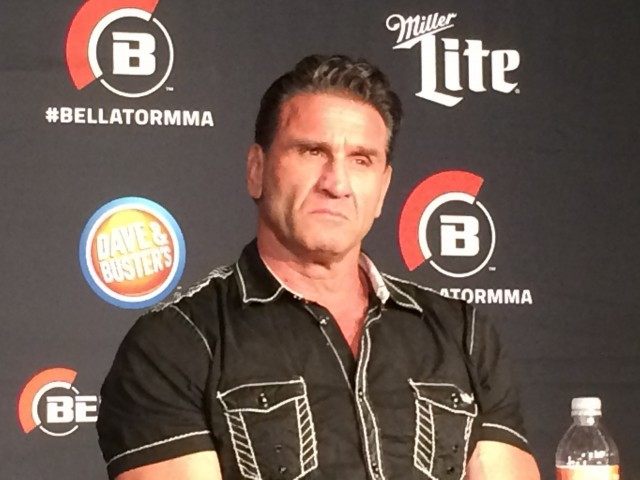 If Shamrock and Gracie exhibit respect for each other's accomplishments, Dada 5000 and Kimbo Slice each seethe with contempt for the opposition. Slice sees his adversary as an impersonator who stole his act. Dada 5000 believes that Slice and his backyard promoters suppressed his videos for fear of the footage making him a bigger YouTube star than the Bahamian-born brawler. They each promise to knock the other out. One man certainly will do just that. And that will make MMA fans watch, even if they won't admit it.
It may be more Barnum & Bailey than Ali-Frazier. But a crowd always shows up for the circus.