The Big 12 sent a cease and desist letter to ESPN demanding that it stop using images of Baylor and TCU football players in an advertisement selling the new Star Wars movie, a report says.
As CBS Sports reported, "Before the Baylor-TCU game on Nov. 27, ESPN aired a Star Wars-themed introduction that featured clips from the upcoming movie spliced with highlights of Baylor and TCU football players in action."
The commercial also featured information about when the film was opening and urged viewers to buy tickets for the premiere. Disney, which owns ESPN, distributes Star Wars: The Force Awakens and owns Lucasfilm, one of the production companies behind the long-awaited sequel.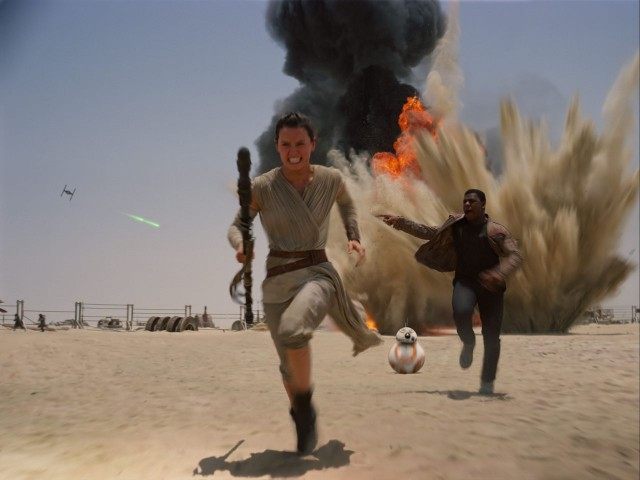 Big 12 commissioner Bob Bowlsby insisted that his organization was "very unhappy" with the use of its players to sell the upcoming space epic and noted that the Big 12 was not contacted by ESPN or Star Wars producers to ask if they could use images of the players to sell the film.
Additionally, both schools said they were unaware of the ad and were not contacted about it before it aired.
NCAA rules prohibit players from benefiting off the use of their likenesses and names for advertising while playing college sports. College athletes are also not allowed make endorsements of products or services.
For its part, ESPN released a statement saying, "After the Big 12 brought this to our attention, we worked closely with them to resolve the situation."
NCAA spokeswoman Stacey Osburn also noted that the issue has been resolved.
Follow Warner Todd Huston on Twitter @warnerthuston or email the author at igcolonel@hotmail.com