Photo below is a screen shot of the Google News page when you search for Michael Dunn. As you can see, next to the top story is a photo of George Zimmerman, who has as little to do with the Dunn case as I do.
It is just a pathetic chance for the craven media to "Jerk Store" a trial they tried to win –going so far as to fabricate evidence against Zimmerman — and did not.
All those Narratives, all that puffed up sanctimony and self-importance, all those talking points that went unused, can now be used. The pathetic media can also pretend that Dunn's guilty verdict somehow proves they were right about Zimmerman all along.
—
—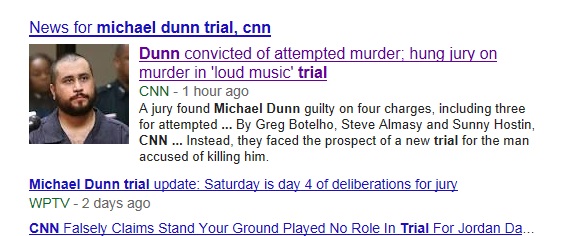 —