HOUSTON, Texas – University of Houston Political Science Professor Cyrus Ali Contractor apologized to his students for the inappropriate email message he emailed Wednesday night. The professor apologized for the message which contained a fake "1st draft of Sen. Cotton's Letter" which some students found to be in poor taste.
Following Breitbart Texas' publication of Prof. Contractor's email, University of Houston's executive director of media relations, Richard Bonnin, forwarded a statement he had received from the professor. In the statement, the professor admitted the email contained an "ill-conceived attempt at humor."  It appears to be his second attempt at an apology as his message to Bonnin reads "The following message is revised to be more appropriate for the University's use in a statement."
Contractor's revised apology message now reads:
The evening of Wednesday March 11, 2015, I sent an email to the students enrolled in POLS 3326 Politics of the Middle East and North Africa which included an attachment depicting a fictitious "1st draft of Sen. Cotton's Letter." As my students know, I like to keep things light and jovial in class. That being said, the attachment was an ill-conceived attempt at humor regarding the biggest news item of the day. I sincerely apologize for its offensive nature.

All the best,

Cyrus Ali Contractor
Department of Political Science
The University of Houston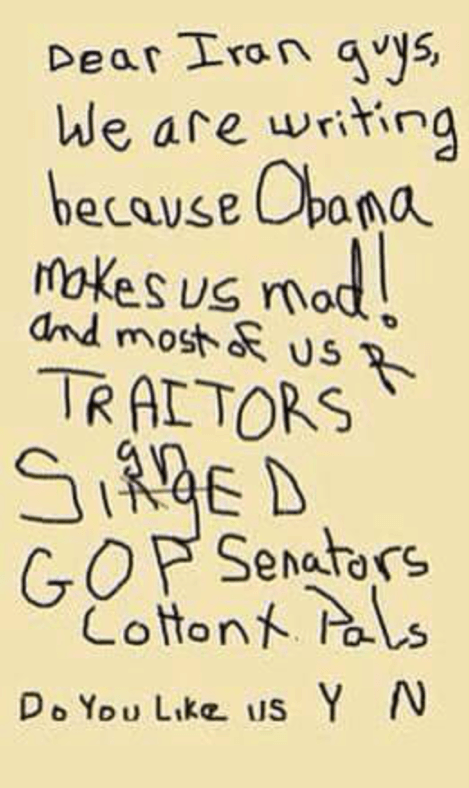 The student who brought this letter to the attention of Breitbart Texas said the professor is normally very balanced in his presentations to the class. The student said this is in sharp contrast to some of the other professors in the political sciences department. The student felt this particular message from the professor was "over the top" and that is why the email was reported. "He normally comes across as non-partisan and as not having an agenda," the student told Breitbart Texas in a phone interview.
Bob Price is a senior political news contributor for Breitbart Texas and a member of the original Breitbart Texas team. Follow him on Twitter @BobPriceBBTX and on Facebook.