If you look at Big Picture that the media would like you to see about the Charleston Massacre, it's just another chapter in the endless liberal narrative.
The media circus is in full force in Charleston: the street is quite literally clogged with anchors from local news and every TV network. Crews try to escape the 90 degree weather in temporary tents and news trucks fill the parking lot next to the Mother Emanuel AME Church.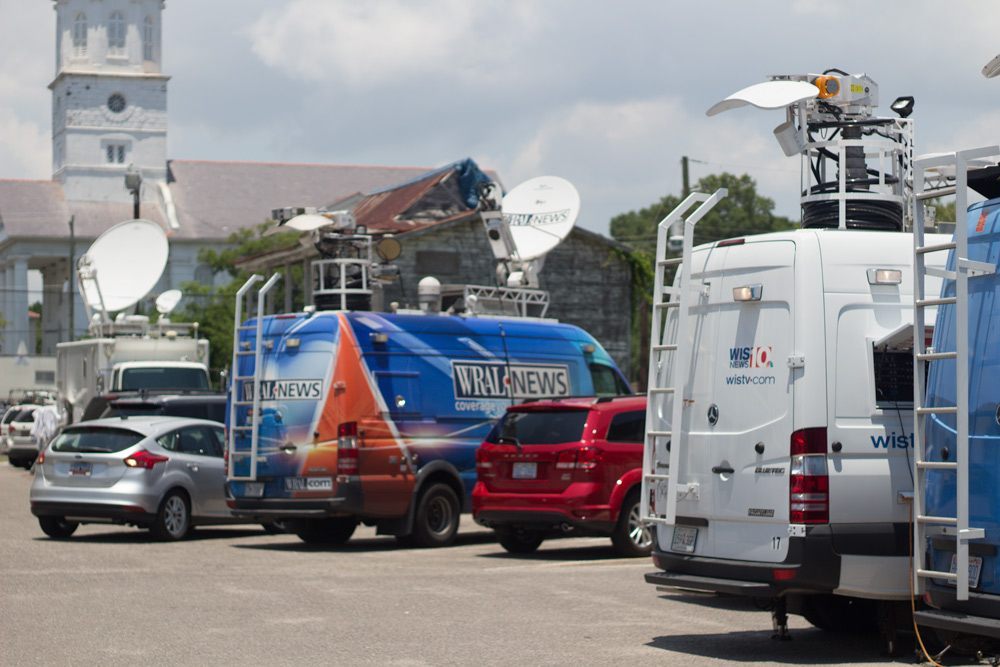 The media's messaging is completely predictable because it echoes the Obama administration talking points about American's racist history, and guns, and racism, and banning guns while blaming Republicans for everything.
If the administration and its media lapdogs could figure out a way to work climate change in, they would.
In that Big Picture, the huge memorial of flowers and ribbons in front of Mother Emanuel AME Church becomes merely a colorful backdrop; a useful bit of blurry eyewash for news readers to stand in front of and regurgitate the narrative.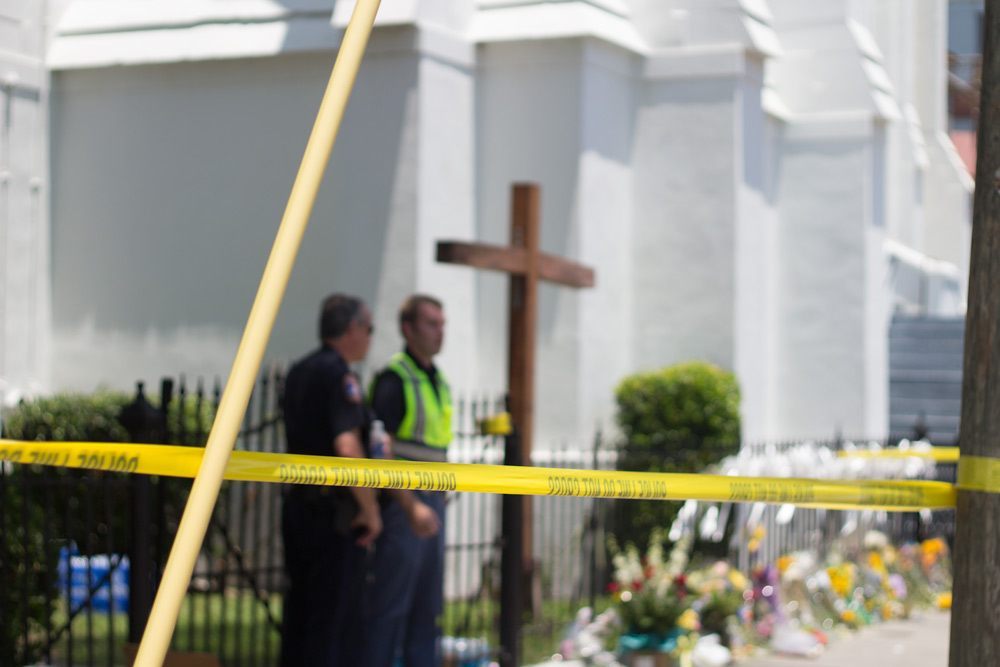 But get a little closer to this living monument to the nine murdered victims and new details come into focus…and they don't fit the narrative.
I shot these photos to show you the crucial information that is getting lost in the media shuffle.
This is the real memorial.
It's sure the ultimate failure of those who want a race war and to see our country transformed into something unrecognizable. It's a rejection of those who hate America, who hate religion, and who hate the idea of a color blind and prosperous nation.
The minutia of the memorial reveals something the media doesn't want to know: our people's basic conservative values. Faith. Patriotism. Resilience. Respect. Unity.
See for yourself…
Breitbart Texas photos by Lee Stranahan.