EDINBURG, Texas — With full police honors, members of various law enforcement agencies gathered to pay their respects to Officer Rex, a tactical canine officer from the San Juan Police Department that recently passed away.
"Officer Kilo Rex is 10-42 … Good Boy Rex" the radio call went out signaling the police dogs end of duty. During the solemn ceremony, San Juan Police Chief Juan Gonzalez spoke about Rex joining the police force in 2013.
The Belgian Malinois initially was part of the patrol unit but then, after specialized training, became part of the tactical unit in 2014 where the dog served in 32 high risk operations. Known as the Law Enforcement Emergency Regional Response Team, the tactical unit that Rex belonged to is made up of various small police departments that rallied their police resources into one SWAT team. This gave the small communities access to top-of-the-line training and equipment.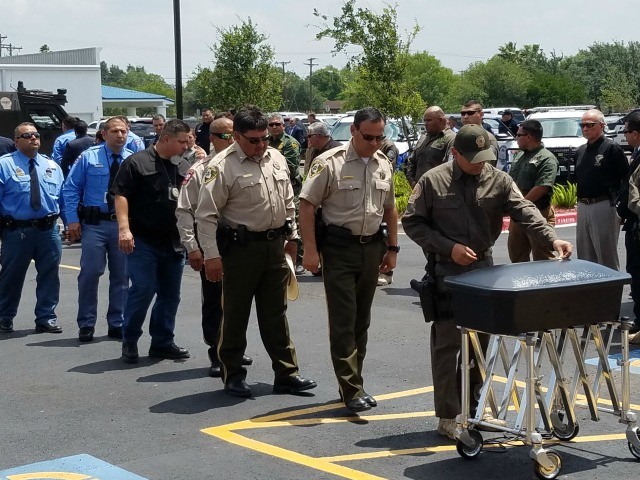 "He enjoyed riding in the armored vehicle on his way to operations," Gonzalez said. "He was always ready to jump into action to protect the officers in his team and get the job done … Good boy Rex."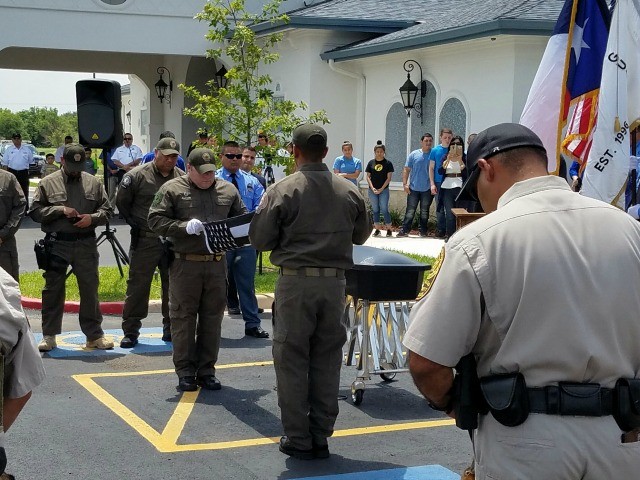 During the ceremony, a police honor guard folded and presented a black and white flag with a thin blue line across the center to Gonzalez as Taps played in the background. The ceremony also included the playing of Amazing Grace on the bag pipes and a 21 gun salute.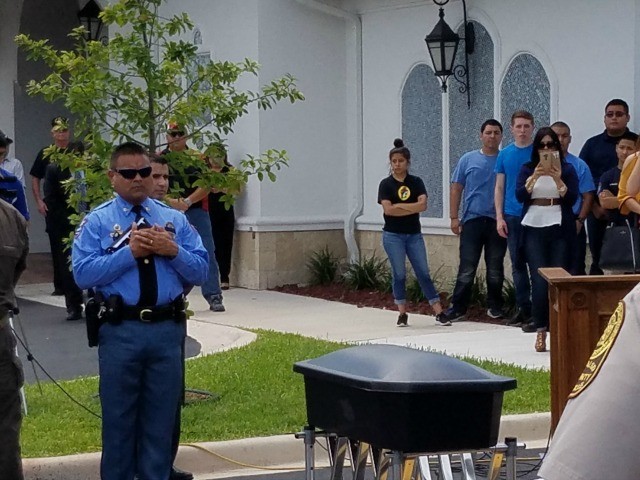 Rex died on June 2 from heat related complications after what some police departments are calling an unfortunate accident. The police dog was left behind in a vehicle. Rex's death remains the subject of an ongoing investigation.
Juan Luis Cerrillo, the police officer assigned to care for K-9 was charged by McAllen Police with animal cruelty charges, since Rex's death took place in their jurisdiction. The officer's attorney Rey Merino issued a statement revealing that the case was an accident.
"Rex's death was an accident and not a crime. While we understand that the McAllen Police Department considers this incident a reckless act rising to the level of animal cruelty, we strongly disagree. To be clear, Rex's death was the result of a purely unfortunate accident."
The circumstances surrounding Rex's death are not that uncommon. La Salle County Sheriff's K-9 Ledger died on May 29 of heat related complications inside of a patrol car outside of the county courthouse. The police vehicle ran out of fuel while the officer was inside of the courthouse on assigned tasks. In a statement released on Monday, authorities in that county found the deputy was not at fault and that no foul play was found on Ledger's death.
Ildefonso Ortiz is an award winning journalist with Breitbart Texas you can follow him on Twitter and on Facebook.