McALLEN, Texas — A Mexican drug smuggler managed to elude capture by plunging his SUV into the waters of the Rio Grande as he was fleeing from law enforcement. Cartel smugglers were not able to save the large drug load that was seized by authorities.
The chase took place Wednesday when agents near Rio Grande City, Texas, received a tip about a vehicle loaded with drugs, information provided to Breitbart Texas by U.S. Border Patrol revealed. Authorities began to search the area and spotted an Jeep Liberty matching the description of the vehicle they had been tipped off to. 
When he saw the agents, the driver of the SUV turned around and drove back straight into the waters of the Rio Grande. Once in the water, the man and other cartel smugglers swam into Mexico before authorities could stop them. The cartel members were not able to save approximately 1,300 pounds of marijuana from the vehicle. Authorities called on the Mission Fire Department to help fish out the SUV and recover the drug bundles. According to Border Patrol officials, the drugs are valued at more than $1 million.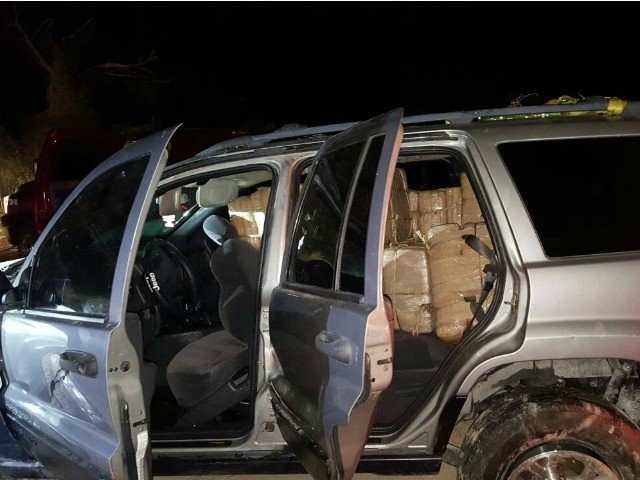 As Breitbart Texas has reported in the past, the practice of driving cars into the waters of the Rio Grande is referred to as "Splashdown". The move calls for fleeing smugglers to coordinate with Mexican cartel members who prepare to rescue as many drug bundles as possible once the vehicle hits the water.
Ildefonso Ortiz is an award winning journalist with Breitbart Texas. He co-founded the Cartel Chronicles project and you can follow him on Twitter and on Facebook.