McALLEN, Texas — The Associated Press continues to push discredited claims of a safe border and half-truths about the existing fence in its latest attempt to discredit the building of a wall.
In the latest border piece by the Associated Press, writer Frank Bajak visited the Rio Grande Valley to speak with a farmer and some activists in an effort to discredit the notion of a border wall with Mexico. According to Bajak's report, currently there are 652 miles of "border barrier" with the majority of those built in Arizona and 110 of those having been built in Texas. What Bajak left out of his report is the fact that in most of those "border barriers" are in fact "Normandy" barriers or simple markers.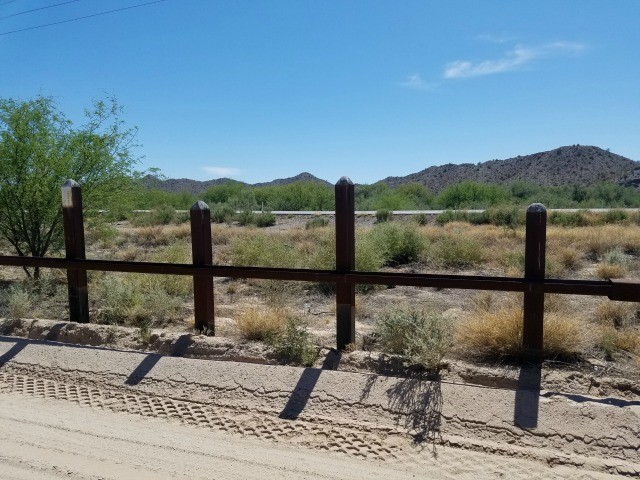 As part of the ongoing investigation into border security issues, Breitbart Texas has traveled the length of the U.S./ Mexico border documenting the actual and lacking barriers that cartel smugglers face.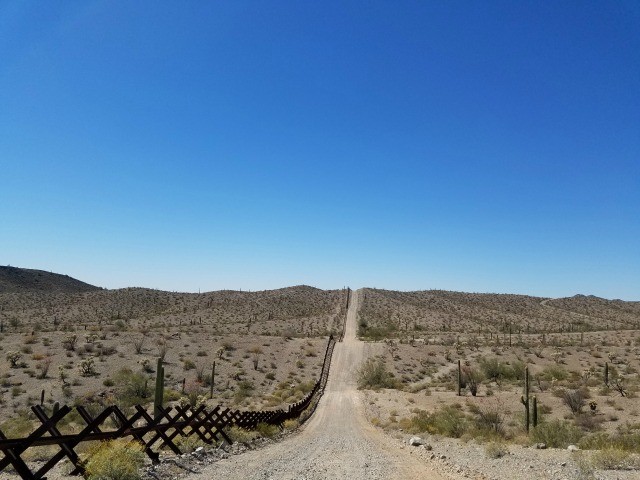 In the article, the AP failed to mention the non-stop cartel activity near Los Ebanos, where the author datelined his story. The area is considered by law enforcement to be a prime smuggling corridor resulting in regular, high speed chases as cartel smugglers try to avoid arrest. Breitbart Texas has reported on various high speed chases where human smugglers have caused fatal crashes in their attempts to avoid capture.
As reported by Breitbart Texas in March, a suspected car thief trying to escape into Mexico rammed various police cars near Los Ebanos, forcing law enforcement to fire at him. The individual was eventually arrested and charged with aggravated assault on a peace officer.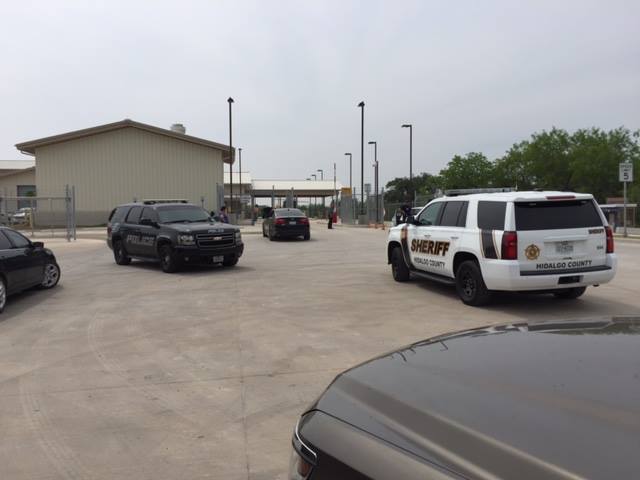 Approximately five miles from Los Ebanos in the border city of La Joya, Texas cops and a Gulf Cartel-linked murder suspect exchanged gunfire for more than three hours. The gunman died while two other officers sustained various injuries.
As part of his report, Bajak quoted various activists who touted that the border region is safe and claim the area "is not a war zone." Those claims have been made by various politicians in the past who quote the FBI's Uniform Crime Report, an outdated measuring tool that measures only some crimes while ignoring crimes particular to the border area such as drug trafficking, human trafficking, kidnapping and extortion. As reported by Breitbart Texas, the UCR does not differentiate between a common robbery or a home invasion where cartel gunmen storm a house, a practice commonly seen in border cities.
As part of his report, Bajak quoted J.D. Salinas, the chairman of the Texas Border Coalition and a former Hidalgo County Commissioner who served in the area from 2007 to 2009. Salinas claims that the wall does not make sense politically but it is popular in cities north of the border. 
Bajak failed to mention that according to Mexico's Proceso Magazine, J.D. Salinas' previous bids for county judge were funded heavily by a Mexican businessman currently facing money laundering charges in connection with cartel-linked Mexican politicians. Breitbart Texas has reported on the arrest of Luis "El Umpire" or "El Dragon" Castillo Cervantes, a Mexican businessman who remains in federal custody on money laundering charges after his arrest in this border city.
Ildefonso Ortiz is an award winning journalist with Breitbart Texas. He co-founded the Cartel Chronicles project and you can follow him on Twitter and on Facebook.