A Florida sheriff's deputy was killed while assisting Border Patrol agents chasing a suspected illegal alien. The deputy was struck by an SUV while running across the road.
"It deeply saddens the Nassau County Sheriff's Office to report the passing of Deputy Eric Oliver in the line of duty. Deputy Oliver was assisting the United States Border Patrol when a suspect fled on foot," the department posted on its Facebook page. "Deputy Oliver gave chase across State Road 200, when he was struck by a passing motorist."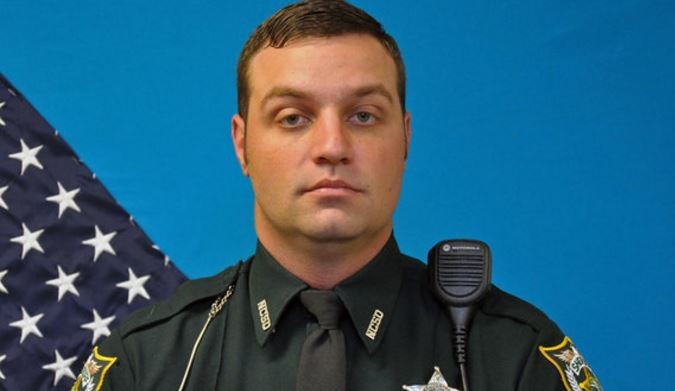 Deputy Oliver was working with a fellow Nassau County deputy and a U.S. Border Patrol agent as they approached a suspicious pickup truck with six people loaded inside, News4Jax reported. The agent identified at least three of the vehicle's occupants as illegal immigrants. The report did not disclose the nationality of the three illegal aliens.
As those people were being arrested, another person later identified as Francisco Obbidio Portillo-Fuentes fled the scene. Deputy Oliver and another instinctively took off after the fleeing suspect. As Deputy Oliver was crossing the roadway, the driver of an SUV struck the deputy from his left side. He received fatal injuries from the accident.
"It looked like there was nothing she could do," Nassau County Sheriff Bill Leeper told the local news outlet.
"When the individual bolted, their instinct was to go after them, and they did that. It's unfortunate what happened," Leeper explained.
During the melee, the other two individuals fled in the pickup truck. They were later captured and arrested. Their identities and nationalities have not yet been disclosed.
Portillo-Fuentes was also eventually captured about 12 hours later. Breitbart Texas reached out to the Nassau County Sheriff's Office to learn if Portillo-Fuentes was also an illegal immigrant or if he was involved in any other crime, such as human smuggling. A spokesperson for the sheriff's office told Breitbart Texas that Portillo-Fuentes was in federal custody and referred us to the U.S. Border Patrol division chief for comment. No comment was immediately available from Border Patrol officials.
Deputy Oliver was recently divorced and leaves behind a 6-year-old daughter. Sheriff Leeper spoke with the little girl about her father's death.
"I told her that her daddy died doing what he loved to do, protecting our community. And he is a hero and he's looking down on her, protecting her and watching over her," Leeper told the local reporter. "And hopefully she'll take some gratification in that."
He continued, "Law enforcement is a tough job. We just want to protect our community … and tragic things happen and it's unfortunate, but that's the risk we take when we take the oath of office to serve and protect the community, and Eric died doing his job."
Deputy Oliver was the 128th law enforcement officer to die in the line of duty during 2016. He was the seventh officer to be killed after being struck by a vehicle, according to the Officer Down Memorial Page.
UPDATE
Miami Sector Division Chief Todd Bryant informed Breitbart Texas that Francisco Obbidio Portillo-Fuentes in an illegal alien from El Salvador. He confirmed that all six people in the pickup truck were illegal immigrants. He said they were not part of any human smuggling operation, but some had criminal histories and had been previously deported.
Bob Price serves as associate editor and senior political news contributor for Breitbart Texas. He is a founding member of the Breitbart Texas team. Follow him on Twitter @BobPriceBBTX.