HARLINGEN, Texas — As millions prepare to begin their holiday shopping on Black Friday, federal authorities are warning them to avoid purchasing counterfeit goods.
The items can include clothing, make-up, perfumes, electronics and others that are made without quality controls that could pose a health or fire hazard. Additionally the goods are used by criminal organizations to launder millions in illicit profits, said Angie Salazar, the Assistant Special Agent in Charge for U.S. Homeland Security Investigations during an interview with Breitbart Texas.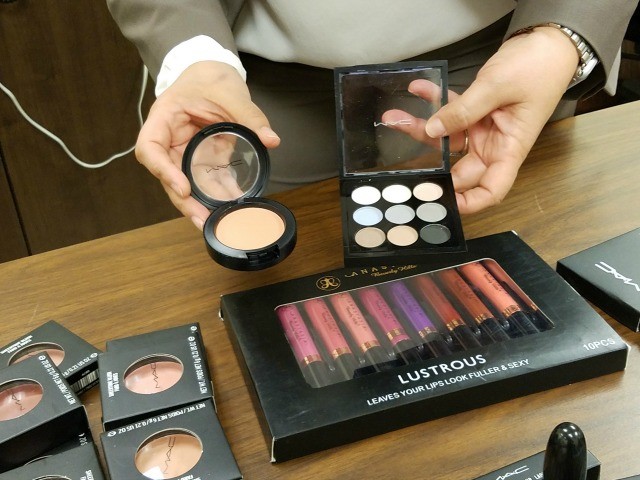 "More and more we are seeing criminal organizations worldwide using counterfeit goods to launder their money," Salazar said.
During 2015, federal authorities seized $1.3 billion in counterfeit goods as part of investigations or at ports of entry. In the case of Texas, criminal organizations such as Mexican cartels and their associates resort to purchasing counterfeit goods that they sell in local flea markets. Knock-off goods provide the cartels with an avenue to launder their illegal smuggling proceeds, Salazar said.
On days like Black Friday, the increase in shoppers can also lead to an increase in the purchase of counterfeit goods, HSI officials said.
Counterfeit goods are usually made overseas in countries that do not follow the quality standards that U.S. manufacturing companies follow. The lack of quality control leads to various products containing harmful substances or the product being dangerous, Salazar said.
In the case of makeup, HSI agents have seized name brand knock-offs that have been found to contain lead, bacteria and other substances. In the case of counterfeit clothing, some of the materials used to make counterfeit football jerseys are highly flammable.
Breitbart Texas reported on HSI agents warning about counterfeit contact lenses and Halloween makeup. Such goods in addition to helping launder funds for organized crime risk the presence of bacteria and other foreign substances can cause serious harm.
Ildefonso Ortiz is an award winning journalist with Breitbart Texas. He co-founded the Cartel Chronicles project and you can follow him on Twitter and on Facebook.