A lawyer from the Mexican border state of Nuevo León is facing multiple drug trafficking and money laundering charges in connection with the large-scale distribution of cocaine from Central America to Mexico, from there into Texas and eventually various parts of California and Illinois.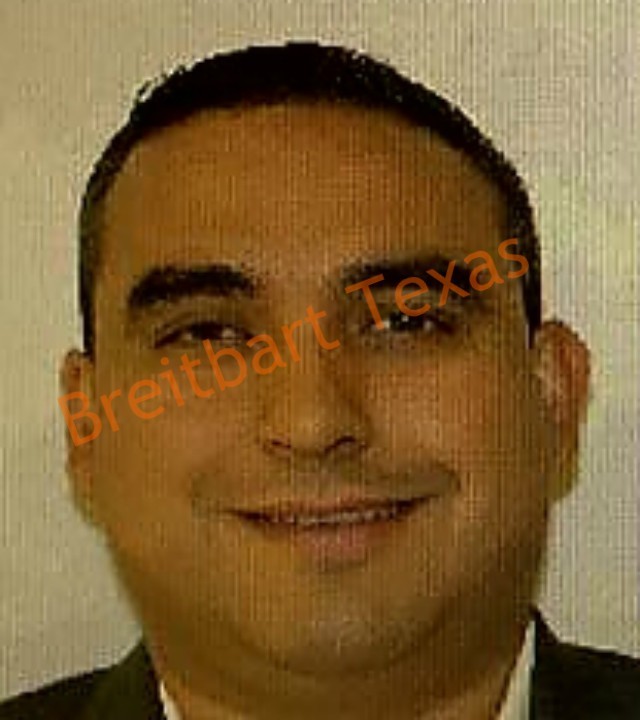 Operating out of the industrial city of Monterrey, Nuevo Leon, Jacobo Isaac "Voltaren" Rodriguez Obregon played a key role in the large-scale smuggling of cocaine shipments from Nicaragua and Costa Rica into Mexico and eventually into multiple U.S cities in Illinois, California, Texas and others, court documents obtained by Breitbart Texas claimed. U.S. authorities arrested Rodriguez in Chicago, based on a criminal indictment from California that lists dozens of alleged members of the criminal organization. Rodriguez is in the process of being sent to California to face trial.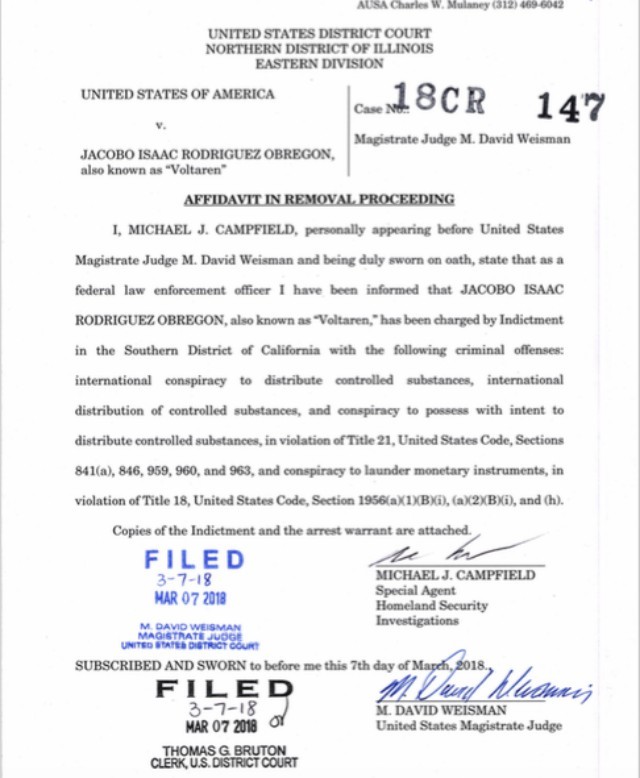 In 2007, Nuevo Leon authorities arrested Rodriguez and issued various fines after catching him driving drunk in an armored Jeep Grand Cherokee. At the time of the arrest, Rodriguez tried to flee, leading to a high-speed chase that ended when he crashed the SUV into a municipal police car in San Pedro. Also in 2007, Rodriguez was taken into custody in Monterrey when he along with another lawyer named Javier Garza Cortez and two former police officers were riding in an armored SUV that was seen fleeing from a legal office in the Cumbres neighborhood that had just been attacked by an armed commando. The SUV had license plates 784-NVA from Mexico City. Rodriguez was released soon after when one of the former police officers told authorities that he was the one armed and had tried to fight off the attack.

Authorities never revealed if the two attorneys were the targets of the attack. Rodriguez and the other attorney were partners of a law firm belonging to Manuel Ali Jezzini Martinez, the former division director for the Nuevo León Attorney General's Office turned criminal defense attorney. At the time, the group was hired to defend the late Jose Luis "El Tubi" Carrizalez Coronado and Francisco Carlos "El Capi" Esquivel Maldonado, two regional bosses for the Sinaloa Cartel captured in Monterrey. El Tubi was eventually killed by his rivals inside a prison in Nuevo Laredo. After his arrest, the late Jose Luis "El Tubi" Carrizalez ordered hits on lawyers, police officers, jail guards, and a judge in Nuevo León. It remains unclear if he may have ordered the attack on his own lawyers. 
Ildefonso Ortiz is an award-winning journalist with Breitbart Texas. He co-founded the Cartel Chronicles project with Brandon Darby and Stephen K. Bannon.  You can follow him on Twitter and on Facebook. He can be contacted at Iortiz@breitbart.com.
Brandon Darby is managing director and editor-in-chief of Breitbart Texas. He co-founded the Cartel Chronicles project with Ildefonso Ortiz and Stephen K. Bannon. Follow him on Twitter and Facebook. He can be contacted at bdarby@breitbart.com.
Tony Aranda from the Cartel Chronicles project contrivuted to this report.