Gunmen in the central Mexican state of Guanajuato killed a freelance photographer in what is considered the 12th murder of a journalist in 2018. Despite constant claims by Mexican government officials about improvements in law enforcement and protection measures for media, the death toll continues to climb.
This week, authorities found the body of 47-year-old Rodolfo Garcia Gonzalez next to his motorcycle. He was shot several times with a handgun, information published by Semanario Dia 7, revealed.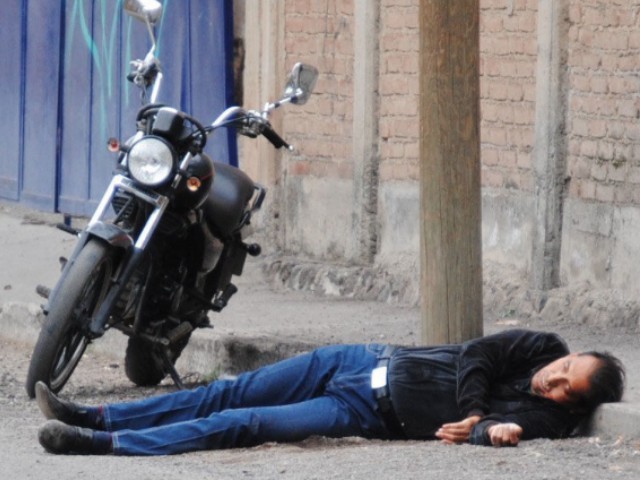 The publication made claims based on information provided by state authorities that the murder does not appear tied to organized crime, but a "personal matter." The news outlet is on record stating Garcia Gonzalez did not work for them. However, social media accounts are posting a press pass which purportedly identifies Garcia Gonzalez as a member of Semanario Dia 7.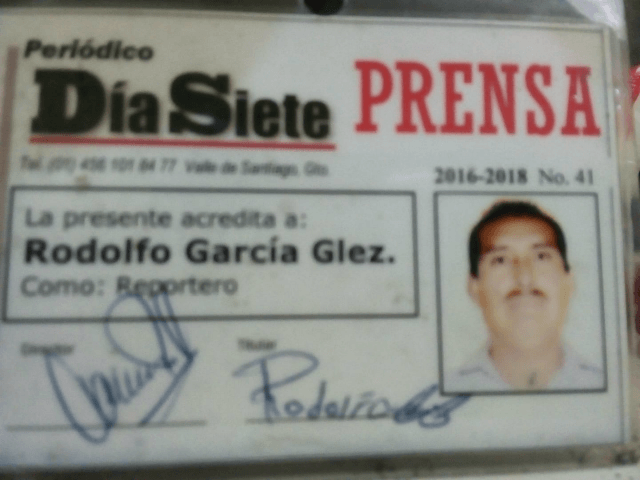 Mexico continues to see a sharp climb in murders of journalists and media workers where the large majority of cases remain unsolved. Since January, 12 reporters and support staff were gunned down or butchered with complete impunity.
As Breitbart Texas reported, the Mexican state of Guanajuato is seeing a dramatic spike in violence in recent months as members of the fierce Cartel Jalisco Nueva Generacion (CJNG) began making a push into the region to take control over the theft of fuel that is then sold onto the black market. The push by the cartel has largely manifested in the murders of police officers and fuel thieves known as "huachicoleros."
According to Mexico's El Financiero, the Guanajuato government suppressed close to 900 murders from their official statistics and labeled them accidents. In their article, the publication revealed that between the states of Mexico and Guanajuato, officials hid more than 1,500 murders in 2017. 
Ildefonso Ortiz is an award-winning journalist with Breitbart Texas. He co-founded the Cartel Chronicles project with Brandon Darby and Stephen K. Bannon.  You can follow him on Twitter and on Facebook. He can be contacted at Iortiz@breitbart.com.
Brandon Darby is managing director and editor-in-chief of Breitbart Texas. He co-founded the Cartel Chronicles project with Ildefonso Ortiz and Stephen K. Bannon. Follow him on Twitter and Facebook. He can be contacted at bdarby@breitbart.com.