MONTERREY, Nuevo Leon — The recent arrest of three former Mexican cops and a local drug dealer helped reveal how independent smugglers are able to operate and move drugs into Texas via Tamaulipas and Nuevo Leon.
The information comes after investigators questioned three former police officers arrested several weeks ago with a drug dealer on weapons charges. Law enforcement sources revealed to Breitbart Texas that the men stated they worked for an independent dealer based out of Chihuahua, a region where it is more difficult to operate.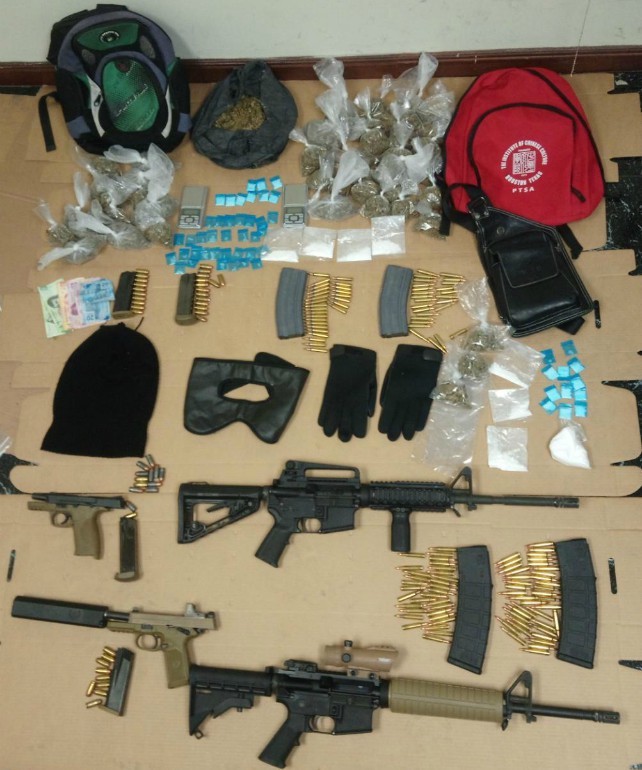 Since the case remains under investigation, the law enforcement sources did not reveal the name of the Chihuahua-based drug lord. However, the working theory is that the man moves large quantities of drugs through the Tamaulipas border into Texas. It remains unclear if the independent criminal organization pays a "piso" or a tax to factions of Los Zetas or the Gulf Cartel–the two main organizations who run Tamaulipas.
The arrest that started the investigation took place in June along the highway that connects Monterrey with the border city of Nuevo Laredo, Tamaulipas. Detectives with the Nuevo Leon State Investigations Agency (AEI) carried out a traffic stop on a Chevrolet Malibu with license plates STN-4241 and caught four men inside with weapons.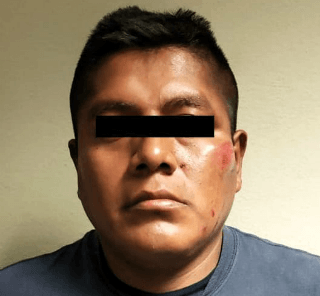 A law enforcement source revealed to Breitbart Texas that one of the men, identified only as 40-year-old "Eber," was a police officer in the town of Cienega Flores for nine years after serving in the Mexican Army. Authorities caught him with an M-4 rifle.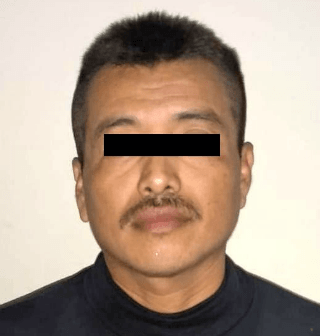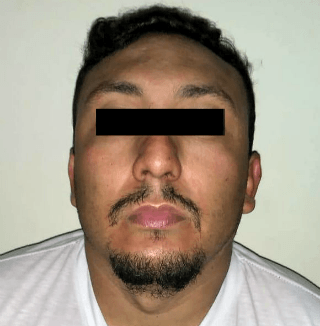 The two other former police officers were carrying .45 caliber pistols. They were identified as "Israel" and "Arnoldo" and worked in the city of San Nicolas. Israel left the force in December 2017, while Arnoldo did the same in June 2018. According to law enforcement sources, Arnoldo's pistol also featured a suppressor.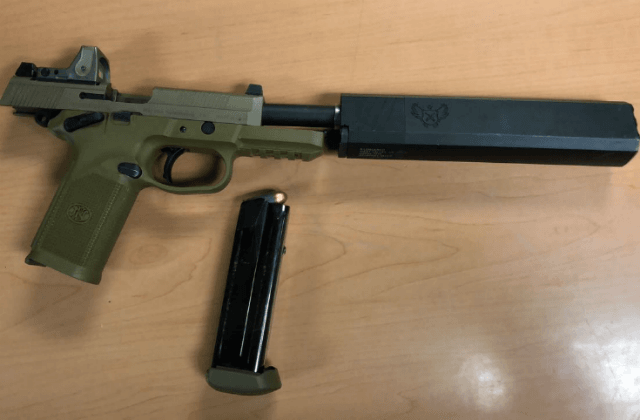 The three former cops and an unidentified accomplice remain jailed in the Apodaca Prison while forensic investigators work to determine if the firearms seized at the time of their arrests were used in other crimes.
Editor's Note: Breitbart Texas traveled to the Mexican States of Tamaulipas, Coahuila, and Nuevo León to recruit citizen journalists willing to risk their lives and expose the cartels silencing their communities.  The writers would face certain death at the hands of the various cartels that operate in those areas including the Gulf Cartel and Los Zetas if a pseudonym were not used. Breitbart Texas' Cartel Chronicles are published in both English and in their original Spanish. This article was written by Tony Aranda from Nuevo León.