SAN FERNANDO, Tamaulipas — Mexican military forces seized a belt-fed machine gun, numerous rifles, grenades, and an SUV that cartel gunmen left behind while fleeing from this city's downtown area.
The seizure took place this week in San Fernando after neighbors reported seeing several gunmen around the downtown area. San Fernando is a farming community 80 miles south of the border with Texas that has been a historical stronghold for drug cartels. The region has numerous dirt roads that give cartel members access to the border while avoiding highways.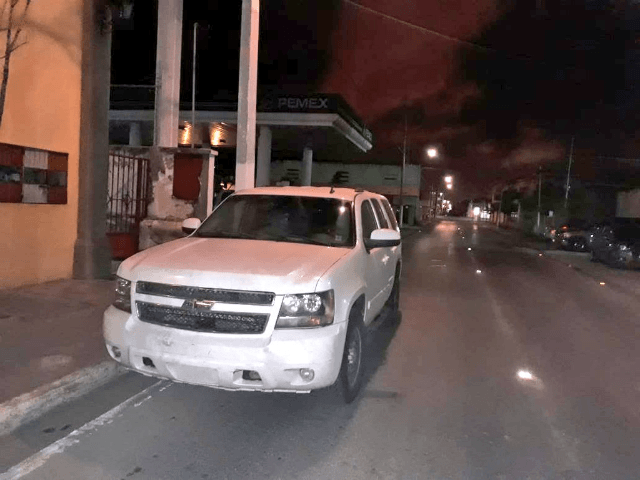 The Mexican military received a tip that several gunmen had been seen exiting vehicles and entering a downtown house. When the military responded to the scene, the gunmen ran away leaving behind a white SUV with weapons and grenades inside. According to information provided to Breitbart Texas by the Mexican military, a search of the house revealed a belt fed machine gun with a tripod, several AK-47 type rifles, ammunition, and tactical gear.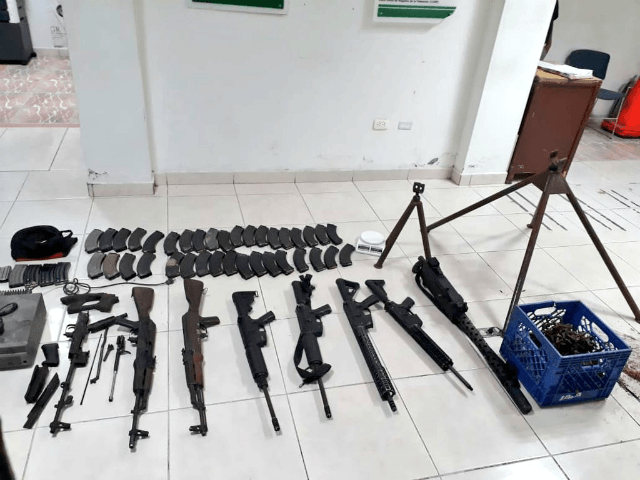 The military did not make any arrests and the weapons were turned over to federal investigators. Currently, the city of San Fernando is controlled by the Gulf Cartel, in the past, the region was controlled by Los Zetas. In 2010 Los Zetas murdered 72 Central American migrants in a ranch leaving their bodies in a farmhouse, Breitbart Texas reported. In 2011, the Mexican government discovered the remains of 193 bodies in several mass graves where Los Zetas had buried their victims — most of those victims remain unidentified.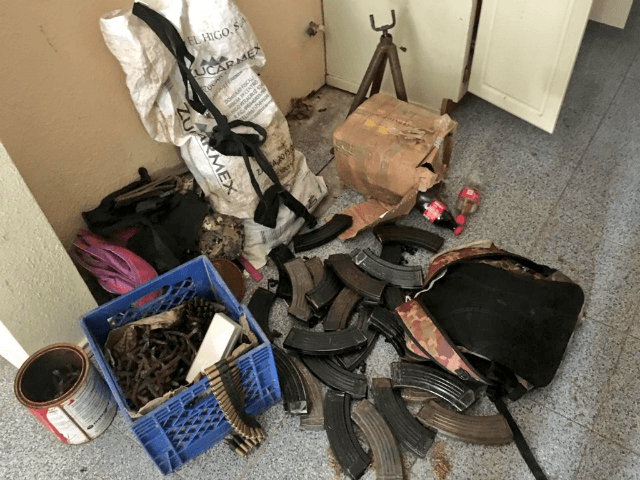 Editor's Note: Breitbart Texas traveled to the Mexican States of Tamaulipas, Coahuila, and Nuevo León to recruit citizen journalists willing to risk their lives and expose the cartels silencing their communities.  The writers would face certain death at the hands of the various cartels that operate in those areas including the Gulf Cartel and Los Zetas if a pseudonym were not used. Breitbart Texas' Cartel Chronicles are published in both English and in their original Spanish. This article was written by "J.A. Espinoza" from Tamaulipas.