HIDALGO, Texas – U.S. military forces placed barriers and concertina wire and carried out drills on the international bridge that divides this border city from Reynosa, Mexico. The efforts appear to be preparations for thousands of Central American caravan migrants who are expected to arrive at one of the various ports of entry.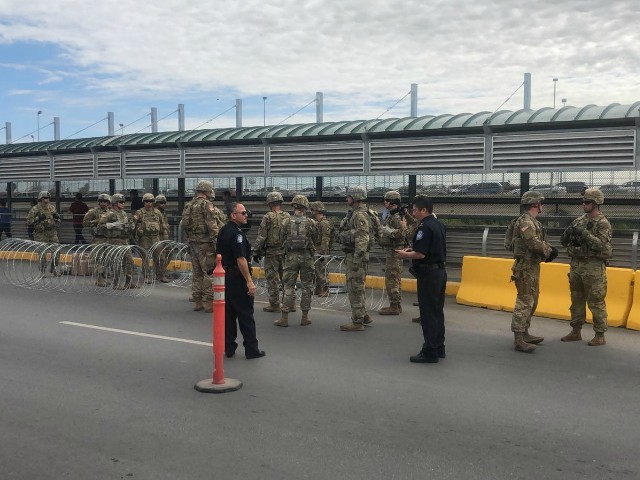 This week, military troops arrived in the Rio Grande Valley as part of the expected deployment of more than 5,000 soldiers throughout the U.S.-Mexico border in response to the migrant caravan. While official information was not readily available, dozens of soldiers in military fatigues could be seen reinforcing parts of the Hidalgo-Reynosa port of entry — one of several international bridges in the area.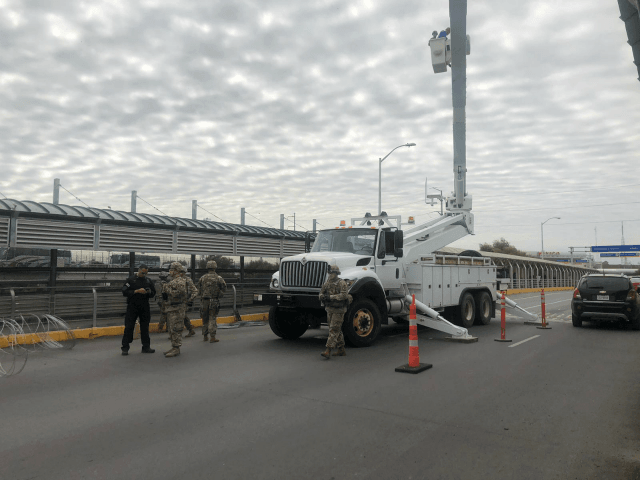 As Breitbart News reported late last month, thousands of migrants left from Honduras in the first of several caravans that have publicly claimed that their goal is the U.S border. The Mexican government started a program that would provide temporary employment, healthcare, and education to those migrants who agreed to stay in the southern part of Mexico and follow immigration law. H, leaders of the caravan publicly turned down the offer.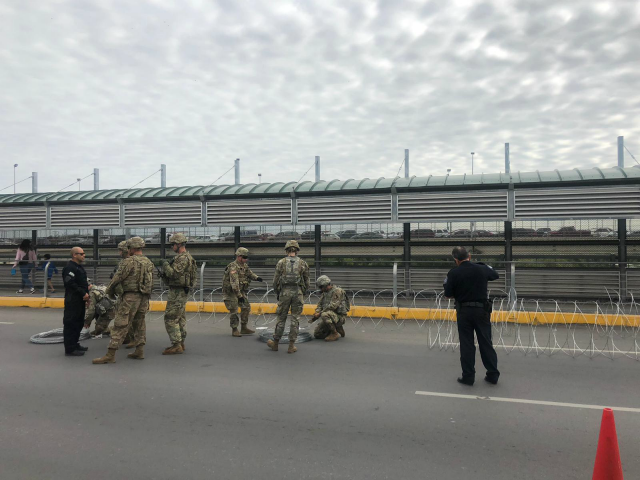 The caravans sparked controversy after some of their members took part in violent clashes with Mexican federal authorities at the border between Mexico and Guatemala. Videos of the clashes drew worldwide attention and the Mexican government publicly announced that some of the migrants had used and were preparing to use Molotov cocktails and firearms against federal police forces.
Ildefonso Ortiz is an award-winning journalist with Breitbart Texas. He co-founded the Cartel Chronicles project with Brandon Darby and Stephen K. Bannon.  You can follow him on Twitter and on Facebook. He can be contacted at Iortiz@breitbart.com. 
Brandon Darby is the managing director and editor-in-chief of Breitbart Texas. He co-founded the Cartel Chronicles project with Ildefonso Ortiz and Stephen K. Bannon. Follow him on Twitter and Facebook. He can be contacted at bdarby@breitbart.com.
Tony Aranda from the Cartel Chronicles project contributed to this report.