Shortly after Mexican President Andres Manuel Lopez Obrador (AMLO) tried to downplay the kidnapping of 19 passengers from a bus near the Texas border, a top federal official acknowledged the separate disappearance of 25 travelers in a previous case and announced an investigation. Authorities now confirm 44 bus kidnapping victims since February 21.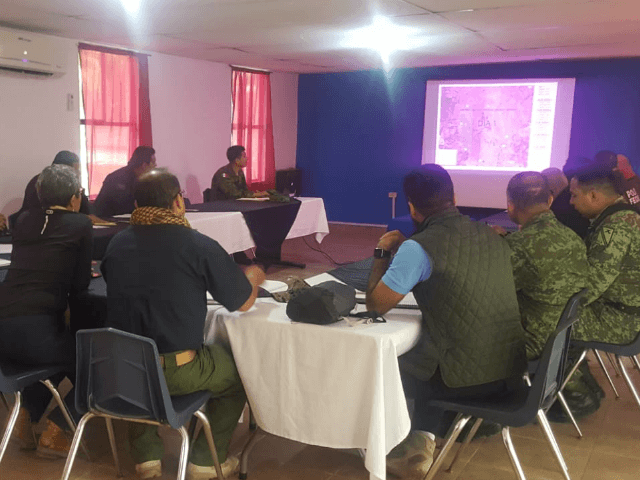 In a news conference, Alejandro Encinas, Mexico's Undersecretary for Human Rights and Migration, said a group of 25 individuals were pulled off a bus in Tamaulipas on February 21. The news was kept under wraps until this week when the more recent case came to light Mexico City. Law enforcement sources revealed to Breitbart News that the 25-person kidnapping took place near Ciudad Mier, Tamaulipas, just south of Starr County, Texas.
"They were retained by organized crime," Encinas said. "Intercepted along the way."
As Breitbart News reported last week, four SUVs with cartel gunmen hijacked a passenger bus traveling to Reynosa. The gunmen kidnapped 19 who authorities believe were migrants bound for Texas. The confirmation by Encinas came one day after AMLO tried to minimize the incident, saying it was a common way used by migrants to create a cover for their crossing into Texas.
In response to the mass kidnappings, Mexico's National Search Commission, which is headed by Encinas, announced a federal investigation called "Operation Life Search in Tamaulipas."
Comunicado https://t.co/egzsFtenyu

— Alejandro Encinas (@A_Encinas_R) March 13, 2019
The effort calls for the deployment of state, federal, and military forces to search for the missing victims with the intent of finding them alive.
Ildefonso Ortiz is an award-winning journalist with Breitbart Texas. He co-founded the Cartel Chronicles project with Brandon Darby and Stephen K. Bannon.  You can follow him on Twitter and on Facebook. He can be contacted at Iortiz@breitbart.com. 
Brandon Darby is the managing director and editor-in-chief of Breitbart Texas. He co-founded the Cartel Chronicles project with Ildefonso Ortiz and Stephen K. Bannon. Follow him on Twitter and Facebook. He can be contacted at bdarby@breitbart.com.