Mexico's President Andres Manuel Lopez Obrador announced Tuesday that 39 migrants died during a fire at a detention center in Ciudad Juarez. The president said detained migrants started the fire during a protest after the group learned they were going to be deported.
The incident took place on Monday night shortly after 9:30 p.m. at a detention facility run by Mexico's National Migration Institute (INM). The fire began when a group of migrants became agitated and stacked sleeping mats by the door and set them ablaze.
—NEW

AMLO blames migrants for fire that killed 39 of them in Cd. Juárez:

"This had to do with a protest that (the migrants) started after we suppose they found out that they were going to be deported & as a protest they placed mats at the door of the shelter & set them on fire" pic.twitter.com/iY7aoP0BeB

— José Díaz Briseño (@diazbriseno) March 28, 2023
"They didn't imagine that this would cause such a terrible tragedy," the Mexican president said during his morning news conference. "We still don't know the names or the nationalities of those who lost their lives. It is so sad for this to happen."
Se habla de 37 migrantes muertos y decenas de lesionados tras incendio en el Instituto Nacional de Migración de Ciudad Juárez, Chihuahua pic.twitter.com/IsKJ1vimAg

— Azucena Uresti (@azucenau) March 28, 2023
In a prepared statement, INM officials revealed that the incident was under investigation. The investigation has been referred to Mexico's Human Rights Commission.
In total, the shelter held 68 migrants. Authorities were providing medical care to the 29 migrants who survived.
#Comunicado ️| @INAMI_mx lamenta el fallecimiento de 39 personas migrantes extranjeras, derivado de un incendio que se originó poco antes de las 22:00 hrs del lunes en el área de alojamiento de la Estancia Provisional de Cd. Juárez, Chihuahua. https://t.co/NCe0yExH9T pic.twitter.com/vhT9cgXzsq

— INM (@INAMI_mx) March 28, 2023
An alarming revelation came in the aftermath when a local news outlet revealed that the migrants had been locked inside the sleeping area of the facility by INM agents and had not been able to escape when the fire started.
#EnPortada | Los migrantes fallecidos se encontraban encerrados bajo llave en área de alojamiento temporal para personas del sexo masculino de estancia migratoria, reportaron fuentes consultadas; culpan de la tragedia a personal del @INAMI_mx https://t.co/oGrbem2Y7X

— La Verdad (@LaVerdadJz) March 28, 2023
What the INM statement does not reveal is why their national monitoring system, which has several cameras inside, did not alert authorities about the fire or the protests when they first began. As Breitbart Texas reported, INM has a state-of-the-art monitoring center with thousands of cameras that are hooked up to all of the detention centers and facilities. That center has been plagued with allegations of corruption and mismanagement.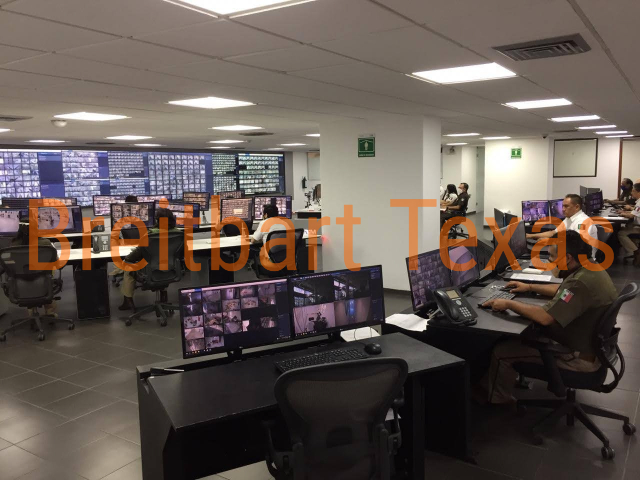 Ildefonso Ortiz is an award-winning journalist with Breitbart Texas. He co-founded Breitbart Texas' Cartel Chronicles project with Brandon Darby and senior Breitbart management. You can follow him on Twitter and on Facebook. He can be contacted at Iortiz@breitbart.com. 
Brandon Darby is the managing director and editor-in-chief of Breitbart Texas. He co-founded Breitbart Texas' Cartel Chronicles project with Ildefonso Ortiz and senior Breitbart management. Follow him on Twitter and Facebook. He can be contacted at bdarby@breitbart.com.