IRVINE — University of California Irvine police in riot gear kept attendees and protesters separated at a lecture by Milo Yiannopoulos on his "Dangerous Faggot Tour" Thursday evening.
Hundreds of people had lined up outside of the Social Sciences building in an attempt to enter the venue, which only held about 100 people.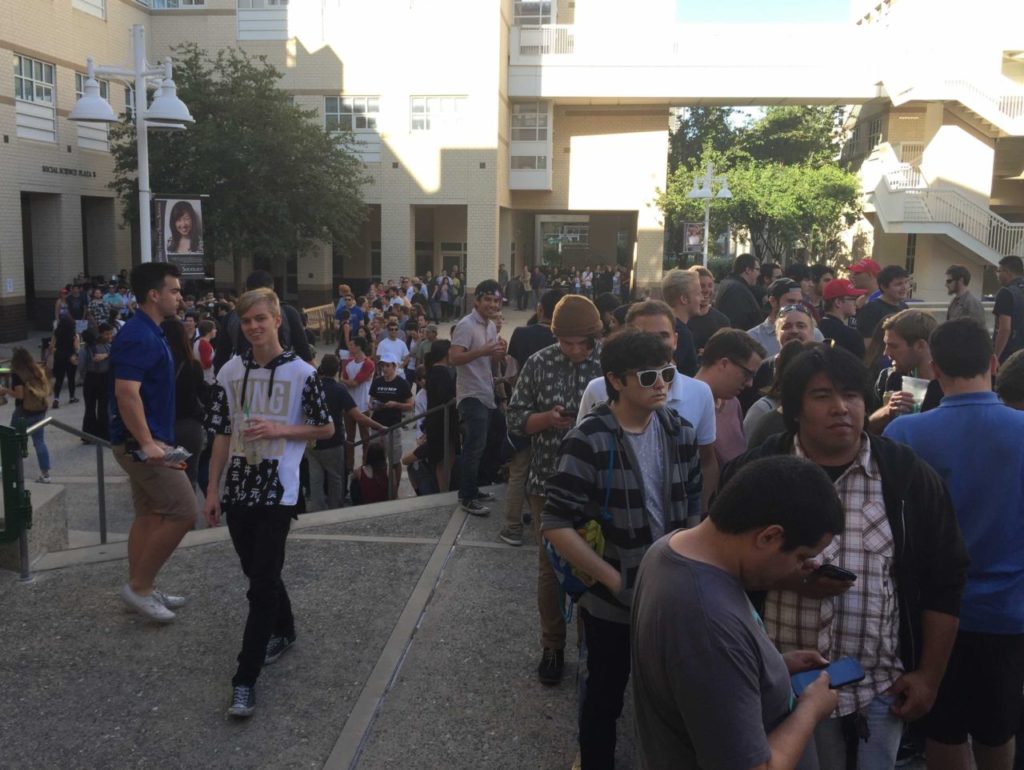 Those who were lucky enough to get into the event were not disappointed. As the event began, the lights in the hall were shut off as music played and a voice on the PA system introduced Constable Yiannopoulos.
The constable emerged from the back of the room in a faux police uniform dragging a Donald Trump impersonator behind him on a leash with a collar around his neck. Milo himself had some very interesting props this time — such as a squeaky bully club and a pink penis water bottle and water gun.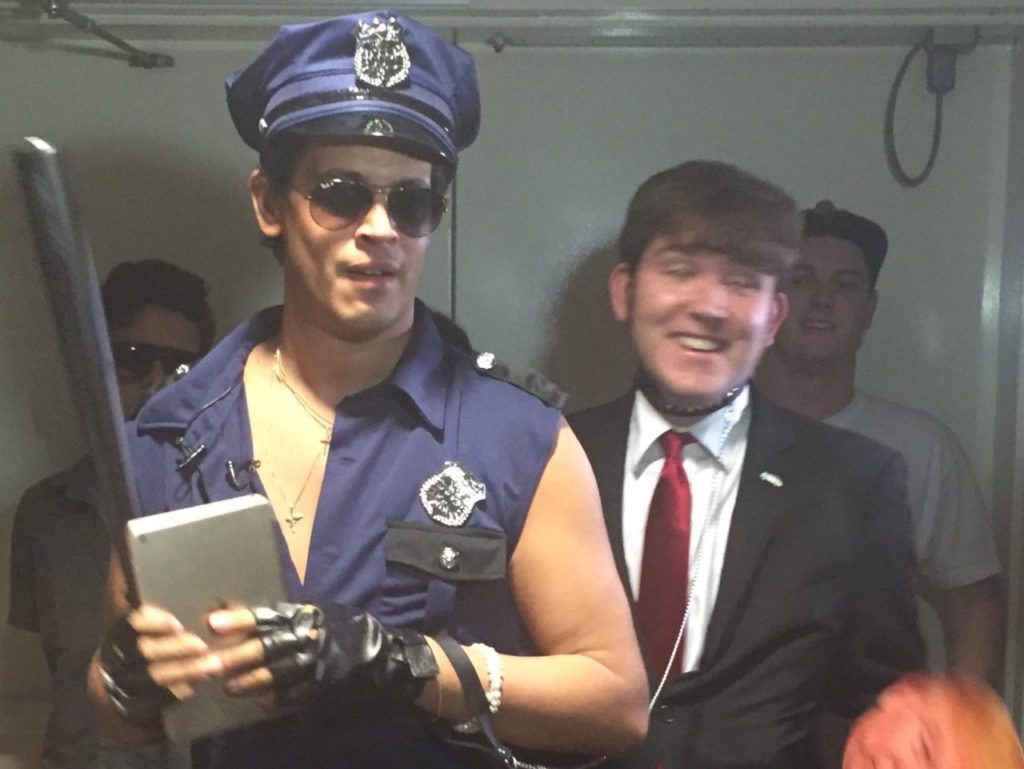 As he walked down towards the front of the room, an Obama impersonator was holding up a poster that had "transgender bathroom rules on it." When Constable Milo got to the front of the room, he snatched the rules and stomped on them and ripped them up.
As the presentation began, the audience began to chant very loudly, "USA, USA!" and even sang an impromptu version of the national anthem.
Milo then jumped right into his speech, where he explored the topics of the criminal justice system and immigration.
In the question-and-answer that followed, one would-be protester who decided to take a different approach than his fellow protesters outside was welcomed by Milo and cheered on by the audience — until he started to attack Milo and plugged his own YouTube channel.
Compared to other Milo events this week, the Irvine event was very well-managed by the police, with a large police presence both inside the hall and outside.