Tough assignment; tough, tough assignment. Paring a list like this down to just 10 demands some heartbreaking choices. In '09, I did a Top 25 for Big Hollywood, and that was hard enough. To get to 10, I decided to purify the list. The film in question had to be "about" Christmas, so no "Die Hard," and no "Lethal Weapon." This even allowed me to remove "Going My Way" and "The Bells of St. Mary's," both of which ranked high in my Top 25.
Let the debate begin!
—
This is the last bona fide Christmas classic to come out of Hollywood. There have been some legitimately good Christmas films since,  notably 1994's "The Santa Clause" (I'm not an "Elf" fan) and even "Home Alone 2." But twenty-plus years later, producer/writer John Hughes' "Home Alone" has already claimed its place in history as a Christmas film that will live on for as long as Christmas itself.
–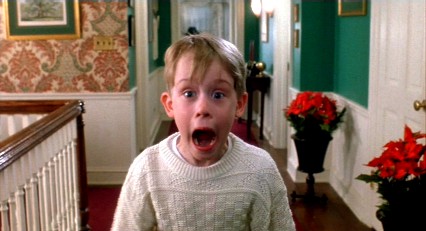 –
Macaulay Culkin steals the show as Kevin, an 8-year-old accidentally left home alone by his family in the days leading up to Christmas. Two bumbling cat burglars, Harry (Joe Pesci) and Marv (Daniel Stern), target Kevin's suburban Chicago home and get a lot more than they bargained for.
The cartoonish Coyote vs. Road Runner antics are hilarious, but what makes "Home Alone" timeless is its humanity. Asked to point to a favorite moment, many would name those moments: John Candy's polka king offering Kevin's mom a way home, or the quiet conversation between Kevin and "The Shovel Slayer" set in a Christian Church as a children's choir sings "O Holy Night."
Funny, yes; but also moving.
P.S. You can trace the death of the motion picture directly back to the death of John Candy.
A few days before Christmas a destitute Lee Leander (a stunning Barbara Stanwyck) is busted shoplifting and is subsequently prosecuted by ambitious Assistant District Attorney John Sargent (the always-underrated Fred MacMurray). Through a contrivance that only screenwriter Preston Sturges could make work, John ends up taking a road trip with Lee to his family home for Christmas.
–
–
The story really comes together as the mismatched couple learns what makes the other tick during visits with their respective families. Naturally, they fall in love. But when they return, John still has to prosecute Lee.
In keeping with the true spirit of the holiday, Sturges doesn't give the love birds a contrived or easy way out.
Beautiful, funny, charming and winning – thanks to home video and Turner Classic Movies, "Remember the Night" continues to climb its way out of obscurity and among its rightful place as a Christmas classic.
8. Miracle On 34th Street (1947)
Edmund Gwenn's Kris Kringle remains the cinematic standard, and always will. And for his timeless work as the man put on trial for claiming to be Santa Claus, Gwenn was awarded a supporting actor Oscar. Director George Seaton also took home the gold for his splendid original screenplay.
–
–
It is 8 year-old Natalie Wood who steals the movie, though, as a little girl made cynical by a loving and devoted mother (Maureen O'Hara) embittered by a recent divorce. Mom thinks she is doing good by shielding her daughter from wonder — from anything that isn't concrete and real. Naturally, the child has already been told that there's no such thing as Santa Claus.
Filled with one iconic scene after another, a gallery of amazing character actors (William Frawley,  Gene Lockhart), and location shooting that captures post-war Manhattan in its beautiful black and white glory, "Miracle on 34th" is the perfect gateway drug for children into the Christmas movie genre and classic films in general.
7. National Lampoon's Christmas Vacation (1989)
Everything we love about writer/director John Hughes came together perfectly in his second sequel to the popular "Vacation" franchise: Naughty (not dirty) comedy, sullen teenagers, inventive slapstick, family warmth, the Christmas spirit, and a dog named Snots.
–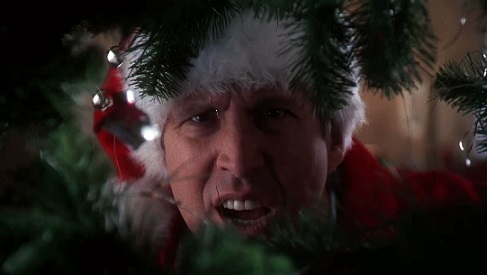 –
Chevy Chase returns as Clark Griswold — the anti-Will Ferrell — a character whose comedy comes from the Chaplinesque pathos of good intentions, a big beating heart, and sincerity. All Clark wants is a big old-fashioned family Christmas filled with presents, parents, grandparents, nieces, nephews, and … … Eddie?
Every scene is a gem, every line is quotable, and every comedic set-piece is a howler. Best of all, it is all set to a lovely soundtrack of memorable Christmas standards.
Unlike many who populate Hollywood today, Hughes never lost touch with his roots in the real world of the Chicago suburbs. This is what filled almost all of his work with the many touchstones we still find familiar. 
Though reality is heightened, the Griswolds are us. We relate to, sympathize and appreciate the plight of this family. But even more, we appreciate (and mourn) a filmmaker like Hughes who took the time to relate to us.
Each and every big screen version of Dickens' timeless holiday classic has something of its own to recommend. This includes the lavish musical "Scrooge" (1970), "A Muppet Christmas Carol" (1992), and MGM's very MGM-ey 1938 charmer. Often cited as "the best" of them all is this 1951 interpretation starring The Mighty Alistair Sim as the mid-19th century miser Ebenezer Scrooge.
–
–
And for good reason. It need not be Christmas to enjoy this beautifully-filmed masterpiece that succeeds most of all as a ghost story. The production is so well-executed that you appreciate the scenes that commit the heresy of straying from the original story.
Ignored upon its 1983 Christmas release and for many years thereafter, like all great movies "A Christmas Story" eventually found its proper place near the top of every sane list of the greatest Christmas movies ever made.
–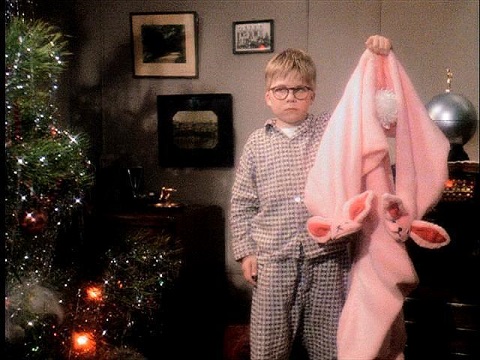 –
If you want to see what lightning captured in a bottle looks like, this is it. Because there is no other film like "A Christmas Story." The script, feel, performances, comic sensibility, and sense of time and place are all one-of-a-kind and come together in a one-in-a-million way.
The story was cobbled together from a series of vignettes from Jean Sheperd's sardonic novel, "In God We Trust, All Others Pay Cash." Director Bob Clark's two previous directing jobs  had "Porky's" in the title and his only yuletide movie experience was 1974's "Black Christmas," a slasher-film.
The only real name in the cast was TV star Darren McGavin. The rest were relative unknowns, including Peter Billingsly, who had to carry it all on 11 year-old shoulders as Ralphie, the bespectacled coveter of a Red Ryder B.B. gun.
Anchored by Sheperd's pitch-perfect narration, Billingsly's understated brilliance, and McGavin's legendary hamminess — cinematic perfection was achieved.
Sam Goldwyn's famously troubled production (much of the film was re-shot after a disastrous preview) just seems to get better every year and with every viewing.
–
–
David Niven is perfect as the aforementioned Bishop, Henry Brougham, a faith-filled man loaded with good intentions but blinded from what matters. At the expense of his wife (Loretta Young),  young daughter, and principles, Harry is determined to build a new cathedral. In despair, he prays to God for help, and it arrives in the form of the angel Dudley (Cary Grant).
"The Bishop's Wife" is not only a beautiful Christmas film but also a reminder that in His eternal benevolence, God gives us what we need, not what we want. Much to Harry's frustration, Dudley isn't there to build a cathedral, but to put a good man back on track.
Grant is absolutely marvelous as God's handsomest angel who didn't expect to face his own emotional complications in what probably looked like just another assignment.
Rounding out a perfect cast are Monty Woolley as an aging, agnostic history professor looking for the burst of inspiration needed to finish his last work; James Gleason as a lonely cab driver; Elsa Lanchester as a scattered, smitten housemaid; and Gladys Cooper as a wealthy, demanding church patron waiting for someone to care enough to unlock her secret and take pity.
Finally, there is Gregg Toland's breathtaking black and white photography that makes every single shot worthy of an expensive frame and place in your home.
Some will argue that I've placed this one too high on this list.
Watch it again.
I'm going to commit heresy by placing the George C. Scott television version of the Dickens' classic above the 1951 version.
–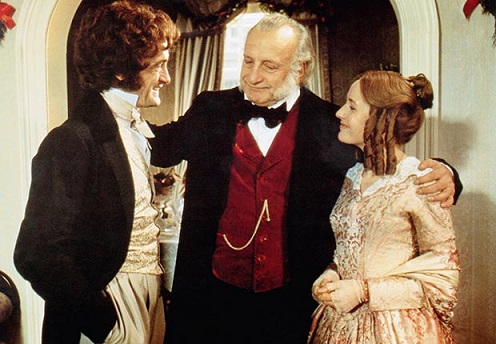 –
Let's begin with Scott's performance, which is noticeably different from any that came before. This isn't a criticism, but in every other film version, Scrooge is a larger-than-life misanthrope. But in the same circumstance and while uttering the same dialogue, Scott brings Scrooge down-to-earth, makes him very real, and through that achievement, the story is even more accessible.
In that way, Scott's performance reminds of Bruno Ganz's interpretation of Adolph Hitler in 2004's "Downfall." By humanizing the monstrous Hitler, Ganz made his actions all the more real and therefore frightening and evil. Scott's Scrooge could be your own boss or uncle, and what this adds to the emotion of the storytelling cannot be understated.
Classic films are filled with classic scenes, and Scott's "Christmas Carol" has three unforgettable moments: Scrooge's confrontation with Marley's ghost (a brilliant Frank Finlay), the quietly heartbreaking conversation between Bob and Mrs. Cratchit (David Warner, Susannah York) about the fate of Tiny Tim, and Scott's unbelievably moving apology and expression of regret to his nephew Fred.
Trivia: This version is directed by Clive Donner, who was the editor of the 1951 film. Also, because it would be shown in theatres overseas, this version was shot in widescreen and plays like a feature film in your home theatre.
One of the best television films ever made is also one of the best Christmas films ever made.
–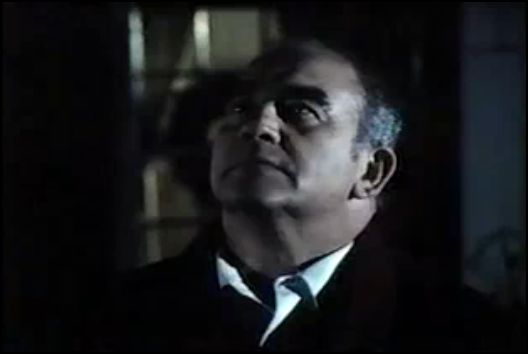 –
The story opens just a few days before Christmas with Adam Thornton (a magnificent Ed Asner) dealing with the unwelcome news that he has only a few months to live. Like most of us, Adam has lived a life under the mistaken impression that there would always be time to fix fractured relationships — which, in his case, means the wife he walked out on (an equally magnificent Maureen Stapleton) and three grown children.
Mortality shocks Adam's pride into remission, and without telling anyone his prognosis, he enters into a prickly truce with his wife to hastily arrange a Christmas gathering of the Thornton family.
What follows is painful, awkward, handled without pathos or any kind of cheap button-pushing, and inexpressibly moving.  
The priest who baptized me into the Catholic Church a few years ago once described sin as any act that hurts your relationship with another person or God. That is a perfect  description and "The Gathering" is a beautiful expression of the miracle found in repentance, redemption, and the words "I'm sorry." 
When I fell in love with old movies I also had to fall in love with coffee. I was 12, the year was 1978, and the idea of home video was still considered exotic and expensive. In order to feed my passion, I had to peruse the newspaper TV section, circle whatever old movies were playing on the five stations my rabbit ears captured, and drink lots of coffee because most of those black and white gems came on only late at night — very late. (I missed many a morning school bus.)
–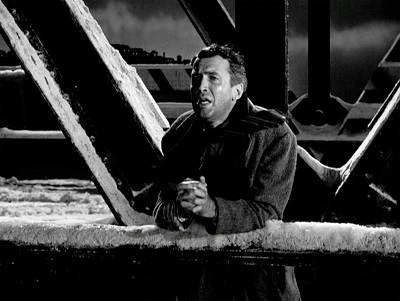 –
But that's how I found hundreds of Golden Age movies that still bring me incalculable joy. This of course included my discovery of "It's a Wonderful Life " a few years before the rest of the world made the same discovery.
Tonight, on Christmas Eve, as my wife and I always do, I will witness the telling of George Bailey's salvation for the forty-somethingth time. And just like it does every time, this eternal story will stay with me for days afterward.
Director Frank Capra isn't telling each and every one of us that our lives can matter or might matter, he is telling us our lives do matter.
That is putting the Christ in Christmas…
—
Merry Christmas, and God bless us, everyone.
Follow  John Nolte on Twitter @NolteNC