LAKE ELSINORE — Southern California baseball fans came together Wednesday night to support Wolfee Donuts, the doughnut shop where pop star Ariana Grande was caught on tape earlier this month licking and spitting on several doughnuts before remarking, "I hate Americans. I hate America."
The Lake Elsinore Storm baseball team, a minor league affiliate of the San Diego Padres, hosted a special Grande-themed night to honor the doughnut shop and its owner, Joe Marin, who threw out the ceremonial first pitch before the game.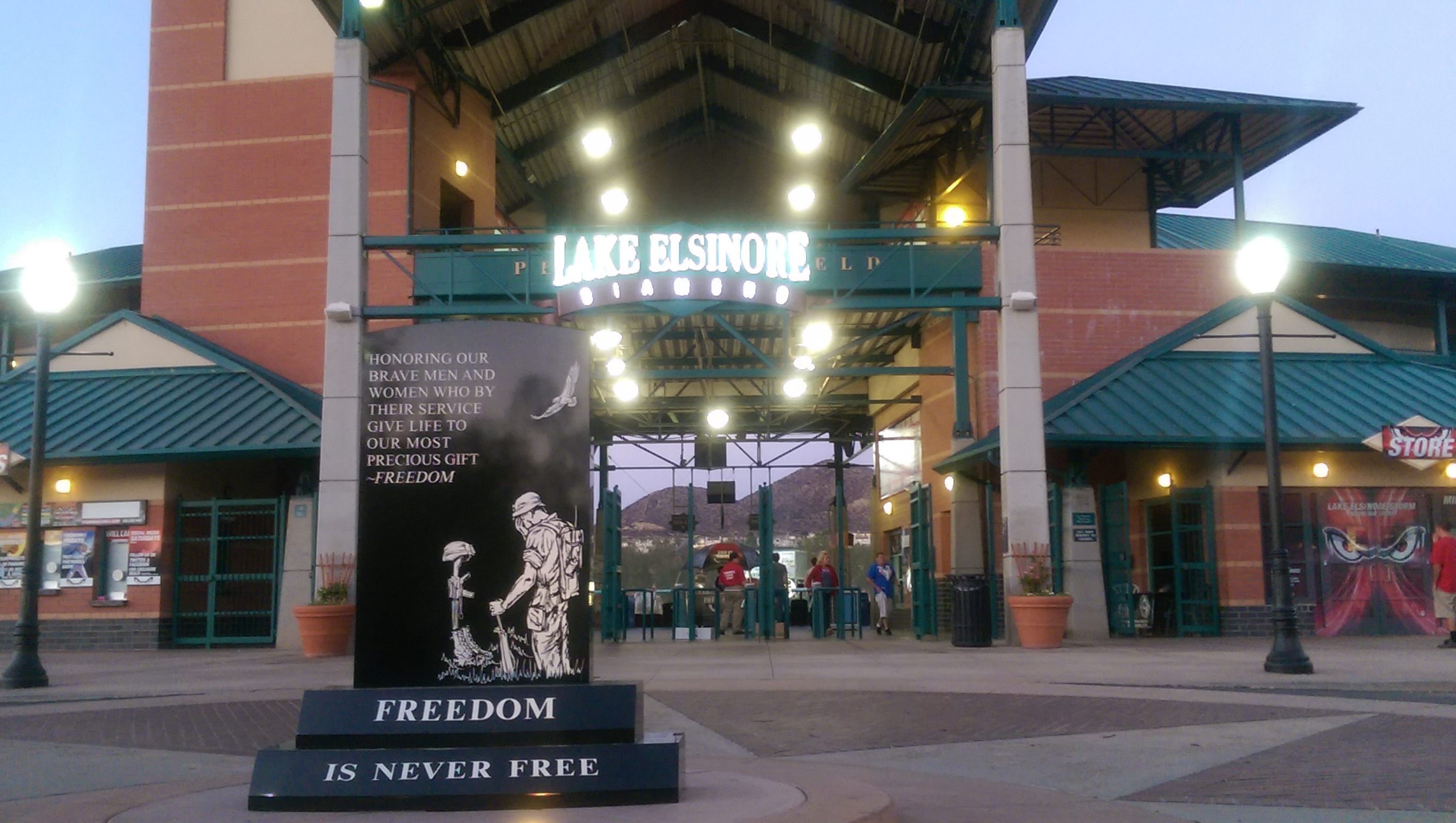 The first 1,000 Storm fans through the turnstiles were treated to red, white and blue-sprinkled doughnuts courtesy of Wolfee, and fans who brought along a receipt from the doughnut shop or dressed in flag colors were offered discounted tickets.
Between-innings contests during the game included a doughnut-licking competition, a doughnut-hole catching contest and a "foot-in-mouth" game in which one fan tried using a golf club to pitch a "foot" through a hole in a poster-board made to resemble Grande's open mouth.
In one inning, some of the more adventurous fans licked the person sitting next to them while posing for the stadium "Lick Cam."
"We have a really good, creative staff," Storm general manager Raj Narayanan told Breitbart News. "A big part of this is making fun of Ariana Grande, absolutely, I'm not going to deny it. But I think the other part of it is to show support, show community togetherness, which I think we've done."
"We said, let's show some patriotism, let's let people know that we love America," he added. "So we have two nonprofits here that are devoted to our troops, who protect our rights for us."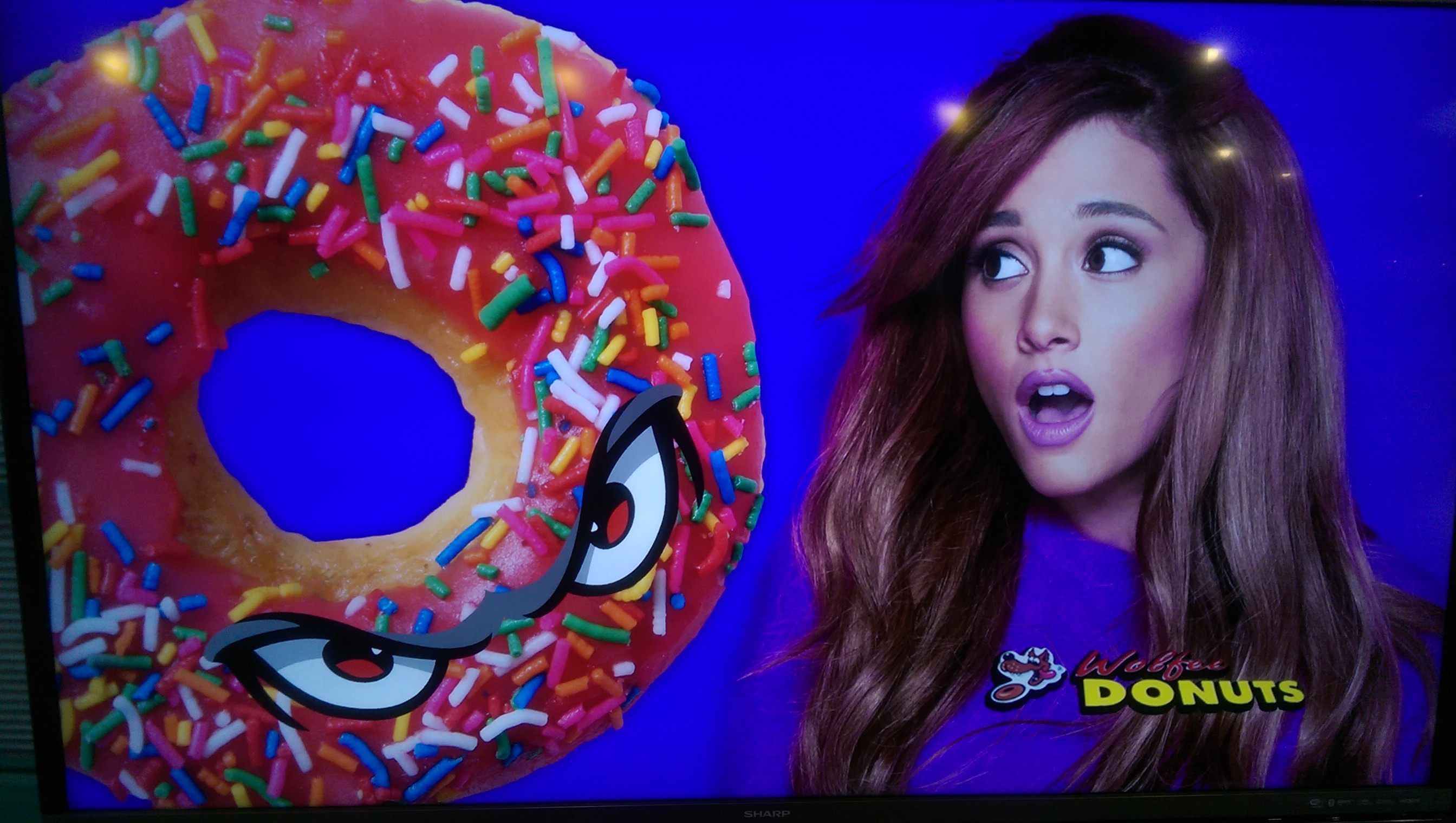 Rob Blanton, a 21-year Marine Corps. veteran and founder of the nonprofit Warfighter Made, told Breitbart News that he "doesn't put a lot of weight" into what Grande said inside the doughnut shop. Warfighter Made provides recreational therapy to returning combat veterans.
"What really matters to me is looking at all these great people [at the game] that obviously love America, love the sacrifices that our veterans have made on their behalf," Blanton said. "I focus on the positive."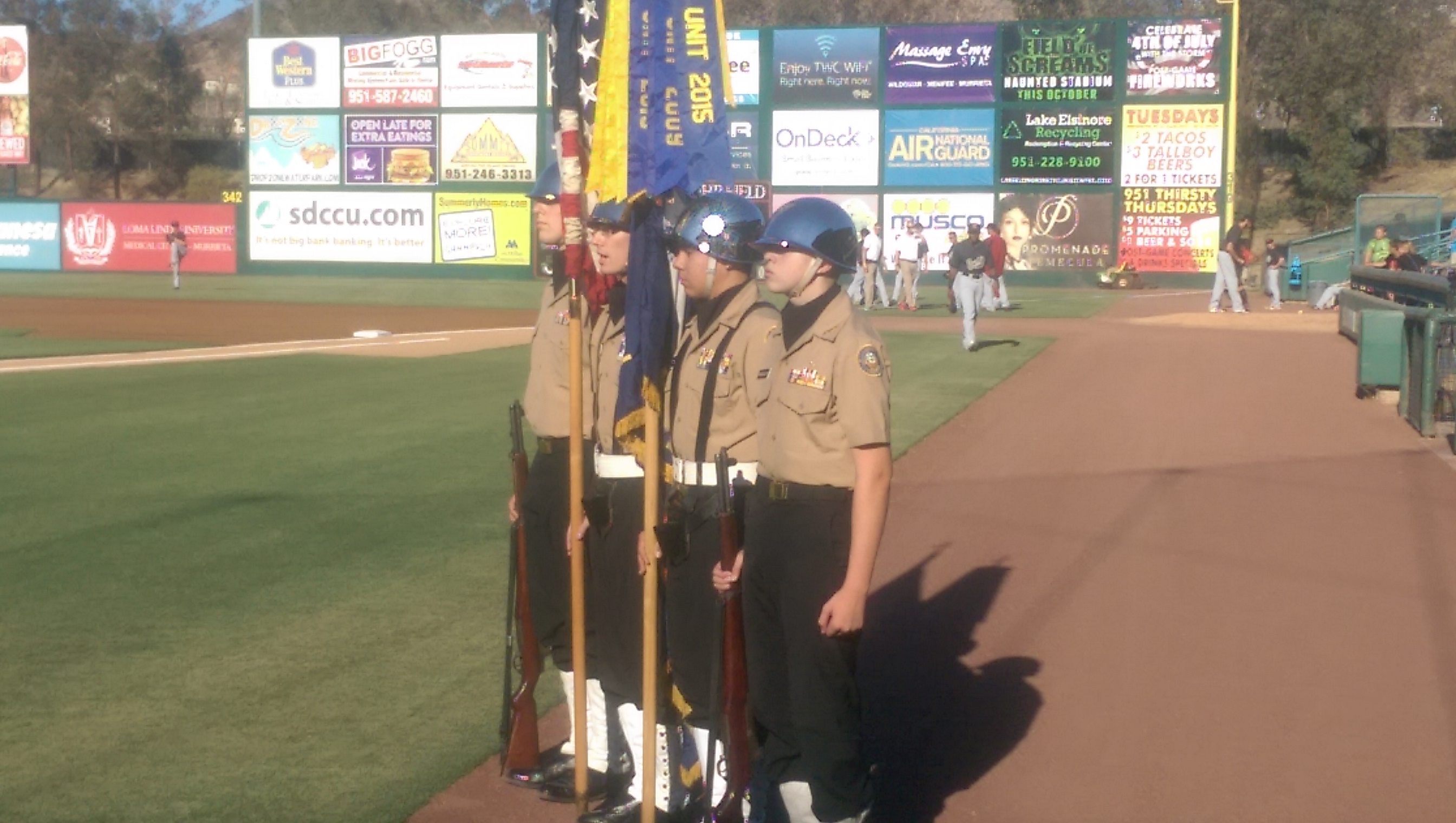 Grande's doughnut shop comments were the last thing on Murrieta Field of Honor founder Dennis McCarbery's mind as he provided information about his nonprofit to Storm fans milling about the stadium. Field of Honor plants and dedicates thousands of flags to fallen soldiers in a large park in Murrieta during Veteran's Day week.
Narayanan said both nonprofits would receive a portion of the proceeds from Wednesday night's game.
Spirits were high inside "the Diamond." At one point, Grande's hit song "Problems" blared over the loudspeakers, only to be cut short by Demi Lovato's "Made in the USA," to the loud cheers of Storm fans. Lovato
replaced Grande
at last week's MLB All-Star Game concert in Cincinnati after the singer bowed out following the doughnut-licking incident.
At the close of the sixth inning, the announcer asked fans to stand up and recognize the wounded military service members in attendance. On a night with more than a few veterans in the stadium, the applause lasted nearly until the seventh inning began.
Meanwhile, the game's seventh-inning stretch provided another opportunity for Grande detractors.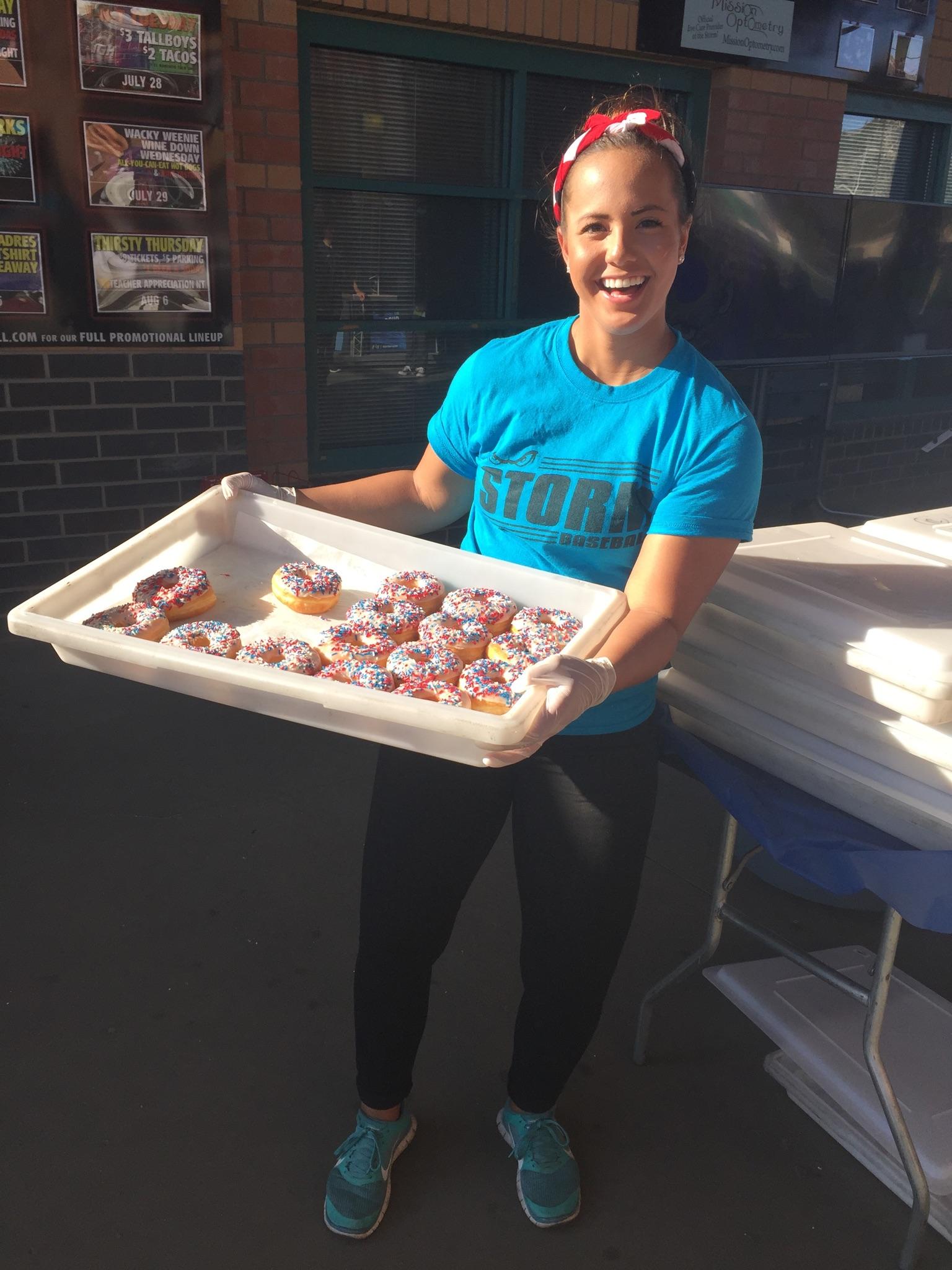 "Buy me some doughnuts and crackerjacks!" an enthusiastic fan substituted during the traditional middle-seventh rendition of "Take Me Out to the Ballgame."
Storm fans were noticeably less enthused about the outcome of the game. After trailing 3-0 early, the home team rallied to score three runs in the bottom of the seventh, powered by center-fielder Auston Bousfield's 2-out, 2-RBI line drive single to the outfield.
The visiting Visalia Rawhide re-took a one-run lead in the eighth; and despite notching a game-tying run in the bottom of the ninth, the Storm wound up losing to Visalia, 6-4, in 13 innings.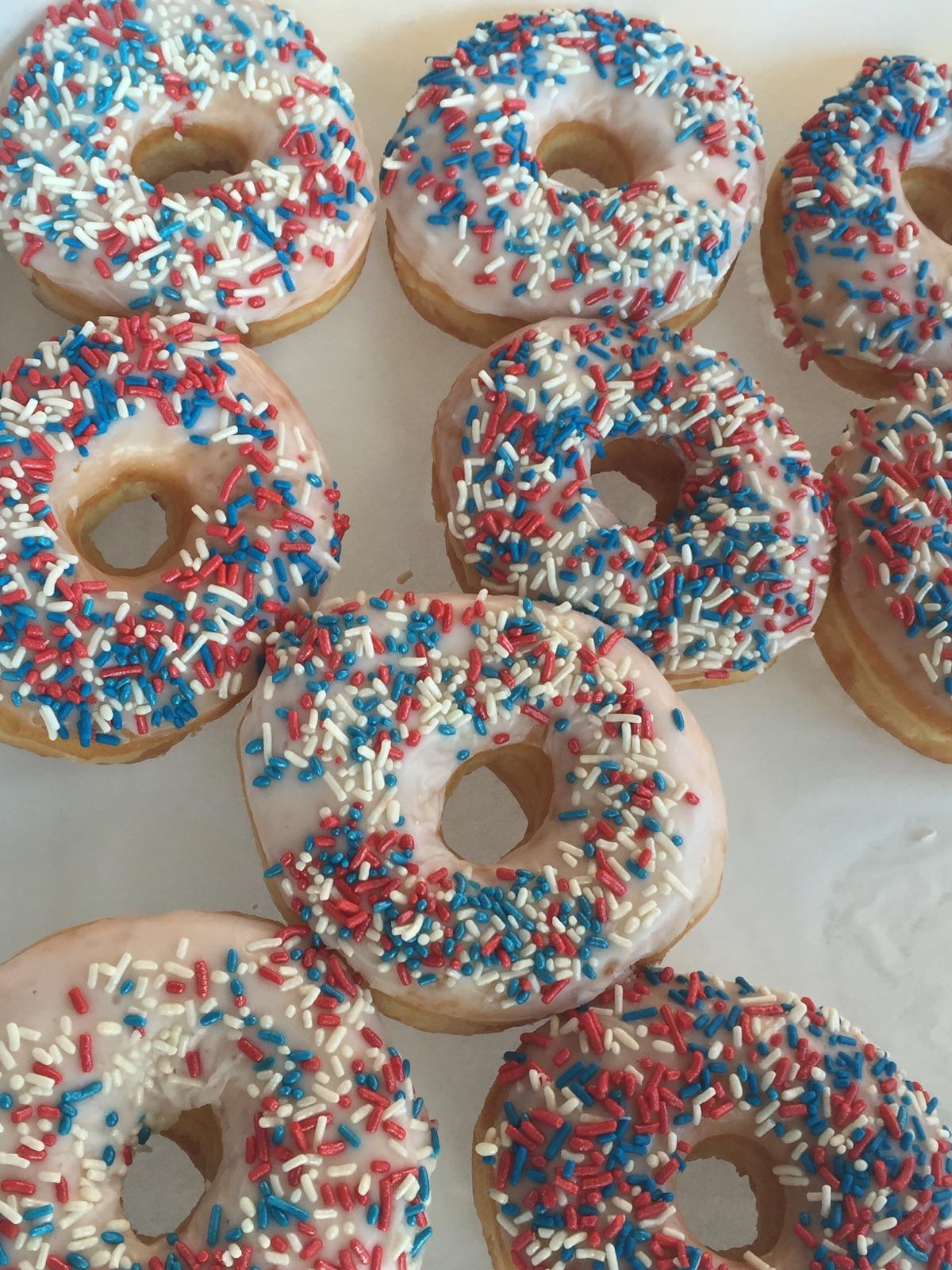 Wolfee owner Marin said he felt nervous before taking the mound to throw out the first pitch. He added that he hadn't heard from Riverside County police about any charges that could be brought against Grande over the incident.
But on Wednesday night, Marin relaxed, and expressed gratitude for the support that he and his shop have received from the Lake Elsinore community.
"I loved it," Marin said. "I thought it was great."