First Lady Melania Trump visited the "Prescribed to Death" memorial this week for Americans who have died in the opioid crisis.
Mrs. Trump kept her ensemble colorful in a pale pink Max Mara coat, similar to a Jil Sander coat she has previously worn, and a yellow-green dress that perfectly matched a pair of yellow-green, suede Christian Louboutins.
The chilly Spring has kept Mrs. Trump in a series of suits, coats, and pants, though she has celebrated the season in bright colors. Mrs. Trump wore a similar color palette last month in a coral Emilio Pucci suit and yellow sweater.
Mrs. Trump has dedicated herself to visiting sites that work to help families of those struggling with addiction.
"As you know, the opioid epidemic and how it affects children and families has been one of the issue areas Mrs. Trump is focused on, so going to the memorial was something she wanted to do as soon as it was announced," the first lady's spokesperson said on Monday.
"Very moving visit today – 'Prescribed to Death' Opioid Memorial on the Ellipse is a worthwhile partnership between @WhiteHouse, @usinterior, & @nationalparkservice," Mrs. Trump captioned one Instagram post, adding the hashtag, "#StopEveryDayKillers."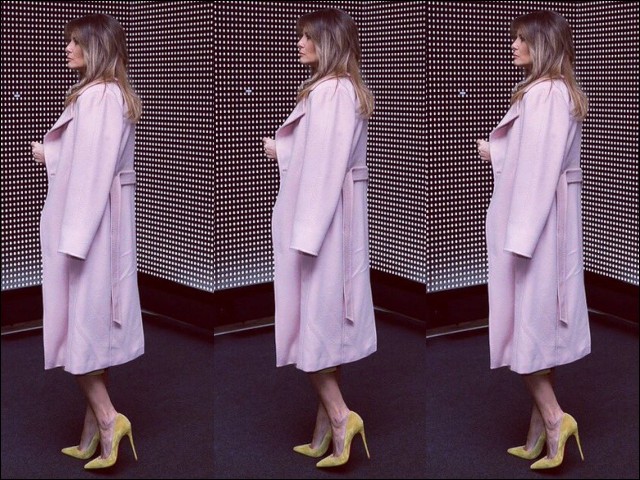 John Binder is a reporter for Breitbart News. Follow him on Twitter at @JxhnBinder.