Full Frontal with Samantha Bee featured a segment effusively praising former New York Attorney General and alleged abuser Eric Schneiderman last fall and is now hastily walking it back.
Amidst the recent allegations against Schneiderman of non-consensual physical assault by four separate women, Bee and her nightly talk show are doing damage control for their part in promoting both him and his work in November 2017. Bee's team has already removed a tweet from the show's Twitter timeline, as called out by Jack Posobiec, and renamed the clip on their YouTube channel of Schneiderman's appearance on the show to "Former AG Tricks Sam Into Thinking He Was Decent."
Hi @FullFrontalSamB! Why did you take this down? pic.twitter.com/Wis2yszsHh

— Jack Posobiec 🇺🇸 (@JackPosobiec) May 8, 2018
"Isn't there anyone who can save us from Trump?" the tweet asked. "Look out! It's @AGSchneiderman!" Considering how many women Schneiderman is accused of abusing, "look out" may have been some very timely advice.
The segment called Schneiderman "a hero who stood up to democracy's nemesis" and likens him first to Superman and then to Spider-Man. Both in language and imagery, Schneiderman is positioned as a "hero," and President Donald Trump his "Lex Luthor." He is also called a "deadly viper" and a "white mamba."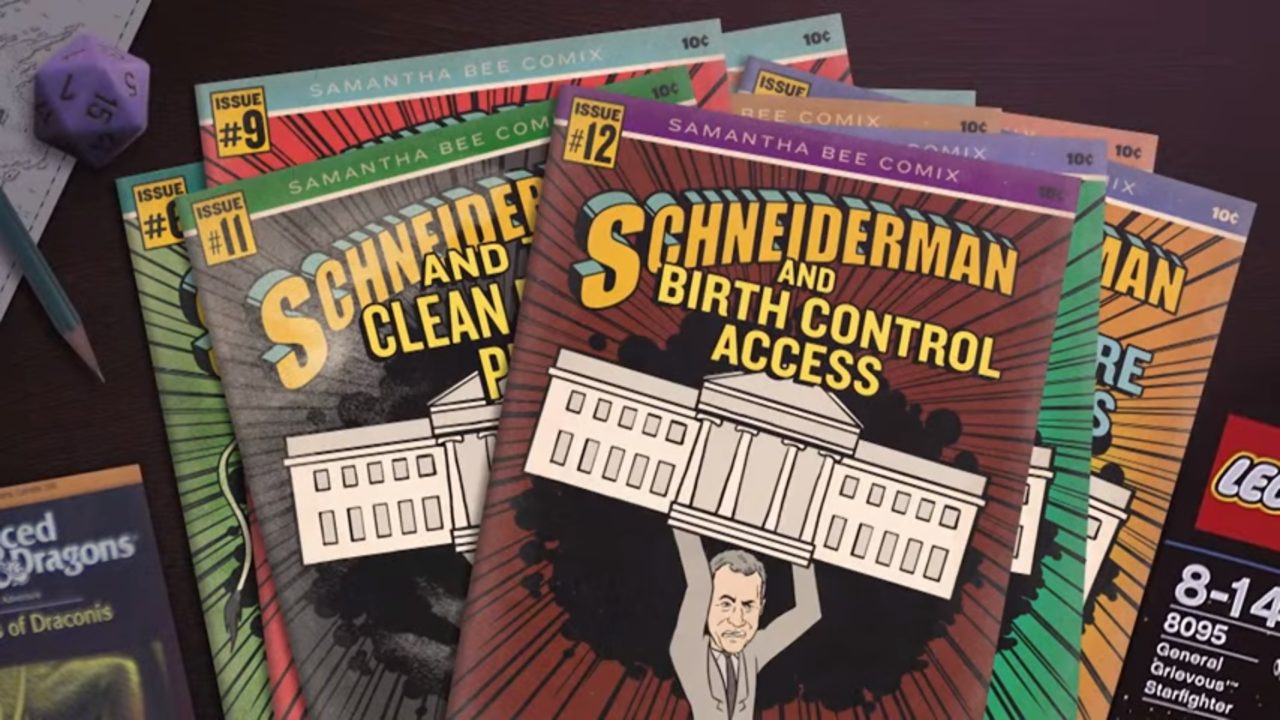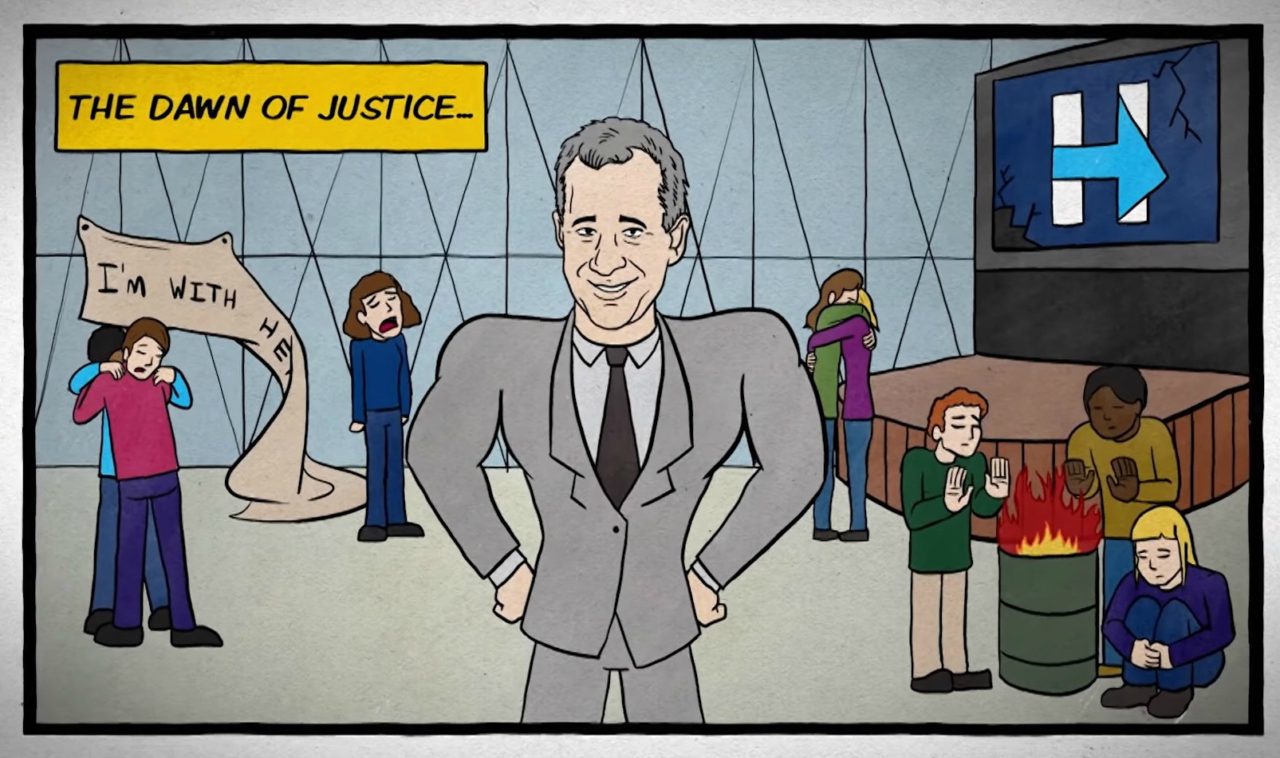 The YouTube page featuring the aforementioned segment also now features an apology in the description. "We taped this segment before the allegations against Eric Schneiderman came to light," it reads, "and we sincerely apologize for characterizing him as a hero when, to so many women, he was the vilest villain."
The description says the show will keep the clip online "in the interest of integrity" but "encourage you to make a donation to an anti-domestic violence organization like The Battered Women's Justice Project: http://www.bwjp.org/." Finally, a scathing request: "Also, if you're a f–king disgrace, please consider not coming on our show."