The BBC has received criticism after it made a computer game about Syrian refugees trying to flee to European from the war-torn country.
The online game, called Syrian Journey, tasks players with escaping the Middle East by a variety of possible routes. Different scenarios end with the player either in a refugee camp, stranded in Libya, drowning in the Mediterranean or successfully entering Europe after being rescued by the Italian coastguard.
The BBC said the game "shows audiences the choices faced by thousands of Syrian families every day. The project has achieved over a million online hits this week."
However, Middle East analyst Chris Walker told the Sun: "In the midst of probably the bloodiest Syrian crisis this century, the decision of the BBC to transform the human suffering of literally millions into a children's game beggars belief."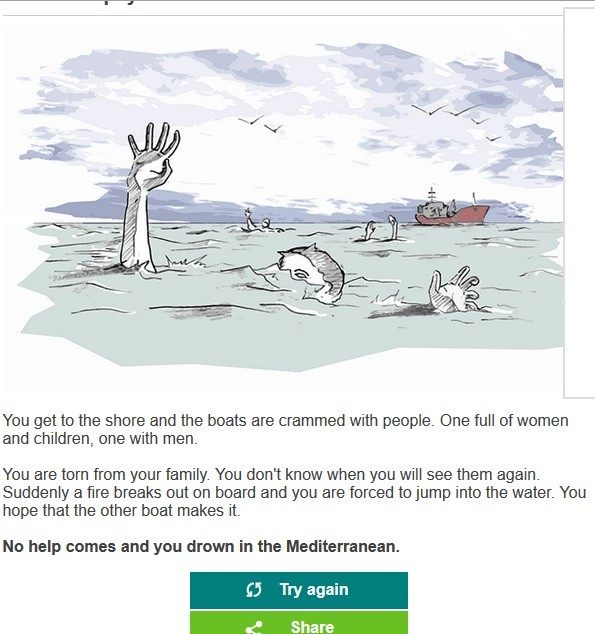 Twitter users were also unhappy with the game, which first appeared on the BBC's website last week.
One said: "The BBC news page has an interactive journey on the decisions you make as a Syrian migrant trying to flee the country…sickening."
Another said of the game, which was posted on 1 April: "Unsure if decision based 'game' is April Fool or not."