(AFP) – The British government is to review its flood defences after a powerful storm caused severe flooding, swamping hundreds of homes, Prime Minister David Cameron said Monday.
The Conservative leader visited Carlisle, a city in the hard-hit Cumbria region of northwest England, where he viewed a flooded home and met soldiers who helped evacuate residents.
"It's an absolutely horrific thing to happen and for some of these people it's not the first time it's happened," Cameron said, adding that the Environment Agency would study how to improve flood barriers.
"We will ask all those questions because people want to live free from the fear of being flooded. We need to make sure they get all the support they need."
Cumbria police declared a "major incident" after the region was lashed by Storm Desmond, and weather warnings were issued for the rest of the week.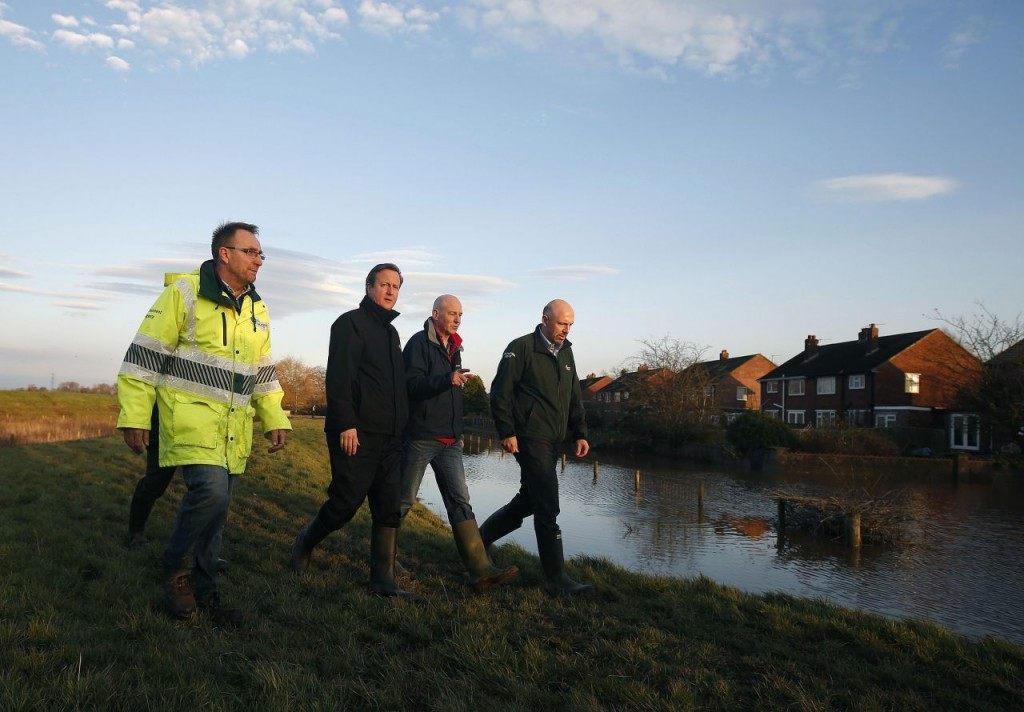 More than 350 military personnel were deployed in Carlisle to help evacuate people to reception places as the water reached waist height in place.
The incident raised questions over why barriers built following serious flooding in Cumbria in 2005 failed to contain the weekend's heavy rainfall, in which 2,000 buildings were flooded.
Following criticism, the Environment Agency said £45 million ($68 million, 63 million euros) had been spent on the defences in the last decade, and described the rainfall as "beyond the forecasts and beyond the models".
"Unfortunately the flood defences were just not going to be able to protect every single property," John Leyland, deputy director of operations at the Environment Agency, told BBC radio.
"The water we have seen in the street would have been a lot higher if we had not spent money on these defences."
During the latest storm, flood barriers were over-topped by water which flooded hundreds of houses and businesses in streets nearby.
The storm left tens of thousands without power, disrupted water supplies and forced the closure of a number of schools.
– Record rainfall –
The Met Office national weather service said a new British record had been set for rainfall over a 48-hour period, with 405 millimetres falling in 38 hours at Thirlmere in Cumbria.
The 24-hour record was also broken at Honister Pass in Cumbria, where 341.4 millimetres fell.
The Met Office's chief scientist Julia Slingo told BBC radio the weather conditions were "extraordinary".
"Is it to do with climate change? There can't yet be a definitive answer but we know that all the evidence from fundamental physics and what we understand about our weather patterns, that there is potentially a role," she said.
One death was reported in London after an elderly man was blown into the path of a bus, police said on Saturday.
A body was also found in a search of the River Kent in Cumbria, police said, after reports that an elderly man had fallen into the water.
The West Coast Main Line rail link from London to Glasgow has also been hit, with northbound services halting at the Scottish border due to flooding.
Environment Secretary Liz Truss said services are "unlikely to be resumed until Wednesday at the earliest".
Storm Desmond comes less than two years after flooding struck homes in the county of Somerset, western England, and in the Thames Valley, also prompting criticism of the Environment Agency and pledges of action.
(Read more from AFP here)