The Israeli embassy in Britain has sent a letter of complaint to a Muslim Labour MP after she claimed that no Israeli children had been killed or even injured by rock-throwing Palestinians.
During a parliamentary debate on child detainees and prisoners in the Palestinian territories, Naseem "Naz" Shah claimed it was "absolutely unacceptable" to arrest children.
She maintained the Israeli government had provided no evidence of Israeli children being killed or injured by Palestinian minors protesting in the West Bank.
Eitan Na'eh, chargé d'affaires at the embassy in London, wrote to Shah on Monday to express his "profound concern" about her claims, according to The Jewish Chronicle.
Bradford West MP Shah gained her seat at the 2015 general election from George Galloway of the Respect Party. She had told colleagues during the debate: "The fact is that the disproportionality of someone throwing a stone or a rock and being detained for it is not acceptable."
Her Labour colleague Ian Austin responded by saying Israeli four-year-old Adele Biton had been seriously injured when she was hit by a stone thrown by a Palestinian youth. The girl later died from a lung infection during her long recovery.
But Ms Shah countered by saying: "The Israeli government have not provided any evidence of any child causing a death, or contributing to a death, using a stone. There is no evidence of that."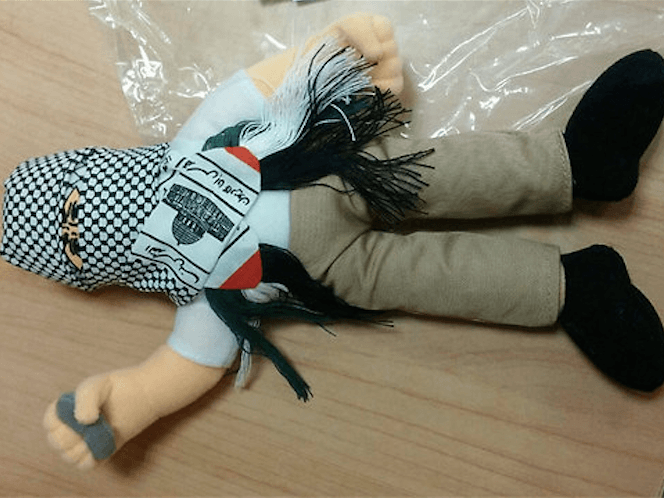 Rock throwing by Palestinians at Israeli Defense Forces members as well as the general public is a well-documented  event on the West Bank. As Breitbart News has reported, thousands of "rock-throwing" dolls (see picture at right) were confiscated last December by the Israeli Customs Authority for inciting children to violence, yet the Palestinian media claimed the toys were confiscated as part of Israel's "war against children's dolls."
Palestinian Media Watch (PMW) reported that official Palestinian media attacked Israel for its "war on dolls" while failing to mention that the doll is shown to be throwing a rock.
Mr Na'eh wrote that Palestinian minors had been involved in "deadly crimes" against Israeli civilians, including through the act of throwing of rocks.
He cited the case of Adele Biton and wrote: "I must impress upon you the fact that rock-throwing is a violent crime that can, and has, led to death on multiple occasions.
"In 2001 a five-month-old baby named Yehuda Shoham was killed when a rock thrown by Palestinian assailants smashed through the windscreen of the car his father was driving, crushing his skull.
"Rocks thrown by two Palestinian men in 2011 hit Asher Palmer in the head, causing his car to veer off the road and overturn, killing both him and his infant son Yonathan. These rocks…were lethal weapons."
The debate had been led by Labour's Sarah Champion who accused the Israeli Defense Forces of "mass intimidation and collective punishment" of Palestinians in order to protect Israeli settlers in the West Bank. She called for a "watchlist" of Israelis who have committed war crimes by detaining and interrogating Palestinian children.
Follow Simon Kent on Twitter:

Follow @SunSimonKent

or e-mail to: skent@breitbart.com