President-elect Donald Trump has picked a former Georgia governor to be his Secretary of Agriculture, according to Sen. David Perdue.
The choice of George "Sonny" Perdue III, as the Secretary of Agriculture was announced by Sen. Perdue:
I could not be more proud of my cousin, Sonny, for being named the next Secretary of Agriculture. Sonny's executive experience as a two-term Governor of Georgia, the first Republican in 135 years, as well as his veterinary background and agribusiness career, are a few of the many reasons he is the best person for the job.

Sonny is a national leader having served as the Chairman of the Republican Governors Association, board member for the National Grain & Feed Association, President of the Georgia Feed and Grain Association, and President of the Southeastern Feed and Grain Association. I am confident Sonny will work hard to advance smart agriculture policies that will help our farmers, ranchers, and rural communities across the country.
Any choice for the agriculture job creates problems for Trump, because the industry has strongly opposed curbs on the importation of legal and illegal immigrants. The industry, for example, has opposed Trump's signature policy of a border wall, and opposes cuts in contract-worker programs or mandatory employment verification checks.
The industry is a huge employer of new legal and illegal immigrant labor to pick crops, such as peaches, strawberries and oranges.
The industry relies on cheap labor, in part, because it has not developed harvesting machines for all agriculture products. Development and testing of new machinery poses risks to farmers' near-term revenues.
The industry has developed machinery to harvest many crops, such as wheat, potatoes, carrots and cranberries, and it has begun buying European-developed robotic machinery for other products, such as fresh milk, partly because farmers sometimes prefer the new technology.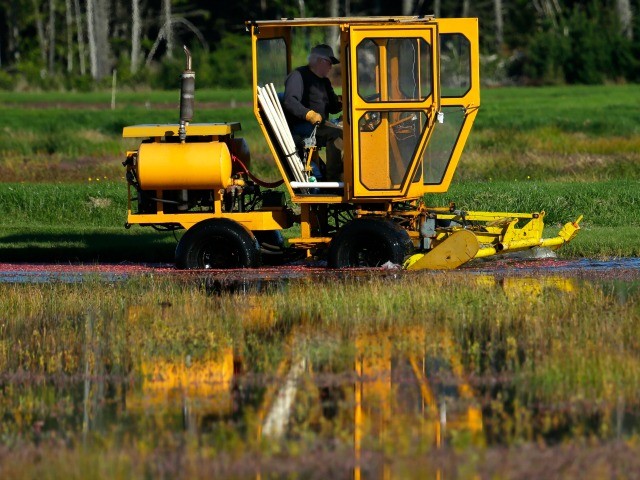 The industry is also facing competition from new companies which are growing small, high-revenue crops in high-tech greenhouses close to urban customers.
The annual inflow of cheap labor into the industry imposes extra costs on nearby towns for education, police and other services.
The inflow also dramatically increases Democratic voting support in the states. For example, California's reliance on cheap labor has converted the formerly GOP-leaning state into a Democratic bastion. In Georgia, the Latino population is nearly 900,000, which helped narrow Trump's election victory down to 50.5 percent.
Trump's choice of Perdue was welcome by Eric Tanenblatt, an experienced lobbyist, a former chief of staff to Governor Perdue, and a principal in the global law firm Dentons.
The president-elect's lengthy and considered search to lead the Department of Agriculture was well-invested time, because he couldn't have selected a better, or more qualified man to shape the nation's  agricultural policy than Sonny Perdue.

 As a successful governor, Perdue has the requisite experience to direct a massive bureaucracy of the sort necessary to conduct the Department's many programs; as a southern governor and state lawmaker, he's directly shaped agricultural policy and presided over a state with a $74-billion agricultural sector; and as a businessman with deep experience in agribusiness, he knows the challenges facing today's farmers.