A selection of high schools in Melbourne, Australia have been targeted by neo-Nazi groups and had racist flyers distributed across their campuses.
Three schools in the Victoria state capital were hit by at least 60 racist posters. Some fliers exhorted anti-immigration messages while others called to legalize the killing of Jews. They also encouraged supporters to "join your local Nazi group".
One depicted a grasping, hooknosed Jew — a classic image in Nazi propaganda — alongside the words "Multiculturalism," "Degeneracy" and "Reject Jewish Poison."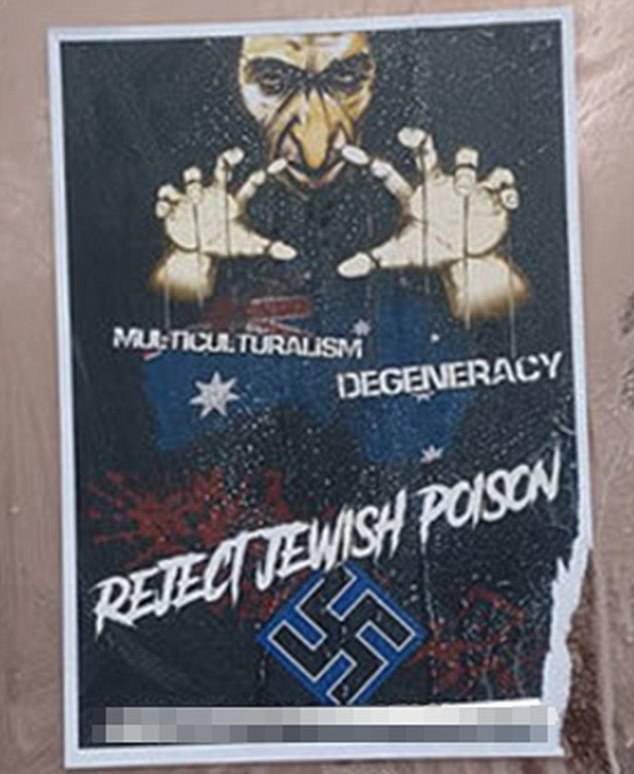 According to the Melbourne Herald-Sun, Victoria State Education Minister James Merlino condemned the posters.
"This is incredibly concerning for our school communities," he said. "These sort of vile and disgusting comments and posters are not acceptable in the community and those individuals that placed them should be ashamed of themselves."
Responsibility for the racist posters and their vile messages was claimed by self-described Nazi group, Antipodean Resistance. It said on Twitter:
"These high schools are overrun by nonwhites, which is encouraged by our traitorous government."
The group claims to be a National Socialist youth organisation for people in their teens and early 20s. It has previously "postered" targeted Melbourne universities because of their high number of foreign students, according to the Herald-Sun report.
This is not the first time an Australian group has conflated Nazi images with Judaism.
As Breitbart Jerusalem reported, when Israel Prime Minister Benjamin Netanyahu visited Australia earlier this year, hundreds of pro-Palestinian demonstrators took to the streets in Sydney to protest against the visit. Many held aloft posters depicting Netanyahu as Adolf Hitler while others brandished posters of Nazi swastikas.
Follow Simon Kent on Twitter:

Follow @SunSimonKent

or e-mail to: skent@breitbart.com