AR-15s and 1911 pistols were among the firearms shot as new and experienced, male and female young shooters joined together at a range in San Diego Saturday night for an annual ATF (Alcohol, Tobacco and Firearms) night.
In a state that is known to implement very stringent restrictions on Second Amendment freedoms, this young adult ATF night displays the enthusiasm of young people to learn and responsibly exercise their rights. Gracious volunteers with appropriate training gave their time willingly to assist shooters of all abilities and experience.
The first step in the process was for all participants to sit through an initial gun safety and basics talk. Then shooters were assigned ear and eye protection, ammunition, a paper target, and an instructor with the firearms to be used and headed in to start putting knowledge into practice.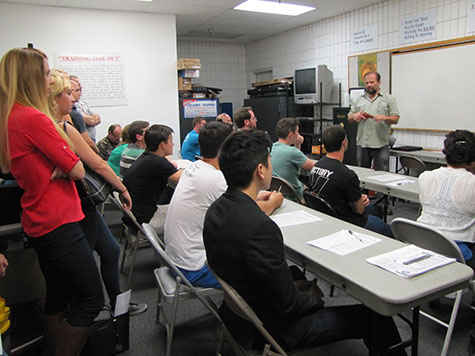 Shooters ranged greatly in experience, but everyone embraced the opportunity to learn. One of the ladies wore a huge smile after finishing up with a round of shooting.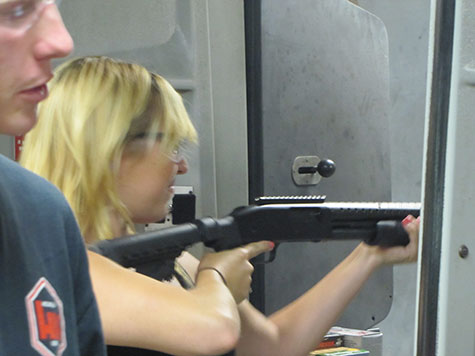 In the lane just next to this reporter's was a female instructor teaching two enthusiastic young men honing their skills with a pistol and rifle.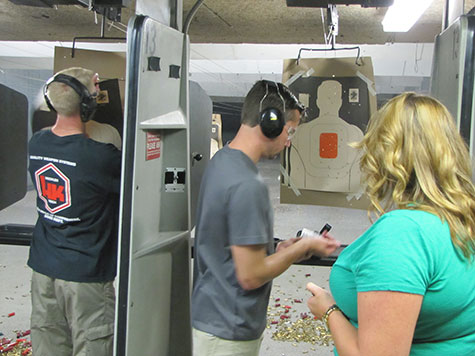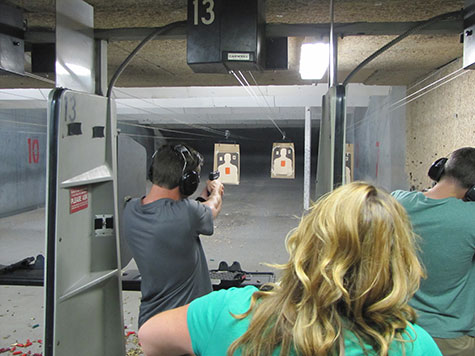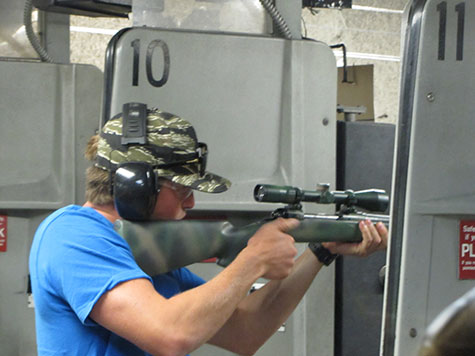 Heading up the event was Jesse Gipe, who had recently excercised his right to open carry in his home state of Arizona. Reflecting on his experience doing so after living in a more restrictive state, Gipe offered his perspective on why this event is so important, saying, "While I know that I am a safe and responsible gun owner fully capable of walking in public with a loaded gun, I have been so thoroughly conditioned by the laws that I have lived under in California that my first reaction to regaining a freedom that has been taken from me was strong fear that I was doing something wrong."
Gipe continued, "It was startling to realize that, although rationally I knew that having the opportunity to open carry was a right I should have been born with as an American, California had effectively indoctrinated me to fear utilizing a freedom that in Arizona they give freely to all citizens." Jesse Gipe currently serves as President of the San Diego Young Republicans, the group that put together the annual event.
Gipe pointed out that while it was a YR event, anyone was welcome to attend whether Republican or of another party; in fact, those of other backgrounds and political views were encouraged to attend. He expressed a desire to introduce more people to guns "in a safe and nonthreatening environment" in order that more might gain good training and lose the fear many associate with firearms, opening a door "to a conversation that they likely would have been unwilling to hear openly before."
The group went on to a second location after shooting at the range for the alcohol and tobacco portion of the evening.
Currently San Diego County has seen very restrictive policies for concealed carry permits under Sherriff Bill Gore. Many other California counties are more willing to issue permits, and residents of these counties with permits may concealed carry in San Diego.
Local resident Rob Morse, one of the volunteer instructors at the event, wrote recently in Clash Daily of the many San Diego residents that have become victims of crime that may not have had they or another citizen present been armed. Morse writes, "These victims were left defenseless, and there are thousands more like them each month. Sheriff Bill Gore says he may not issue licenses to carry a concealed weapon for self-defense. In contrast, many other California Sheriffs do exactly that."
Morse continues, "A three judge panel of the Ninth Circuit Court of Appeals went so far as to call Sheriff Gore's disarmament policy unconstitutional!" He further states, "Every day another 150 San Diego residents become victims of violent crime. This will continue until Sheriff Gore acknowledges their right of self-defense."