Each year for the last eight years I have convened a panel to compile a list of the Top 100 Most Influential People on the Left. This year our panel was comprised of a Member of Parliament, a local government leader, a former Labour special advisor, a left of centre journalist, and a left wing historian.
You can read the bottom half of the list, exclusively on Breitbart London, here, and an analysis of the entire list, here.
Below is the top 50 figures in the Labour Party in 2015.
---
1.
(NEW)

Jeremy Corbyn

Leader of the Labour Party

There is no doubt that Jeremy Corbyn's election to Labour's leadership has changed the political weather. He's galvanised the Labour left in a way no one has since Tony Benn or Ken Livingstone. But can he stick to his principled agenda without compromising Labour's chances of electoral success?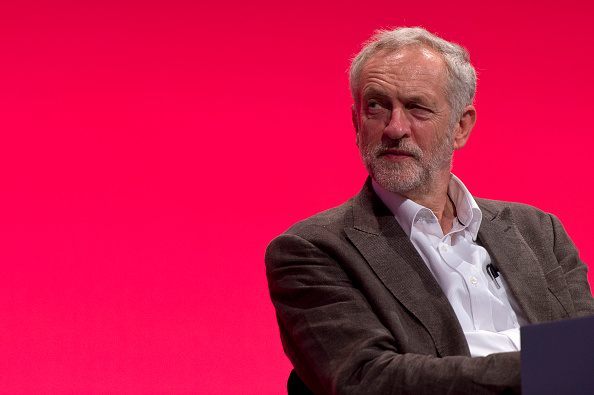 2.
(+6)

Nicola Sturgeon

First Minister of Scotland

She's taken to power like a duck to water and she's without doubt the first lady of the left in the UK. Her popularity in Scotland is unchallenged and many in England wish they could vote for her. After next May's elections she's likely to be even more powerful.
3.
(+32)

Tom Watson

Deputy Leader of the Labour Party

Some wonder how long it will be before Watson reisgns from this position, like he has from all the other positions of power he has ever held. This is to underestimate him. He protests that he has no interest in eventually becoming leader, but one wonders how he will build and then use his new power base.
4.
(NEW)

John McDonnell

Shadow Chancellor of the Exchequer

Possibly the most unlikely appointment since Caligula made his horse a senator. McDonnell and his unique brand of economics are loathed politically by almost the entire Parliamentary Labour Party. How long will their patience last?
5.
(-3)

Len McCluskey

General Secretary, UNITE

Money talks and Len McCluskey has a lot of it to distribute. Jeremy Corbyn may have a lot in common politically with Len McCluskey but can he persuade the UNITE leader to open his wallet? McCluskey won't want to throw good money after bad, and will certainly exact a price for his munificence.
6.
(+75)

Simon Fletcher

Chief of Staff to Jeremy Corbyn

One of the few people with executive experience in Jeremy Corbyn's inner circle, Fletcher performed the same role for Ken Livingstone when he was Mayor of London. His performance in this role will in part determine Corbyn's chances of success.
7.
(+36)

Angela Eagle

Shadow Business Secretary

The shadow chancellor who never was, Angela Eagle may turn out to be one of the most important voices in the shadow cabinet. She's popular and perfectly capable of saying 'no' if she won't go along with something.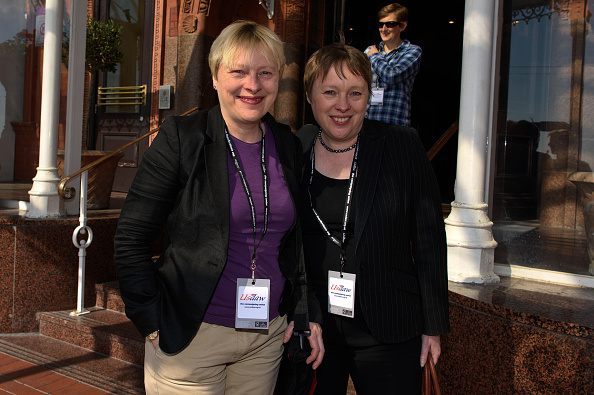 8.
(+50)

Rosie Winterton

Chief Whip

It's rumoured that she conducted the reshuffle more or less alone after Jeremy Corbyn made the decision about John McDonnell. She will have the job from hell trying to keep the various factions of the PLP together, but if anyone can do it, she can.
9.
(NEW)

Hilary Benn

Shadow Foreign Secretary

One of the great survivors of modern politics, Hilary Benn is popular amongst his colleagues and is more likely to be able to adapt to the new regime than most, and is likely to stand up to any excesses of the Corbyn leadership with both determination and grace.
10.
(NEW)

Neale Coleman

Director of Policy

A massive appointment for Jeremy Corbyn, and possibly the only one welcomed by all sides of the party. Coleman was a key figure in the Livingstone mayoralty and was so impressive that Boris Johnson kept him on.
11.
(+1)

Harriet Harman

Former Deputy Leader of the Labour Party

Harman grows more popular with age, and although not on the front bench any longer, she will perform the role of 'wise old owl' and she will be a very important source of advice behind the scenes.
12.
(+28)

Iain McNicol

General Secretary of the Labour Party

McNicol has had a very difficult transition to handle, with a huge turnover of staff. He's performed his role with a great deal of patience and humour, and although he's been singled out for criticism for the handling of the general election campaign, yet again he's proved to be a great survivor.
13.
(-7)

Owen Jones

Guardian columnist

Having ruled out joining Team Corbyn, Jones has apparently annoyed the Guardian by his overt and initially enthusiastic support for the new leader. He can't be both a participant and a commentator though, and in the end he will have to decide which road to go down.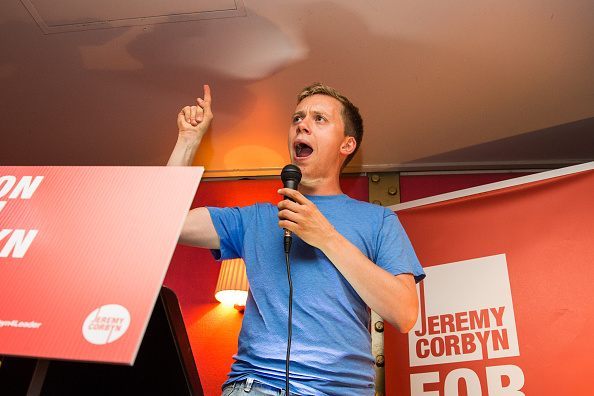 14.
(+8)

Sadiq Khan

Labour candidate for Mayor of London

Khan won his selection in part because of his excellent organisation but also because he benefitted from the rush of new signups who were largely Corbyn supporters. But he's made very clear he's his own man and won't be beholden to the new leader. A brave move considering he'll need the party organisation behind him.
15.
(+29)

Dave Prentis

General Secretary of UNISON

Another general secretary who will be looking for a more union friendly approach from a Corbyn-led Labour Party. Prentis is a softly spoken moderate and any influence he exerts will be behind the scenes rather than shouted from the ramparts.
16.
(-12)

Yvette Cooper

Former Labour leadership candidate

Although beaten into third place, she emerged from the leadership campaign with some credit, but will she want to become a focus for rebels and at some stage move against Jeremy Corbyn? Her public pronouncements will be avidly examined.
17.
(+17)

Sir Paul Kenny

General Secretary of the GMB

Much respected within and outside the union sector he is not one to throw his weight around with good reason, and one suspects the Labour leadership have always listened to him with more respect than a few of his colleagues. That won't change.
18.
(+62)

Maria Eagle

Shadow Defence Secretary

A huge promotion for Maria Eagle, even if she clearly wasn't first choice for the job. her first task will be to navigate the waters of a vote on armed action against ISIS in Syria. This will tell us a lot about her bridge-building capabilities.
19.
(NEW)

Seema Malhotra

Shadow Chief Secretary to the Treasury

Calm, erudite and eloquent, this relatively new MP (she was elected in a by-election in the last parliament) has risen with ease into the top echelons of the Labour Party. The test of her influence will be how many battles she wins with her boss, the shadow chancellor, John McDonnell.
20.
(+51)

Diane Abbott

Shadow International Development Secretary

One of the few Corbynistas in the Shadow Cabinet, she will be come a huge source of media focus. It's surprising she wasn't given a more high profile role in some ways.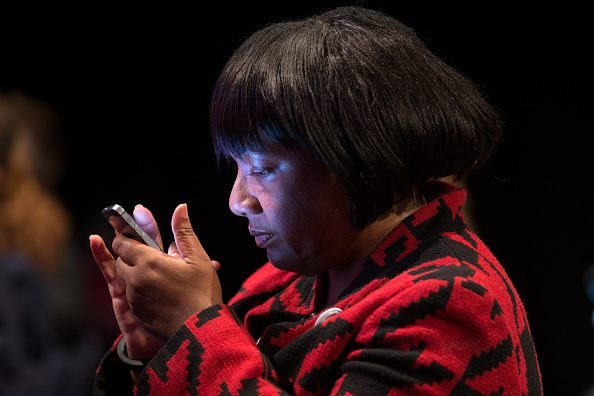 21.
(-16)

Andy Burnham

Shadow Home Secretary

Burnham takes a dive in this year's list because of the totally inept leadership campaign he ran and his unique ability to flip-flop without apparently realising it. Having ruled out ever standing again he is on the wane and it's slightly suprising he accepted a post in the shadow cabinet.
22.
(NEW)

Lord Charlie Falconer

Shadow Justice Secretary

One of the great survivors, Falconer is in a powerful position. He's already made clear he'll do what he likes and resign if he doesn't get his way. But watching him try to toe a Corbyn line along the way will provide huge entertainment for everyone.
23.
(+2)

Frances O'Grady

General Secretary, TUC

O'Grady's profile has quietly risen in the last twelve months and her advice is likely to be sought more and more from a more trade union friendly Labour Party.
24.
(NEW)

Jon Trickett

Shadow Communities Secretary

Formerly chief political advisor to Ed Miliband, Jon Trickett has made the transition seamlessly to the new guard. With housing in his brief he will be a key player.
25.
(+39)

Lisa Nandy

Shadow Energy & Climate Change Secretary

If Jeremy Corbyn were to fall under a bus, the Labour left are looking to Lisa Nandy as the candidate of the left in a future leadership election. She needs to prove herself first, though, and this portfolio gives her the chance to do so.
26.
(NEW)

John Healey

Shadow Minister for Housing

Housing has been identified as a key area of policy by Jeremy Corbyn. Healey may not have much in common with Corbyn politically but he's a highly capable politician who has the tenacity to drive things through.
27.
(+52)

Gloria de Piero

Shadow Minister for Youth Engagement

A key ally of Tom Watson, de Piero was tipped for a big job in the new shadow cabinet but she has been sidelined into a youth engagement portfolio, having apparently turned down defence.
28.
(+40)

Owen Smith

Shadow Work & Pensions Secretary

A big rise for one of the potential stars of the new shadow cabinet. It's a difficult brief to master and star in, but if anyone can Owen Smith can. But can he develop policy which his leader can support? On that, the jury is out.
29.
(NEW)

Alicia Kennedy

Labour Peer

Having run Tom Watson's deputy leadership campaign Kennedy is guaranteed a position of influence in the new regime. A true party insider, she knows where a lot of bodies are buried.
30.
(NEW)

Heidi Alexander

Shadow Health Secretary

One of the nicest people in parliament, Alexander has been given a huge promotion. If she rises to the challenge she could become a pivotal player in the Labour Party's mid term future.
31.
(-12)

Gordon Brown

Former Prime Minister

Gordon Brown's role in the Scottish referendum victory has been exaggerated, but there is little doubt that he is still a figure of influence on Labour in Scotland at least. But will he find a new role soon?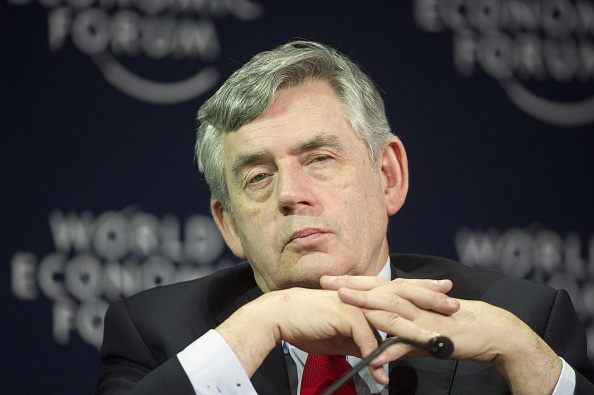 32.
(-11)

Polly Toynbee

Guardian Columnist

Never off our screens, Toynbee has been a surprising Corbyn sympathiser. She has clearly moved a long way left since her days in the SDP but it's inevitable that at some point she will part company with Corbyn and his team.
33.
(-26)

Chuka Umunna

Former Shadow Business Secretary

Whither Chuka? We're not sure if even he's certain what his future holds. Will his shock withdrawal from the leadership contest do him lasting damage or can he bounce back and become the focus of discontent and carve out a role as 'King over the water'? So far the jury is out.
34.
(NEW)

Kat Fletcher

Political Adviser on Stakeholder Engagement to Jeremy Corbyn

Former National Union of Students head, she played a key role in Jeremy Corbyn's leadership and has now taken on the role of fixer-in-chief. At least we think that's what 'stakeholder engagement' is a euphemism for.
35.
(-9)

Alex Salmond

SNP Foreign Affairs Spokesman

A big fall after losing the referendum and resigning as First Minister but he's got a new lease of life in Westminster and is obviously enjoying a huge amount of mischief.
36.
(+5)

Stella Creasy

Former deputy leadership candidate

Having fought an excellent deputy leadership election campaign in which she came second, Stella Creasy could have had a job of her asking, but instead she decided not to serve.
37.
(NEW)

Ken Livingstone

Former Mayor of London

You can't keep a good man down. Ken Livingstone shed a tear when Jeremy Corbyn made his acceptance speech the day he was elected. His former chief of staff is now performing the same role for the Labour leader. It wouldn't be a surprise to see Livingstone taking Ermine before too long and taking on a formal role in the shadow cabinet.
38.
(NEW)

Cat Smith

Shadow Minister for Women & Equalities

Cat Smith worked for six years in Jeremy Corbyn's office and knows him better than most. An ultra lefty herself, she was among the first to nominate Corbyn and will continue to be an influence on him. Non-factional, she may prove to be an uniting force. The Labour leader would do well to make him her PPS.
39.
(NEW)

Andrew Murray

Chief of Staff at UNITE & Chair of the Stop the War Coalition

A deeply divisive figure, Murray has now succeeded Jeremy Corbyn as chair of the Stop the War Coalition, a position he had previously held. But UNITE is his main powerbase and he is the power behind Len McCluskey's throne.
40.
(-4)

Carwyn Jones

Welsh First Minister

The most powerful Labour politician in the land, Jones has never bothered to build a UK wide profile and concentrates on his role in Wales. A nice man, he was shaken by the Tory gains in Wales in May but can he devise a strategy to stop them gaining even more of a foothold in the Welsh Assemby?
41.
(NEW)

Kezia Dugdale

Leader of the Scottish Labour Party

Who would have Kezia Dugdale's job? Possibly the most unenviable job in British politics at the moment. But she's a doughty fighter and will be looking to the long term rather than just the Scottish Parliament elections in May 2016.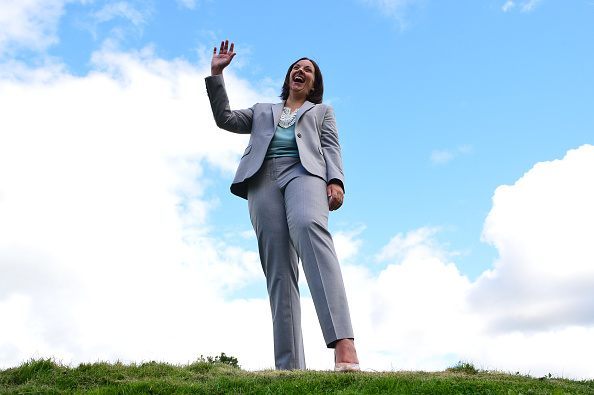 42.
(NEW)

Richard Murphy

Economist

Richard Murphy has been wrong about just about everything but is seen as the guru behind anti-austerity Corbynomics. He hasn't been given a formal role within Team Corbyn but it would surprise no one if he had been angling for one.
43.
(NEW)

John Cryer

Chair of the Parliamentary Labour Party

John Cryer has the mother of all tasks in preventing all out civil war within the parliamentary party and his diplomatic skills are likely to be tested to the full, especially if Labour does badly in the various elections next May.
44.
(NEW)

John Woodcock

Chairman of Progress

Far from retreating into their Blairite blunker, Progress have come out fighting under the leadership of John Woodcock.
45.
(-22)

Michael Dugher

Shadow Culture, Media & Sport Secretary

Some were surprised that Michael Dugher accepted a demotion to shadow the culture brief, but he's valuable to the Corbyn leadership as a semi trained Brownite attack dog. He knows where bodies are buried and from time to time is quite willing to exhume them.
46.
(-26)

Tony Blair

Former Prime Minister

His influence may be on the decline, and some might imagine that he will disappear off next year's list altogether, but whenever he makes any public utterance people do sit up and take notice. They might think he's mad or a war criminal, but no one ignores him.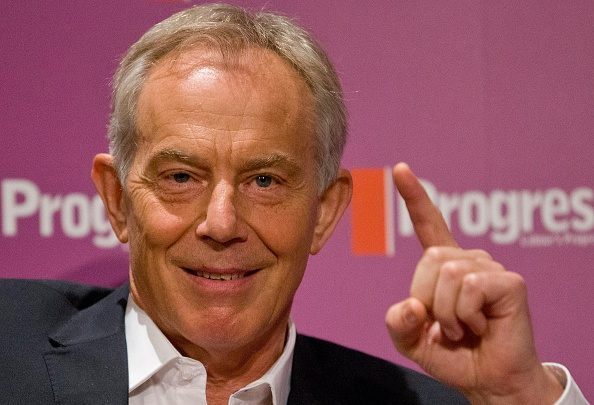 47.
(+18)

Liz Kendall

Former leadership candidate

She is now the undisputed leader of the Blairite right and showed a lot of courage in putting herself forward the leadership so early. Her campaign was mixed to say the least, but she won a lot of friends and made few enemies.
48.
(-39)

Rachel Reeves

Former Shadow Work & Pensions Secretary

Another of Labour's lost generation who refuse to serve under Jeremy Corbyn. She's a real loss to the frontbench, but she now has an opportunity to make her mark across all areas of policy.
49.
(+14)

Luciana Berger

Shadow Mental Health Minister

An impressive performer, she is the only Jewish member of Jeremy Corbyn's shadow team. She is therefore likely to come under the spotlight more than her portfolio might normally allow.
50.
(+35)

Lucy Powell

Shadow Education Secretary

Having been an excellent shadow childcare minister Lucy Powell had, shall we say, a less than happy experience as deputy campaign manager of Labour's general election campaign. In fact, it was disastrous. This new job will make her or break her.