French Police have evicted hundreds of Roma migrants from a huge slum on a disused railway on the outskirts of Paris. Authorities cited sanitation concerns, describing the camp as "dangerous".
Checks conducted last week revealed that 173 people living in the camp were in a "vulnerable" health condition. The stricken included eight school children, and amongst them, four cases of tuberculosis.
Around 400 people had been living in the slum at Petite Ceinture, in the 18th district of Paris, since the summer of 2015. Many campers left voluntarily ahead of the police clearance, and those who remained were evicted without incident.
The deputy prefect of police headquarters, Yann Drouet, said that the evacuations were necessary due to the both fire and health risks posed by the camp's continued existence.
"We are here to enforce a decision made by the District Court of Paris, we are being assisted by a bailiff for the dismantling of the camp, a camp that is particularly dangerous with significant health risks, a level of squalor as you have seen and a high risk of fire."
"So this evacuation was necessary as much for the implementation of the court's decision as for the protection of people," he told IBT.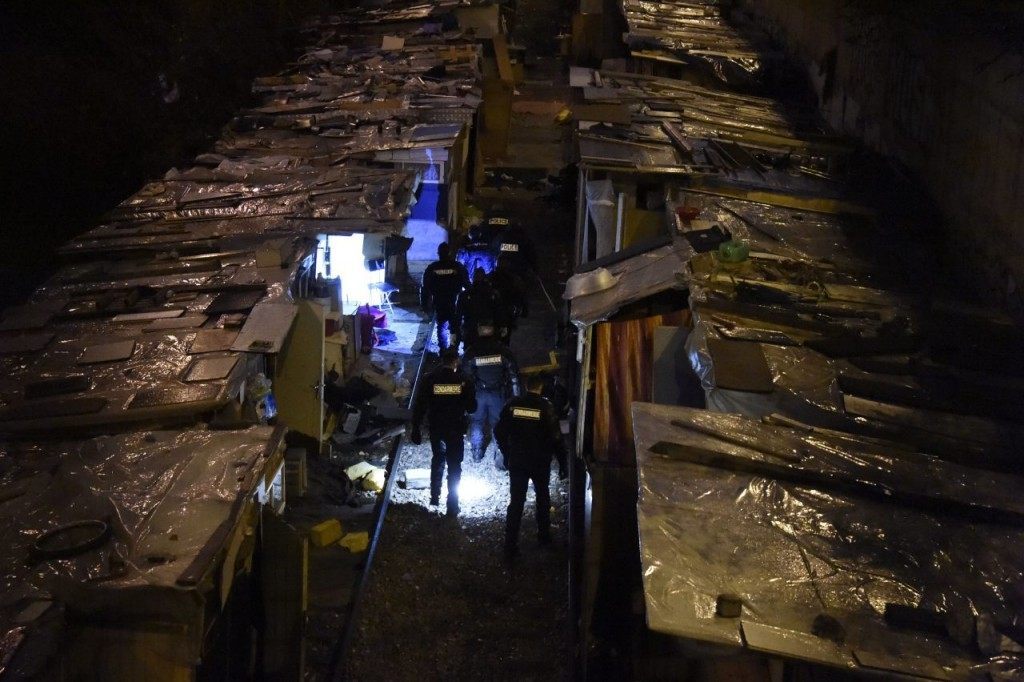 Mr. Drouet explained the operation was well planned and local authorities and NGOs had arranged support and temporary accommodation:
"This is not an operation that has been conducted out of the blue, there have been many weeks of preparation with several social investigations, several health investigations, alternative proposals made to the people concerned."
Some of the evicted residence were not impressed, however. "We are Europeans, why don't we have our rights?" asked one of those who was taken away, according to Le Point. Amnesty International is now lobbying Paris authorities to provide the people with free long term accommodation or a new camp.
Thousands of Roma, also known as gypsies, live in slums around France and Europe, often without water or electricity. French police evicted more than 11,000 members of the Roma community in total last year.