TEL AVIV – Palestinian President Mahmoud Abbas' Fatah movement marked its 51st anniversary with parades in which children are seen sporting mock explosive belts and carrying dummy RPG launchers, MEMRI reported. You can see their video coverage here.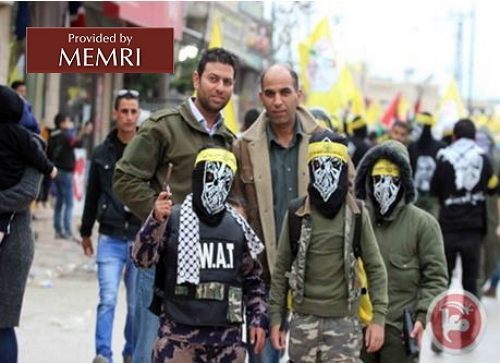 In his "Fatah Day" speech in Ramallah, Abbas expressed his support for young Palestinians who commit terrorist attacks, and senior Fatah officials likewise reiterated their support for the Palestinian people's violent resistance.
"I take this opportunity to reemphasize that the popular awakening is a response to the continued occupation, the settlements, the affront to the honor of the holy places, and the lack of a just solution to the Palestinian problem, a diplomatic horizon, and hope for the future. All these have produced frustration amongst the youth," Abbas said.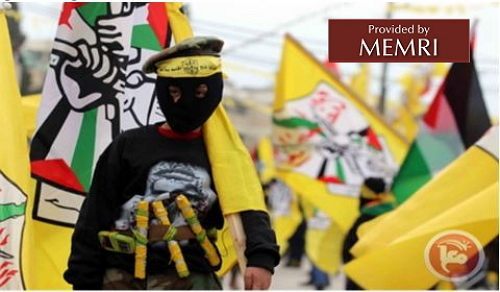 Addressing Israel he continued, "Despite everything, our people will not bend its knee, will not surrender and will not be humiliated, but will reawaken. … Remove your hands from the places holy to Islam and Christianity."
Abbas also called for the removal of settlers, the dismantling of the "racist separation fence," the solving of the refugee problem, the release of all Palestinian prisoners in Israeli jails, and the establishment of a Palestinian state with Jerusalem as its capital.
A statement issued by Fatah on the occasion of Fatah Day said: "The Palestinian people has the right to resist occupation using all forms of legitimate resistance. The movement reiterates its sworn commitment to a popular awakening whose compass is Jerusalem – Palestine's eternal capital – and sacrifice for the sake of the places sacred to Islam and Christianity."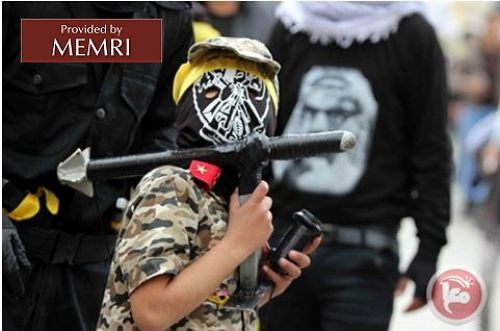 Fatah Central Committee member Mahmoud Al-'Aloul said at the ceremony, "You, the brothers, sons, and grandchildren of the martyred leaders who brought glory to the nation are called upon to preserve and protect it."
Fellow member Jamal Al-Muhsin said, "The movement fully supports the 'awakening' of the Palestinian people and its right to use all forms of resistance until it achieves its aspirations for independence and the establishment of a state."
Military parades were held in several locations in the West Bank, featuring masked and armed Fatah militants. In Bethlehem, marchers brandished rifles and axes.