TEL AVIV — The Islamic State is releasing an increasing number of propaganda photos and reports highlighting the territory of the caliphate and the fulfillment of "the commandments of sharia."  Their efforts apparently represent a last-ditch effort to woo supporters around the world and recruit them to the global terrorist group's ranks as fierce battle rages in the Raqqa district, where the organization's so-called capital city is located.
Warning the below photos contain violent, graphic imagery.
In photos recently published from the city of Hawijah in Iraq near Kirkuk, the organization showed the execution by beheading of a man suspected of performing "magic." An IS member can be seen in the photos in front of armed militants and local residents reading the charges and the sentences before another member cuts off the head of the suspected magician.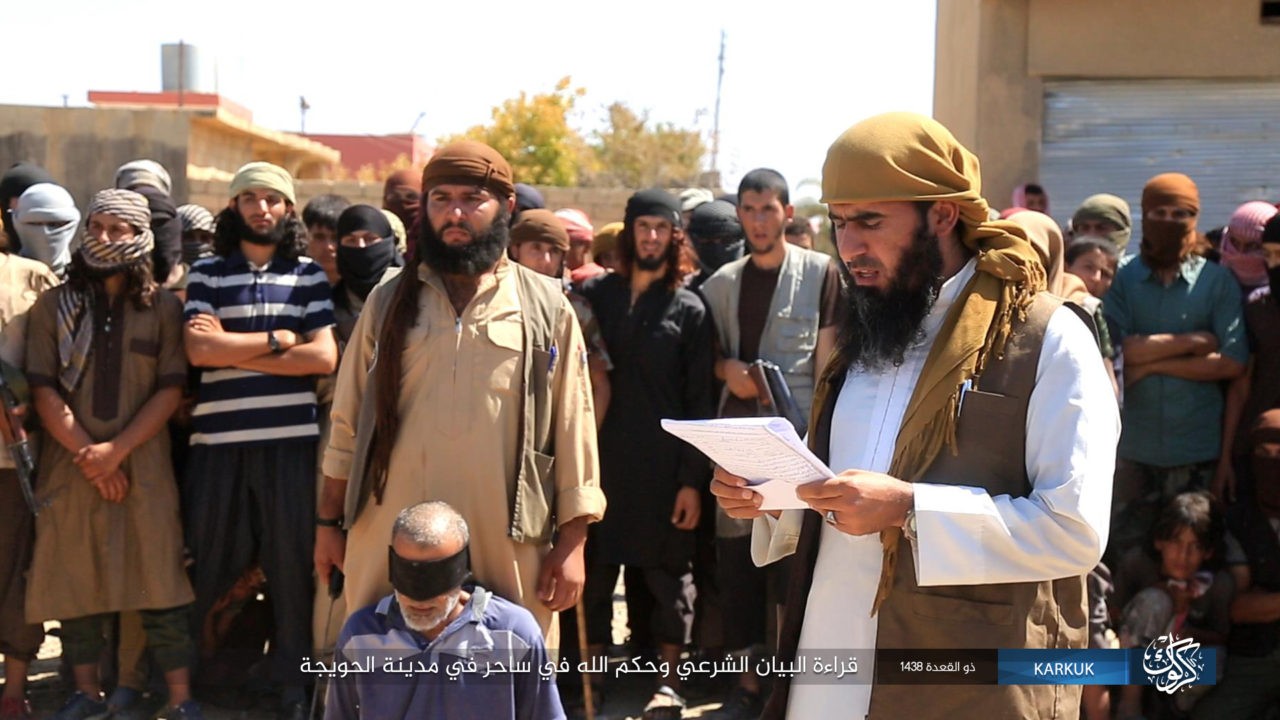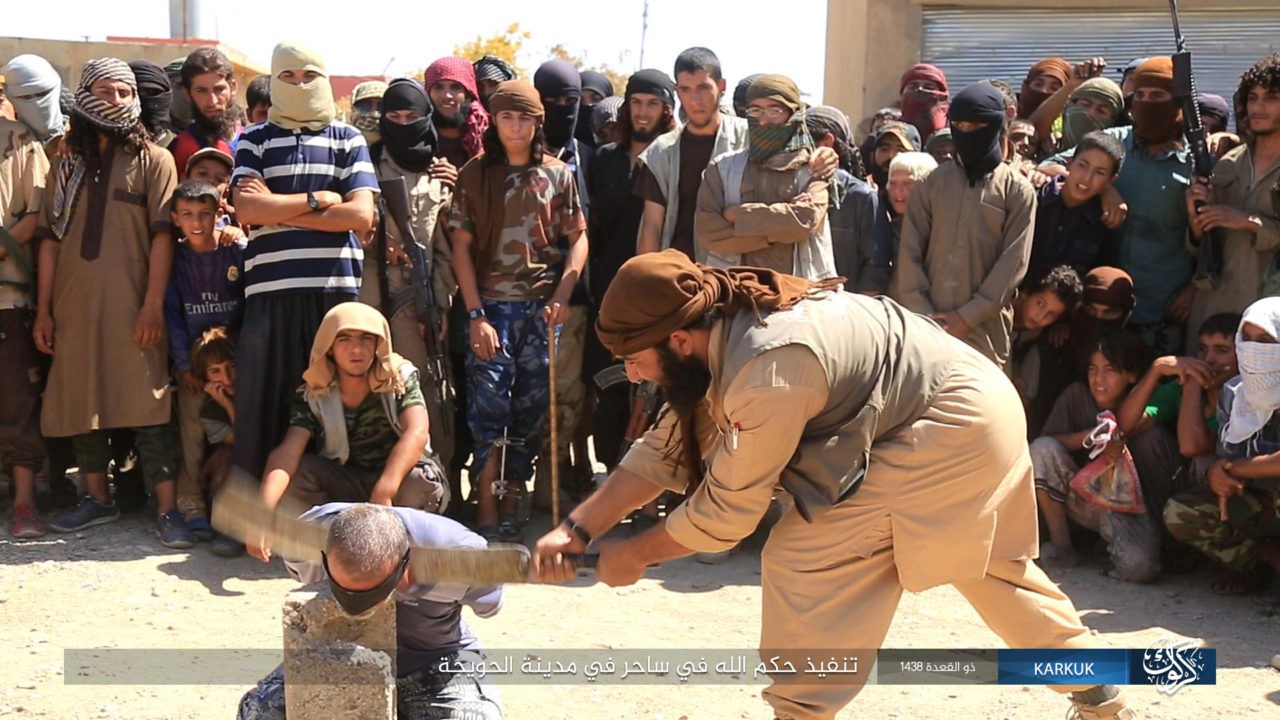 In different photos from the same city, organization members can be seen executing another man accused of "prostitution" by stoning him to death. IS members in the photos threw stones at the man, who allegedly had marital relations outside of wedlock, until he was dead.
Near Damascus, in an area called "the black stone," one of the last IS pockets around Damascus, armed organization members can be seen in the photos cutting off the hand of a young man accused of theft.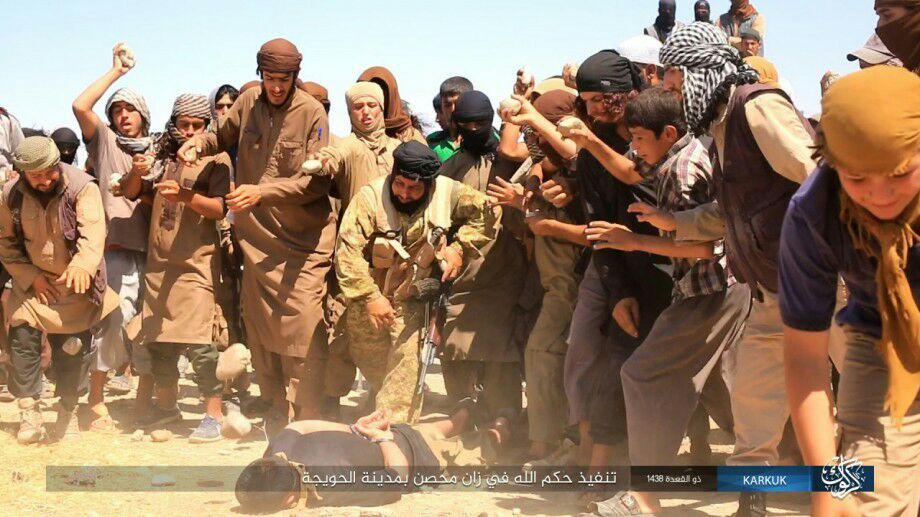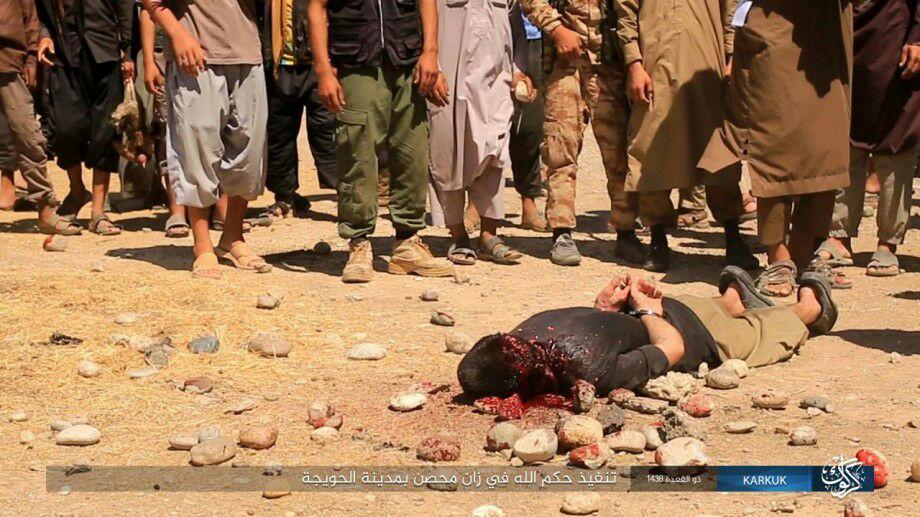 Abu Baker al-Maqdesi, a Palestinian jihadist from the Gaza Strip who fought in the ranks of IS in Iraq and Syria, told Breitbart Jerusalem that, "Carrying out the commandments of sharia has nothing to do with the organization's recruitment efforts. When a man commits a crime against Islam and sharia, our brothers in various regions don't think about propaganda and recruitment, they think about implementing the laws of Islam.
"And if the young Muslims are pleased that there are those taking care to implement the laws of Islam and choose to join the ranks of the organization, this is welcome but it's not what's behind the execution of the law."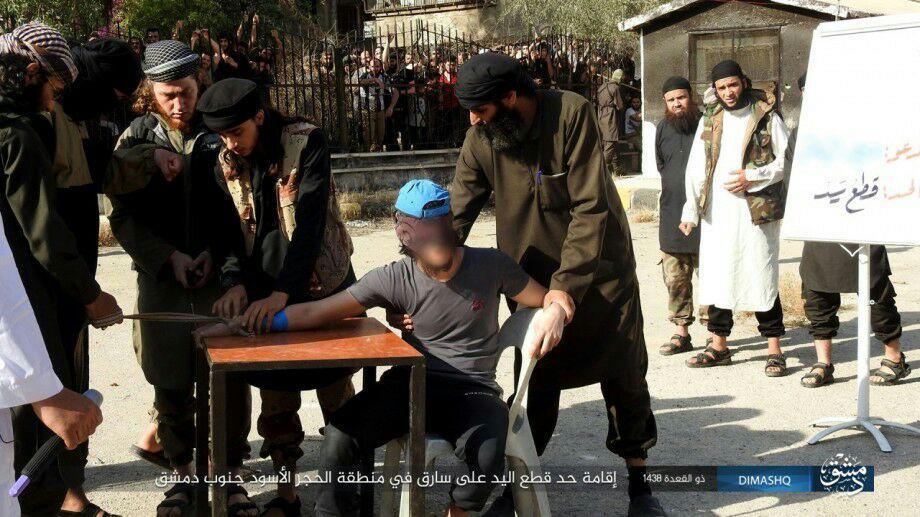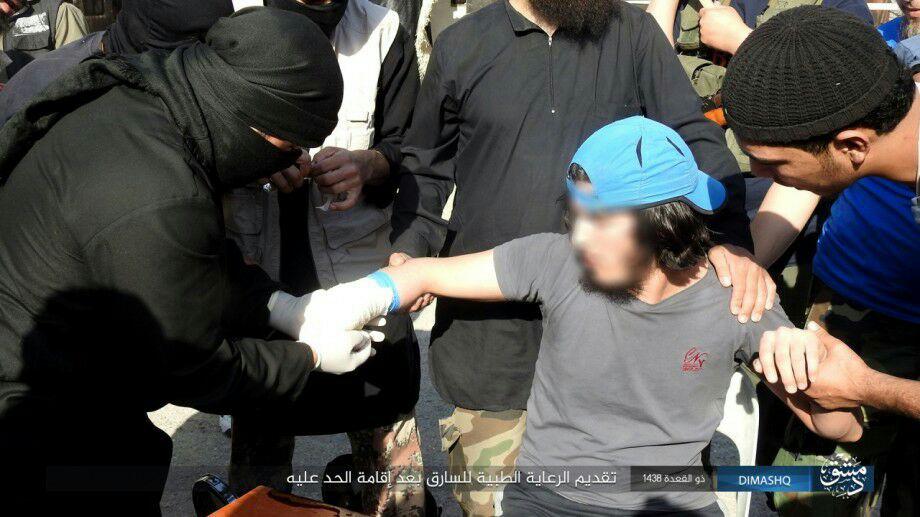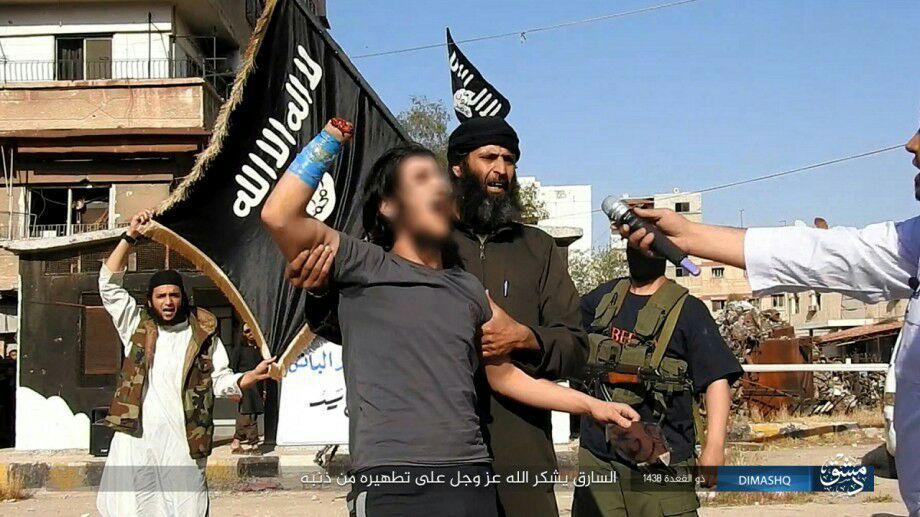 Maqdesi blamed news reports of IS loses on an anti-Semitic conspiracy: "The world is quick to celebrate the fall of the caliphate and we're confident that the Islamic State won't fall. The crusader's media in the world funded by the Zionist Jews doesn't show the places where our brothers are making achievements and driving the infidels out of both Syria and Iraq. The Islamic State won't disappear. It's adopting new tactics and if it disappears in one place it's quick to show up in another place. Our war against the infidels and the crusaders isn't limited in time or place."